HOPE, Ark. -- The crowd roared as Tony Orlando took the stage.
Though not exactly an arena-filling act these days, the 71-year-old crooner was an ideal choice to open the festivities at Mike Huckabee's 2016 presidential campaign announcement here on Tuesday.
Perhaps only fellow septuagenarian and 1990s TV star Chuck Norris -- Huckabee's 2008 campaign sidekick, who has reaffirmed his commitment to the GOP candidate this year -- could have garnered a more enthusiastic reaction from the mostly white-haired overflow audience than the one that Orlando generated.
With his cane balancing against his chair, Bill Thaxton of McCaskill -- a town in southwest Arkansas with a grand total of 96 residents, according to the 2010 census -- was frank in his assessment of what draws people like him to Huckabee.
"I think he's more aimed at the folks who have values and would like to see those values return to the nation," Thaxton said. "I think he's doing it because he's dedicated to turning the country around and getting it back to what it used to be."
Even as he makes the case that he is the man to lead the country into the next decade, Huckabee's 2016 strategy lies in his appeal to an older, whiter, more rural America -- the antithesis of the new Democratic coalition that Barack Obama rode to victory in 2008 and 2012. Though it may be tempting to dismiss him as a "candidate of the past" with no shot to outflank the fresher faces in the Republican field, it is Huckabee's deep appeal to these very voters -- who are overrepresented in GOP presidential primary politics -- that could make him viable in an unsettled race.
In Tuesday's speech, Huckabee, a former Arkansas governor who left office more than eight years ago, was overt in offering himself up as a throwback to a different era. His speech was awash in nostalgia for a time when public school kids like him "prayed at the start of each day" before "praying again before lunch," and morally upright people knew whom to root for when cowboys and Indians were fighting it out on the big screen.
"When I hear our current president say he wants Christians to get off their high horse so we can make nice with radical jihadists, I wonder if he can watch a Western from the '50s and be able to figure out who the good guys and the bad guys were," Huckabee said in one of the biggest applause lines of his speech.
At just 59, Huckabee is far from the oldest contender in the 2016 field, but his brand of social conservatism and economic populism does make him an anomaly.
While every presidential candidate is keen on appealing to older voters, Huckabee is particularly eager to present himself as an unyielding defender of their social and economic interests in a time of disconcertingly rapid change. In another line of his speech that received a rousing reception, he criticized suggestions by prospective GOP competitors, like New Jersey Gov. Chris Christie, to reform Social Security and Medicare with such moves as raising the retirement age for future beneficiaries.
"For 50 years, the government grabs the money from our paychecks and says it will be waiting for us when we turn 65," Huckabee said. "If Congress wants to take away someone's retirement, let them end their own congressional pension."
Though he and the experienced members of his campaign team are savvy enough not to say so publicly, the fate of Huckabee's candidacy rests squarely on notching a victory in the Iowa caucuses on Feb. 1 next year. Without a repeat of his 2008 win in Iowa, it is difficult to imagine a scenario in which Huckabee would have the financial resources to continue as a viable candidate in subsequent states.
Yet as much as turning out his fellow grandparents will stand to Huckabee's benefit, his overt pitch to them may fly in the face of the Republican Party's overall strategy of painting likely Democratic nominee Hillary Clinton as a relic. Huckabee, who grew up down the street from Bill Clinton's childhood home in Hope, Arkansas, has been trying to make the case that no one knows what it takes to beat the Clinton machine better than he does.
But as the staunch social conservative rails loudly and proudly against gay marriage -- an issue on which he is increasingly out of step with the nation -- Huckabee risks turning off the younger independent voters who will be critical targets in the general election.
Nathan Reid, a 40-year-old health care management professional from Little Rock, stood out in the crowd at Huckabee's speech for his relative youth. A longtime supporter, Reid said that he might volunteer for Huckabee's 2016 campaign, even though, like most members of his generation, he disagrees with the candidate's views on gay marriage.
"I think it ought to be a state issue," Reid said. "Let their voters vote on it. If they want to have it, fine."
He added that as part of the Republican Party's efforts to attract younger voters, "the old hardline view on something like that may have to change a little bit."
Is it really conceivable then that a candidate as emphatically opposed to same-sex marriage as Huckabee has been might become the GOP standard-bearer next year?
Reid paused a few moments before answering the question as diplomatically as he could.
"I think he's always open to ideas," Reid said.

Before You Go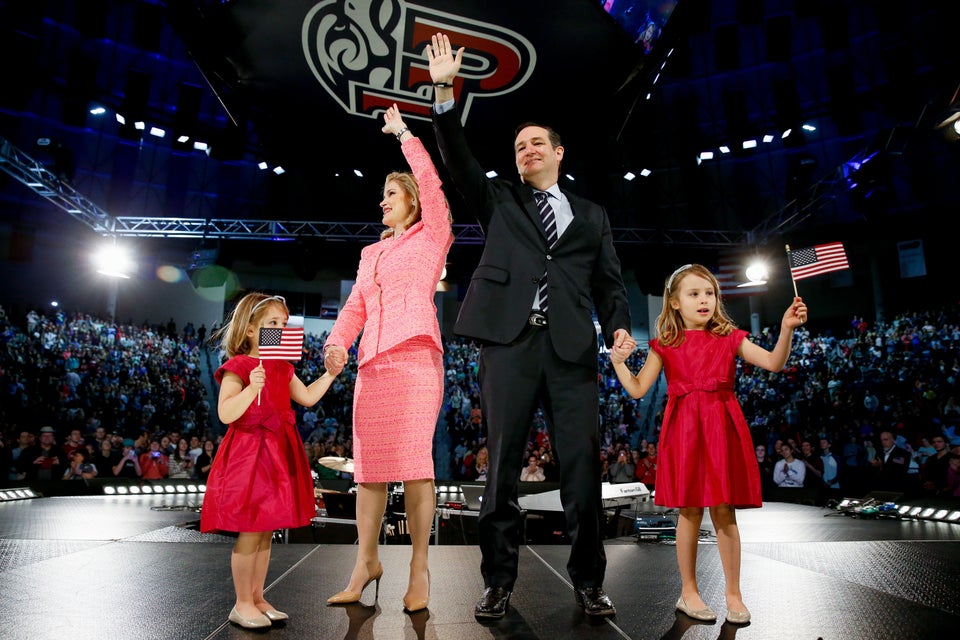 Declared 2016 Presidential Candidates
Popular in the Community