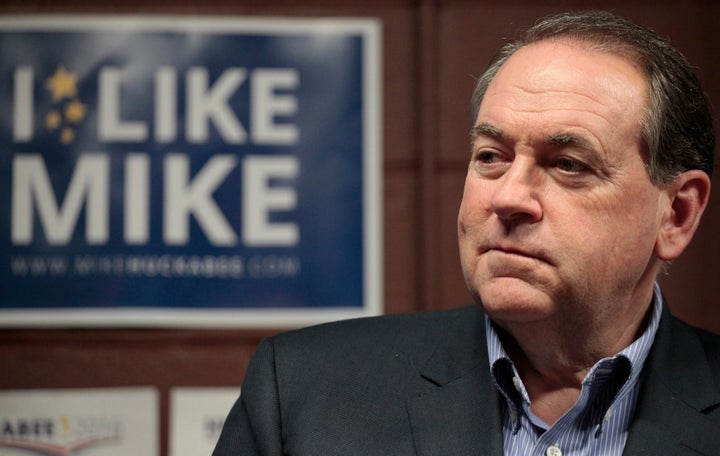 Former Arkansas Gov. Mike Huckabee (R) loves a good joke. Too bad he has never told one.
On Saturday, Huckabee tweeted his delight at the news that Andrew McCabe, former deputy director of the FBI and 21-year veteran of the agency, had been fired the night before. McCabe would have been able to retire Sunday. 
"Breaking Wind from CNN!" he wrote. "Andy McCabe offered deal for lying to FBI and won't get pension but will get passage in overhead bin on United flight to Oakland to work for scofflaw mayor."
Huckabee was referring to a dog that died this week after it was put in the overhead bin of a United Airlines flight. David Huckabee, the former governor's son, killed a dog while working as a counselor at a Boy Scouts camp in 1998. Funny stuff, right?
President Donald Trump also tweeted about McCabe's firing on Saturday, and insisted once again that there had been no collusion between his 2016 presidential campaign and Russian operatives.
While at the FBI, McCabe apparently wrote detailed memos about his interactions with Trump. He has since given those memos to special counsel Robert Mueller, who is investigating the relationship between the Trump campaign and Russia. So perhaps the real joke is on the president.
Calling all HuffPost superfans!
Sign up for membership to become a founding member and help shape HuffPost's next chapter