WASHINGTON -- Former Arkansas Gov. Mike Huckabee (R) on Sunday expanded on his recent criticism of President Barack Obama and first lady Michelle Obama for letting their daughters listen to hip-hop.
Huckabee said that he thinks the Obamas are "great parents," but he can't understand why they would let their daughters listen to artists like Beyonce, whose music he has called "mental poison."
"It was President Obama who said in an interview with 'Glamour' who said that some of the lyrics he won't listen to with his daughter because it embarrasses him," Huckabee told Martha Raddatz on ABC's "This Week."
"Well, here's my point," he went on. "If it embarrasses you, then why would you possibly think it's wholesome for your children to put it into their heads?"
In 2012, Obama told Glamour that he and Michelle don't restrict the music that his daughter Malia, who is now 16, listens to. But, said the president, they expect her to show "good judgment."
"We actually share tastes in hip-hop and rap music but we don't listen to it together, because some of the language in there would embarrass me -- at least while I'm listening to it with her," he said. "Folks like Jay Z, Nas, we both like them, but when it comes on and I'm sitting with her and Sasha, then I fast-forward because it would make me blush."
Huckabee suggested on Sunday that keeping an eye on your children's pop-culture intake is part of being a responsible parent.
"They're great parents, they're careful about making sure that their kids get a lot of vegetables and eat right, that's terrific," Huckabee said of the Obamas. "Well, what you put in your brain is also important as well as what you put into your body, and that was my point based on what the president himself said."
Even though Huckabee thinks Queen Bey's lyrics aren't wholesome, he also thinks that the singer, who has received more Grammy nominations than any other woman in history, is incredibly talented.
"My point is, she doesn't have to do some of the things that she does in the lyrics because it's not necessary," he said Sunday. "She has nothing to make up for. She's an amazing talent."
In his new book God, Guns, Grits, and Gravy, due out Tuesday, Huckabee reportedly accuses Beyonce's husband, the rapper and entrepreneur Jay Z, of "crossing the line from husband to pimp by exploiting his wife as a sex object" in performances like the couple's duet at the 2014 Grammy Awards.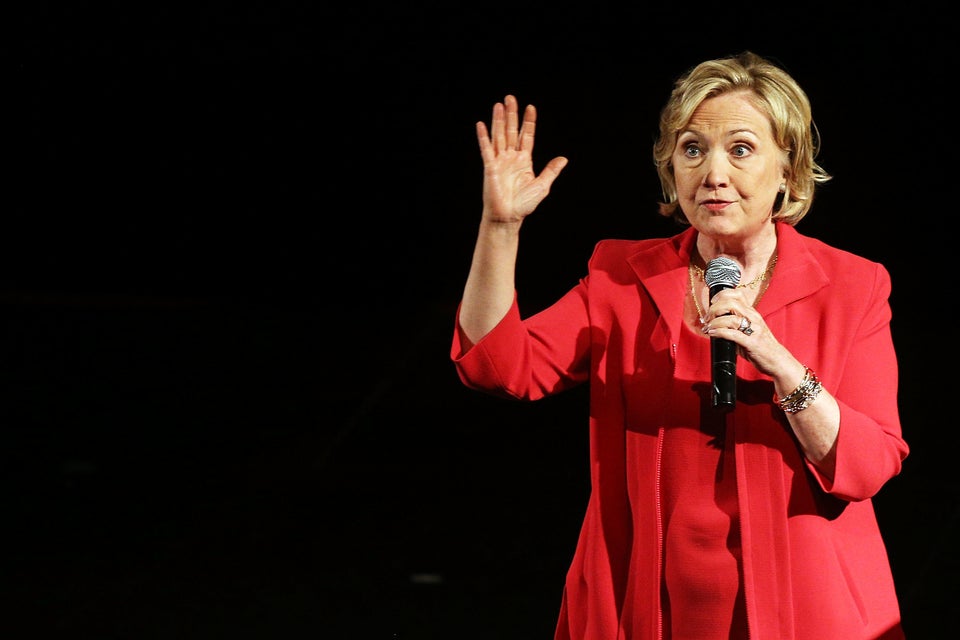 Potential 2016 Presidential Contenders