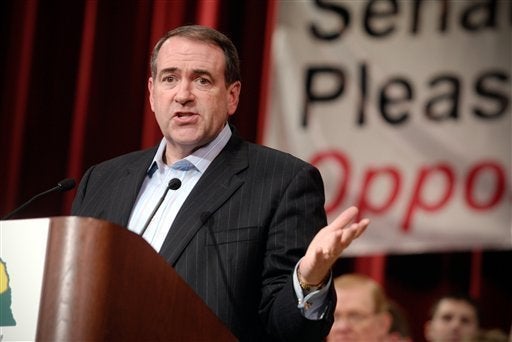 Former Arkansas governor and one-time presidential candidate Mike Huckabee has never been a huge champion of gay rights, but in a recent interview he went so far as to equate gay marriage with drug abuse and gay adoption to a science experiment.
"I think this is not about trying to create statements for people who want to change the basic fundamental definitions of family," Huckabee, a Southern Baptist minister, said.
"Children are not puppies," he continued. "This is not a time to see if we can experiment and find out, how does this work?"
Huckabee was similarly dismissive of same-sex marriage and even civil unions, which he called "not necessary."
"You don't go ahead and accommodate every behavioral pattern that is against the ideal," Huckabee said when asked about same-sex marriage. "That would be like saying, well, there are a lot of people who like to use drugs, so let's go ahead and accommodate those who want who use drugs. There are some people who believe in incest, so we should accommodate them. There are people who believe in polygamy, so we should accommodate them."
Popular in the Community