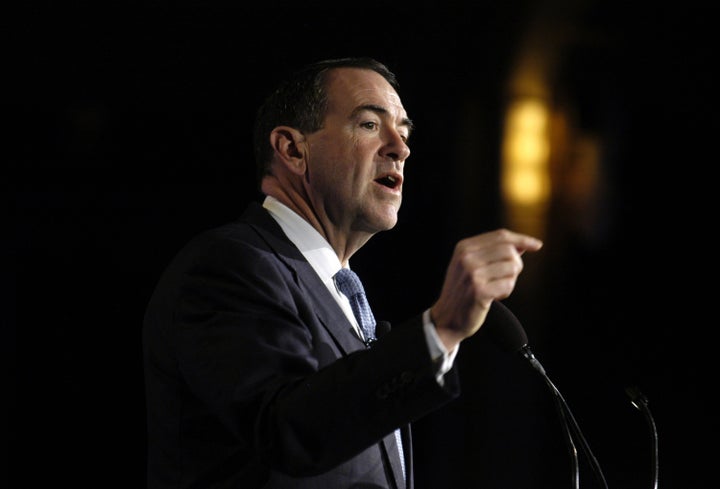 According to Media Matters, the potential presidential candidate writes in A Simple Government: Twelve Things We Really Need from Washington:
Tucked away in the $787 billion stimulus was the establishment of the Federal Coordinating Council for Comparative Effectiveness, which will become our version of Britain's National Institute for Health and Clinical Excellence, the ironically and Orwellian-named NICE. NICE decides who lives and who dies based on age and the cost of treatment. So the stimulus didn't just waste your money; it planted the seeds from which the poisonous tree of death panels will grow.
The former Arkansas governor reportedly goes on to suggest that it is "the most helpless and vulnerable among us" whose care will be rationed -- including the old and the young, as well as those "who don't live politically correct lives" or "have too many cigarettes or cocktails or cans of soda."
According to Huckabee, "'Death by Chocolate' won't just be a cute name on the dessert menu.'"
Huckabee made a stop on his book tour in North Carolina on Tuesday. The Asheville Citizen-Times reports that the possible White House contender was received as "something of a Republican rock star" by the crowd.
As for when Huckabee might be expected to announce whether or not he plans to run in 2012, the former governor reportedly didn't let any details slip on his intentions at the event.
"I am very seriously considering it, and my time frame is this summer to make the decision," he said, according to the Citizen-Times.
Popular in the Community