Mike Huckabee got into a tense exchange with a woman in Clinton, Iowa, who questioned his support of the Duggar family, stars of the reality TV show "19 Kids and Counting," even after it was revealed that son Josh Duggar had sexually molested five young girls, including two of his sisters.
"You're accusing me of supporting child abuse," the Republican presidential candidate shot back. "I'm gonna take you on on that because that hurts my feelings."
When the woman persisted, Huckabee said, "You have no idea what you're talking about. You don't know that family and I do."
"I never supported anything that happened to those daughters. I supported the fact that those daughters were maliciously and savagely abused not just by their brother, but by the news media who exploited them for their own purpose without regard for what it was doing to those young ladies."
Huckabee then accused the woman of abusing "the reputation of a godly family who had been through hell."
"I'm going to ask you to stop talking about them unless you personally know them," Huckabee said, before accusing her of trying to "make a scene."
"We're finished with you... You're done," Huckabee said. "You can either stay and be quiet or we're going to ask you to leave."
When the woman refused to back down, Huckabee raised his voice: "No, ma'am -- you're done. You're done."
The crowd applauded Huckabee.
"I'm gonna mark her down as undecided," Huckabee cracked as the woman walked toward the door.
"Oh, I'm very decided," the woman fired back from the doorway. "I'm standing up for rights of the children in this world."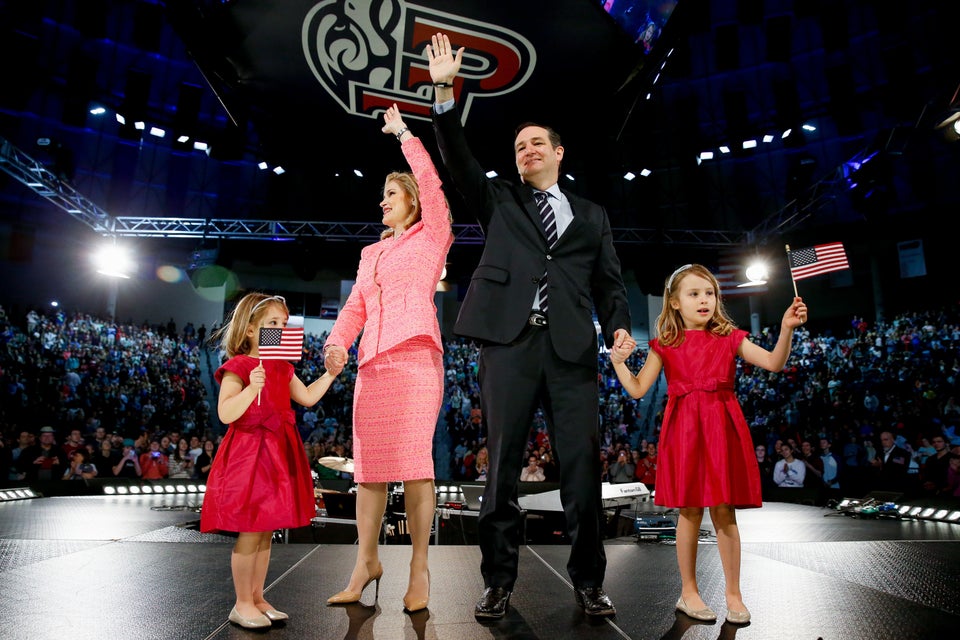 Declared 2016 Presidential Candidates
Popular in the Community