Huckabee added that he did not care what people do in their "individual lives." But when it comes to homosexuality, scripture has traditional marriage on "the right side of the Bible."
"When people say, 'Why don't you just kind of get on the right side of history?' I said, 'You've got to understand, this for me is not about the right side or the wrong side of history, this is the right side of the Bible, and unless God rewrites it, edits it, sends it down with his signature on it, it's not my book to change.' Folks, that's why I stand where I stand," Huckabee said.
Back in July 2013, Huckabee used similar rhetoric on his Fox News show, describing himself as neither a "homophobe nor a hater." He went after the Supreme Court for its rulings on DOMA and Proposition 8, comparing homosexuality to polygamy and prostitution in the process.
"If we're determined to change the definition of marriage to accommodate how people feel and what they wish to do because of their mutual consent, then we should immediately release those incarcerated for practicing polygamy or bigamy," Huckabee said. "And, frankly, let's make all consensual adult behaviors legal, whether prostitution, assisted suicide, or even drinking 16 ounce sodas in New York City."
Huckabee's appearance in Iowa comes amid polls showing him gaining some early steam in the potential 2016 presidential candidates conversation. A WPA Opinion Research survey released last week showed Huckabee joining Sen. Rand Paul (R-Ky.) as a top possible favorite in the Hawkeye State. HuffPost Pollster's latest compilation of 45 national publicly available polls parallels the Iowa survey, with Huckabee holding 14.3 percent of the vote.
Before You Go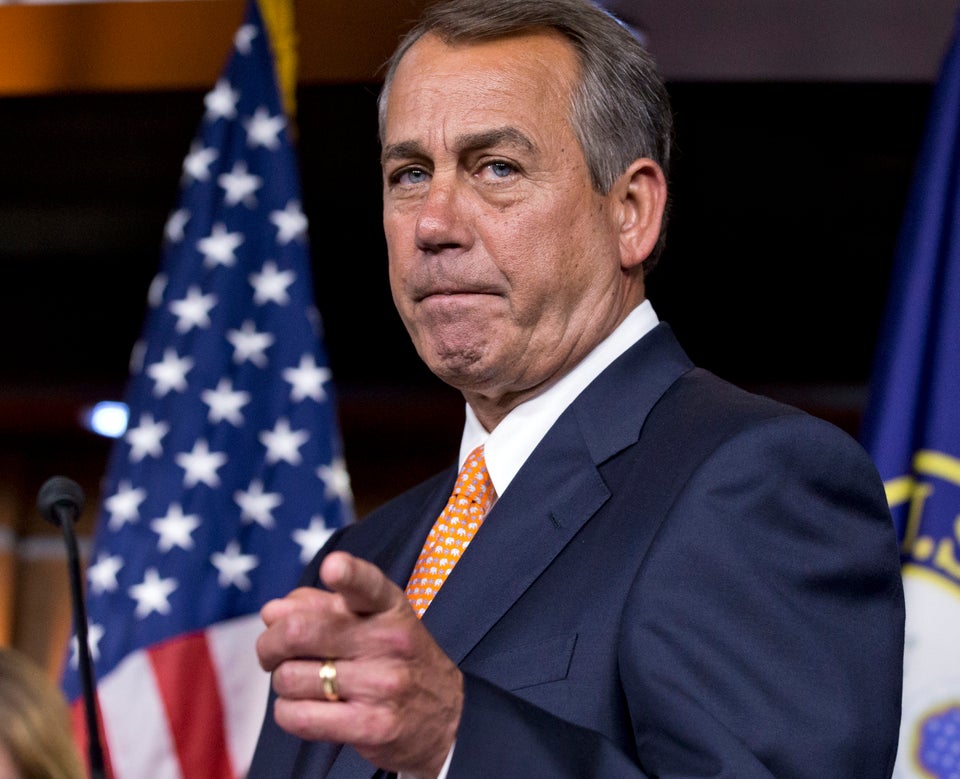 Conservatives Pointing Fingers
Popular in the Community