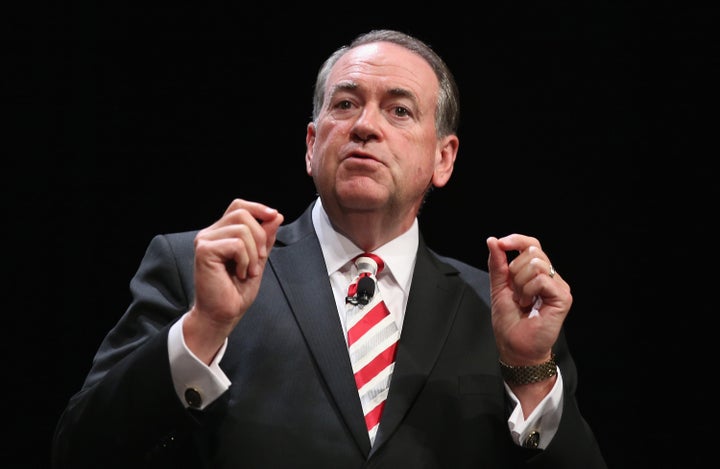 Former Arkansas Gov. Mike Huckabee (R) on Saturday invoked the specter of the Holocaust to criticize President Barack Obama for his decision to negotiate with Iran over its nuclear program.
"This president's foreign policy is the most feckless in American history. It is so naive that he would trust the Iranians. By doing so, he will take the Israelis and march them to the door of the oven," Huckabee said in an interview with Breitbart News.
The presidential contender, a social conservative who is seen favorably by Republican voters, has promised to rescind the deal with Iran on his first day in office.
"This is the most idiotic thing, this Iran deal. It should be rejected by both Democrats and Republicans in Congress and by the American people. I read the whole deal. We gave away the whole store. It's got to be stopped," he said in the interview.
Huckabee currently polls at 5.6 percent in the GOP presidential primary, according to HuffPost Pollster:
Update: Democratic National Committee Chair Debbie Wasserman Schultz called on Huckabee to apologize on Sunday.
"This rhetoric, while commonplace in today's Republican presidential primary, has no place in American politics. Cavalier analogies to the Holocaust are unacceptable," the Florida congresswoman said in a statement. "Mike Huckabee must apologize to the Jewish community and to the American people for this grossly irresponsible statement."
However, Huckabee and his aides appeared to be trumpeting the remarks on Sunday afternoon. The interview appeared on the candidate's Twitter account and that of his campaign spokeswoman.
Popular in the Community