GOP presidential candidate Mike Huckabee joked about his wife being a nag and criticized Federal Reserve Chair Janet Yellen in one fell swoop Tuesday night.
"My wife's name is Janet," Huckabee said during the Fox Business Network undercard debate. "And when you say Janet yellin', I'm very familiar with what you mean."
Huckabee's comment came in response to a question from the moderator about whether he would keep Yellen on if he were elected president.
Huckabee added that the Fed is in "big trouble" because it hasn't addressed "the fact that wages for the bottom 90 percent of the economy have been stagnant for 40 years."
Huckabee's joke was right in line with how the GOP candidates have generally talked about their wives during past debates -- depicting them as nags, people who don't understand complicated topics like banking, and other stereotypes pulled straight out of 1950s sitcoms.
When Huckabee was asked during the previous debate, held Oct. 28, to name his greatest weakness, he referenced his wife in his response. "My wife is down here in the front, and I'm sure, if you'd like to talk to her later, she can give you more than you'll ever be able to take care of," Huckabee said of his wife, who ran for Arkansas secretary of state in 2002.
Huckabee was one of four candidates in the "undercard" debate Tuesday night, made up of candidates who did not earn an average of at least 2.5 percent in four recent national polls.
See the latest updates on the GOP debate here.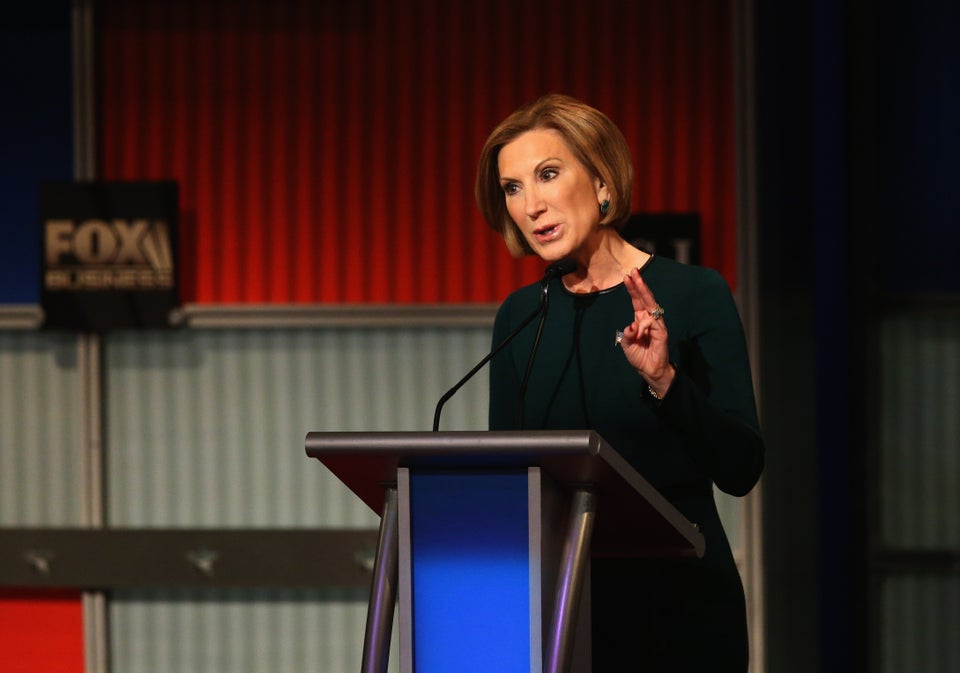 Milwaukee Fox Business GOP Debate
Popular in the Community