In an interview with Fox News' "The O'Reilly Factor," guest host Laura Ingraham asked Huckabee if there was a concerted effort out there to tar conservatives as anti-gay. Huckabee said that his views were no different than those of Obama's in 2008, shifting the focus to how the president has changed his stance.
"He said it was because of his Christian convictions," Huckabee said of Obama. "Does he have them or does he not? If one has them, they don't change depending on what the culture does. You don't take an opinion poll to come up with a new point of view."
Shortly after Obama announced his backing of gay marriage in May 2012, PolitiFact ran a test on the president's remarks, finding that he had made a full flop from his previous views:
Obama, a consistent supporter of civil rights for gay couples, nevertheless said as early as 2004 and through 2008 that he didn't support same-sex marriage. He had written that he believed "that American society can choose to carve out a special place for the union of a man and a woman." In 2010, he said he wasn't prepared to reverse himself. This week, the president said he thinks same-sex couples should be able to get married. On the Flip-O-Meter, he earns a Full Flop.
Huckabee's remarks come a few days after delivering the keynote speech to the Iowa Faith & Freedom Coalition, where he denied being a "hater" or "homophobic" because of his views toward gay marriage. When it comes to homosexuality, Huckabee said scripture has traditional marriage on "the right side of the Bible."
"When people say, 'Why don't you just kind of get on the right side of history?' I said, 'You've got to understand, this for me is not about the right side or the wrong side of history, this is the right side of the Bible, and unless God rewrites it, edits it, sends it down with his signature on it, it's not my book to change.' Folks, that's why I stand where I stand," Huckabee told the crowd.
HuffPost Pollster's latest compilation of 45 publicly available polls on the 2016 GOP primary show Huckabee leading a crowded pack of potential candidates.
Before You Go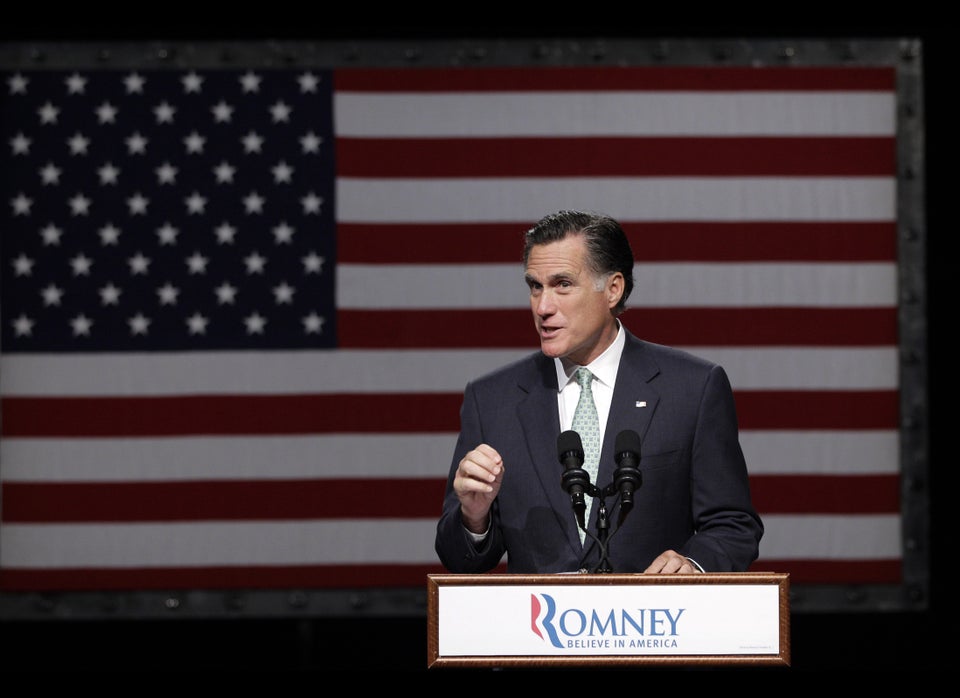 Politicians React To Obama On Same-Sex Marriage
Popular in the Community