Former Arkansas Gov. Mike Huckabee (R) slammed fellow Arkansas native Bill Clinton in a video released Friday morning, hinting at Huckabee's possible campaign strategies in his anticipated bid for the 2016 GOP presidential nomination.
Huckabee is expected to officially announce his campaign plans next Tuesday in his hometown of Hope, Arkansas, a birthplace he shares with the former president. Both men served as governor of Arkansas, and in the video, Huckabee claims Clinton left the state in shambles after the end of his tenure in 1992, when he was elected president. The video suggests Huckabee may try to draw on his experiences in what he called "Bill Clinton's Arkansas" to go after Hillary Clinton as she seeks the Democratic presidential nomination.
"As governor of Arkansas, I cut taxes and welfare, balanced the budget every year for 10 years, and raised average family income by 50 percent," he said. "We didn't slash, burn, hurt people, leave people impoverished. We empowered people to live a better life."
In the video, Huckabee also discussed his policy positions, signaling what his platform might look like as a candidate. Like many of his fellow Republicans, he stressed a smaller, more constrained government.
"Power needs to be local and limited because the closer government is to the people, the more accountable it is to the people who are being governed," he said.
He pledged to reform Medicare and Social Security.
"Washington has done enough lying and stealing," he said. "I'll never rob seniors of what our government promised them and even forced them to pay for."
On the foreign policy side, Huckabee promised to "lead with moral clarity in a dangerous world."
"There's a difference between right and wrong. There's a difference between good and evil," he said. "I'll keep all the options on the table in order to defeat the evil forces of radical Islam."
Huckabee first set off rumors that he would launch a 2016 bid in January, when he quit his job as host of his Fox News show, "Huckabee." Last month, he began plotting campaign strategy and hiring staff.
Watch Huckabee's video above.
Before You Go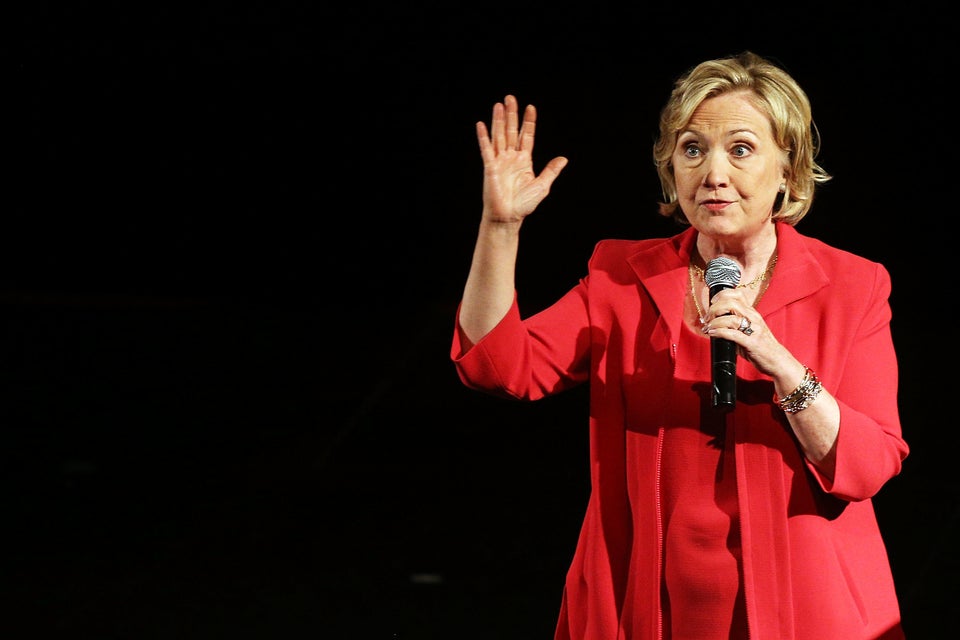 Potential 2016 Presidential Contenders
Popular in the Community