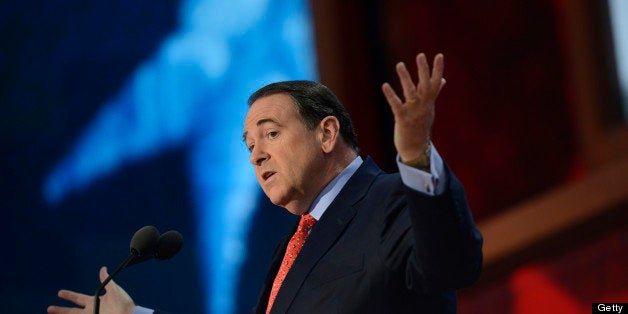 Mike Huckabee's radio show is coming to an end.
"The Mike Huckabee Show on radio, which was heard 3 hours a day on over 200 radio stations across the country since April of 2012 will conclude its run at the end of the final show on Thursday, December 12," Huckabee wrote in a Facebook post on Wednesday.
Hr thanked the affiliate stations who aired his show, his listeners and Cumulus Media, adding that he and the company "mutually agreed to conclude" to end the show.
"I have opportunities in some other areas that cannot be accomplished given the 8-9 hours a day I was devoting to the daily long form show," Huckabee wrote.
His radio show debuted in April 2012, and aired from 12 to 3 p.m. opposite Rush Limbaugh. Huckabee was touted as the alternative to Limbaugh, who was embroiled in controversy over his comments about Sandra Fluke around the time of Huckabee's debut.
Popular in the Community