Former governor of Arkansas and current presidential hopeful Mike Huckabee responded to Friday night's terrorist attacks in Paris by saying on Saturday that the United States should close their borders to Syrian refugees.
"It's time to wake up and smell the falafel," Huckabee told Fox News' Bret Baier, referring to the traditionally Middle Eastern dish that is -- perhaps unbeknownst to him -- loved and made by Christians, Jews and Muslims. "We are importing terrorism."
He comment came in response to Martin O'Malley expressing a welcoming stance on immigration during a Democratic primary debate earlier that evening.
"Our symbol is the Statue of Liberty," O'Malley had said. "It is not a barbed wire fence."
Huckabee wrote off the former Maryland governor's words as unrealistic.
"Well, that's wonderful rhetoric, but the Statue of Liberty says, bring us your tired and your weary," Huckabee said. "It didn't say, bring us your terrorists and let them come in here and bomb neighborhoods, cafes and concert halls."
"What we saw in Paris was the result of open borders in Europe," he added.
He is not alone in thinking this. As of Monday evening, more than a dozen Republican governors have said they will not accept any refugees from Syria after learning that one of the Paris attackers was potentially carrying a Syrian passport and posing as a refugee.
"The people who are fleeing Syria are the most harmed by terrorism; they are the most vulnerable as a consequence of civil war and strife," Obama said Monday while speaking at the G-20 summit.
"We do not close our hearts to these victims of such violence and somehow start equating the issue of refugees with the issue of terrorism," he added.
As for falafel, no evidence has yet linked the fried chickpea dish to the Islamic State's strategy.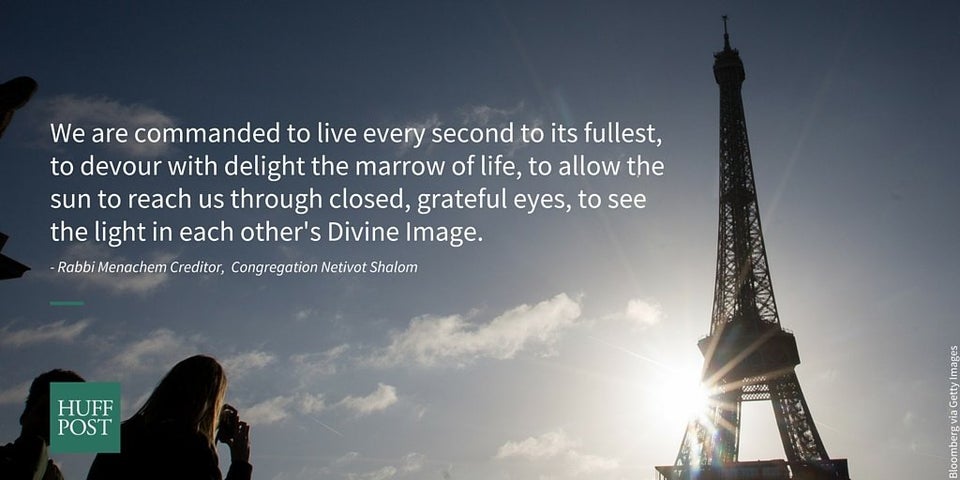 Interfaith Prayers For Paris
Popular in the Community