Former Arkansas governor and GOP presidential candidate Mike Huckabee continued to speak out on Monday about the recent school shooting at Sandy Hook Elementary School in Newtown, Conn., days after making controversial statements suggesting the massacre was somehow tied to the lack of religious expression in public school.
Following the shooting on Friday, Huckabee asked why we should "be so surprised" at the violence when "we have systematically removed God from our schools."
Speaking on Fox News on Monday, Huckabee clarified that he didn't believe an increased religious presence at Sandy Hook could actually have directly prevented that particular shooting from taking place.
"I'm not suggesting by any stretch that if we had prayer in schools regularly as we once did that this wouldn't have happened, because you can't have that kind of cause and effect," said Huckabee. "But we've created an atmosphere in this country where the only time you want to invoke God's name is after the tragedy."
Huckabee went on to praise President Barack Obama for quoting the Bible in his Sunday speech at a memorial service for the 26 victims of the attack -- 20 of whom were children. He said it was proof that the nation accepts the use of scripture only after a tragedy and maintained that people should be empowered to express their religious beliefs more frequently.
"I think it's important that we quit apologizing for having a spiritual conversation," Huckabee continued. "Quit being ashamed that we believe in God."
During his own Fox News program over the weekend, Huckabee also spoke about the massacre, tying the supposed removal of God from society to the increased instances of violence. "We've escorted [God] right out of our culture and marched him off the public square," Huckabee said, according to Inquisitr. "And then we express our surprise that a culture without him actually reflects what it has become."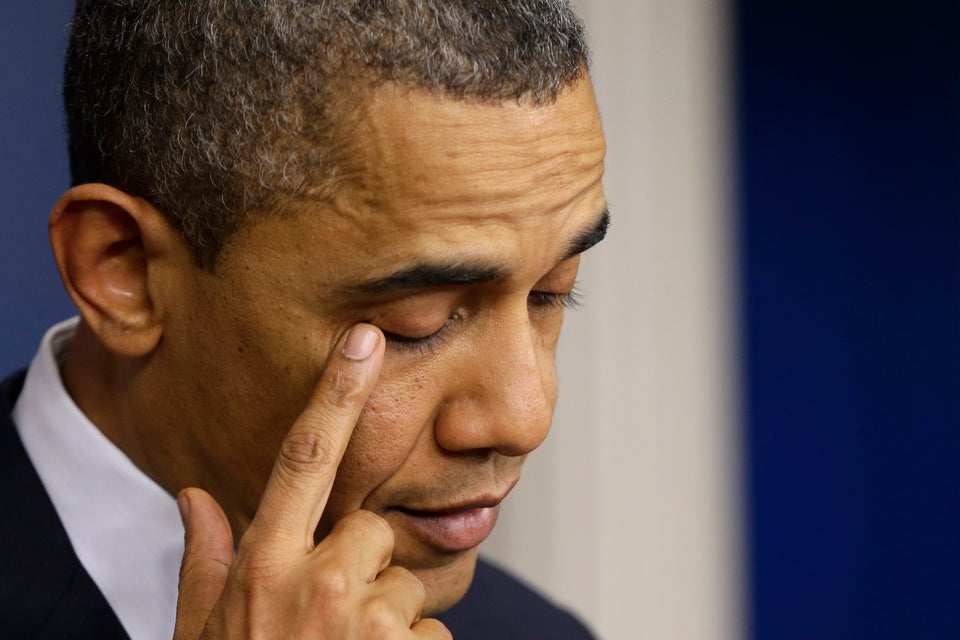 Five Years, 19 Mass Shootings, No Action
Popular in the Community