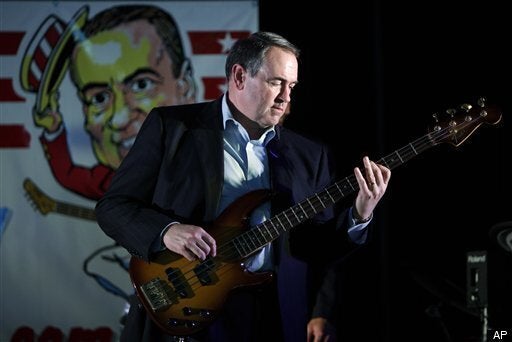 Former Arkansas governor and US presidential candidate Mike Huckabee will speak at the controversial Shepherd's Hotel in east Jerusalem during his visit to Israel next week, according to the Jerusalem Post. However, he will not be broadcasting his show from the scene. The trip is apparently an attempt to shed light on the "horror" of Obama's Israel policy.
"This is an opportunity to shine the spotlight on Obama's policy in Jerusalem, which has just been a horror," said New York State Assemblyman Dov Hikind, who will be traveling with Huckabee, as reported in the Jerusalem Post.
Hikind, who will be traveling with Huckabee on the tour, also said he is planning to bring thousands of Americans, to Israel soon in a show of solidarity with the Jewish state.

"But Huckabee's arrival is significant because, this is a guy who's a major figure in America, and in my opinion will be a presidential candidate again," Hikind said. "To have a guy like him, you know, from Arkansas, come at this particular time, and say the kinds of things he's going to say, it's going to send a very strong message to the Israeli people and to the American administration."
The Shepherd's Hotel has been a source of conflict between the Obama administration and Israeli Prime Minister Benjamin Netanyahu, who has authorized the building of 20 apartments on the site of the hotel. The disputed site, in Sheikh Jarrah, was bought by American tycoon Irving Moskowitz in 1985. The Obama administration has asked Israel to halt all construction in east Jerusalem.
The Jerusalem Post states that Huckabee will not be broadcasting his show live from the hotel, as was previously reported.
Related
Popular in the Community