 Abercrombie & Fitch CEO Mike Jeffries reportedly hates the color black so much that he refuses to carry it in his store or let employees wear it. Ever.
The retailer confirmed to Business Insider that Abercrombie does not sell black clothing. Employees at the Columbus, Ohio, headquarters and other locations are discouraged from wearing it -- even when it comes to a winter coat -- because Jeffries despises the color, according to A&F employees who spoke with Business Insider.
"Abercrombie & Fitch does not sell black clothing and discourages wearing it at our home office and in our stores, because we are a casual lifestyle brand and feel black clothing is formal," the company said in a statement to Business Insider. "We have nothing against black clothing and feel it is perfectly appropriate for things like tuxedos."
Even though black is a universally flattering color that looks great on dresses, denim and Johnny Cash, the hands-on CEO wants none of it. Instead of black, A&F shoppers have a dark navy option to choose from.
A representative could not be immediately reached for further comment.
Jeffries is infamous for attempting to make his clothing brand as exclusive as possible. A&F women's garments do not come in XL and XXL sizes. Comments Jeffries made to Salon back in 2006 -- specifically about only wanting "cool kids" to shop at his store -- resurfaced in May, and a controversy erupted over the store's exclusionary policies. The CEO responded by saying the comments were taken out of context and he regrets his choice of wording.
"A&F is an aspirational brand that, like most specialty apparel brands, targets its marketing at a particular segment of customers," he wrote in a Facebook post in May, adding, "We are completely opposed to any discrimination, bullying, derogatory characterizations or other anti-social behavior based on race, gender, body type or other individual characteristics."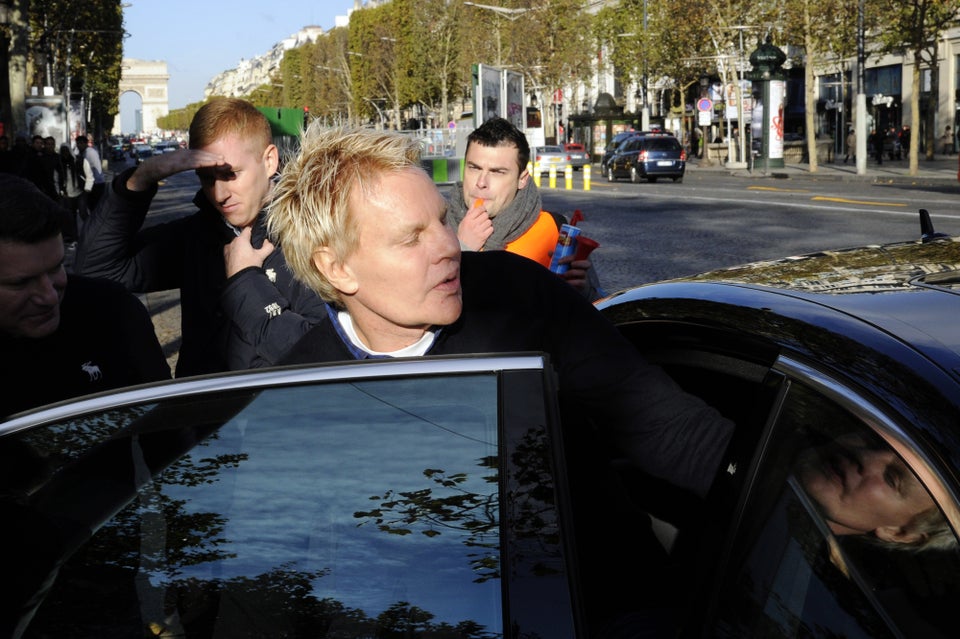 Abercrombie & Fitch Scandal Timeline
Popular in the Community