What if planes flew in flocks like birds? We're talking hundreds of planes, in the air at the same time, using the same runway. What would that look like?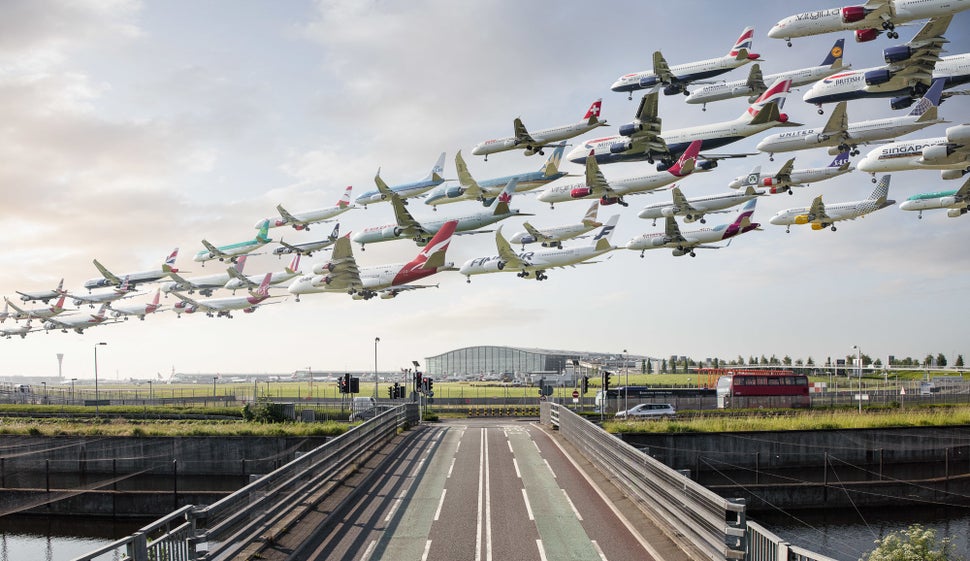 Mike Kelley created composites of planes at airports around the world for a stunning and oddly relaxing series called "Airportraits." An architectural and aviation photographer based in Los Angeles, Kelley took photos at airports in 10 cities including Amsterdam, Tokyo, Zurich and London to accomplish "the most insane thing I have ever done, without question," he says.
Kelley hung out at airports, camera on tripod, and captured hundreds of planes taking off or landing. He then created a composite image as if the planes were all in the sky simultaneously. As Engadget puts it, it's "eight hours of air traffic in one image."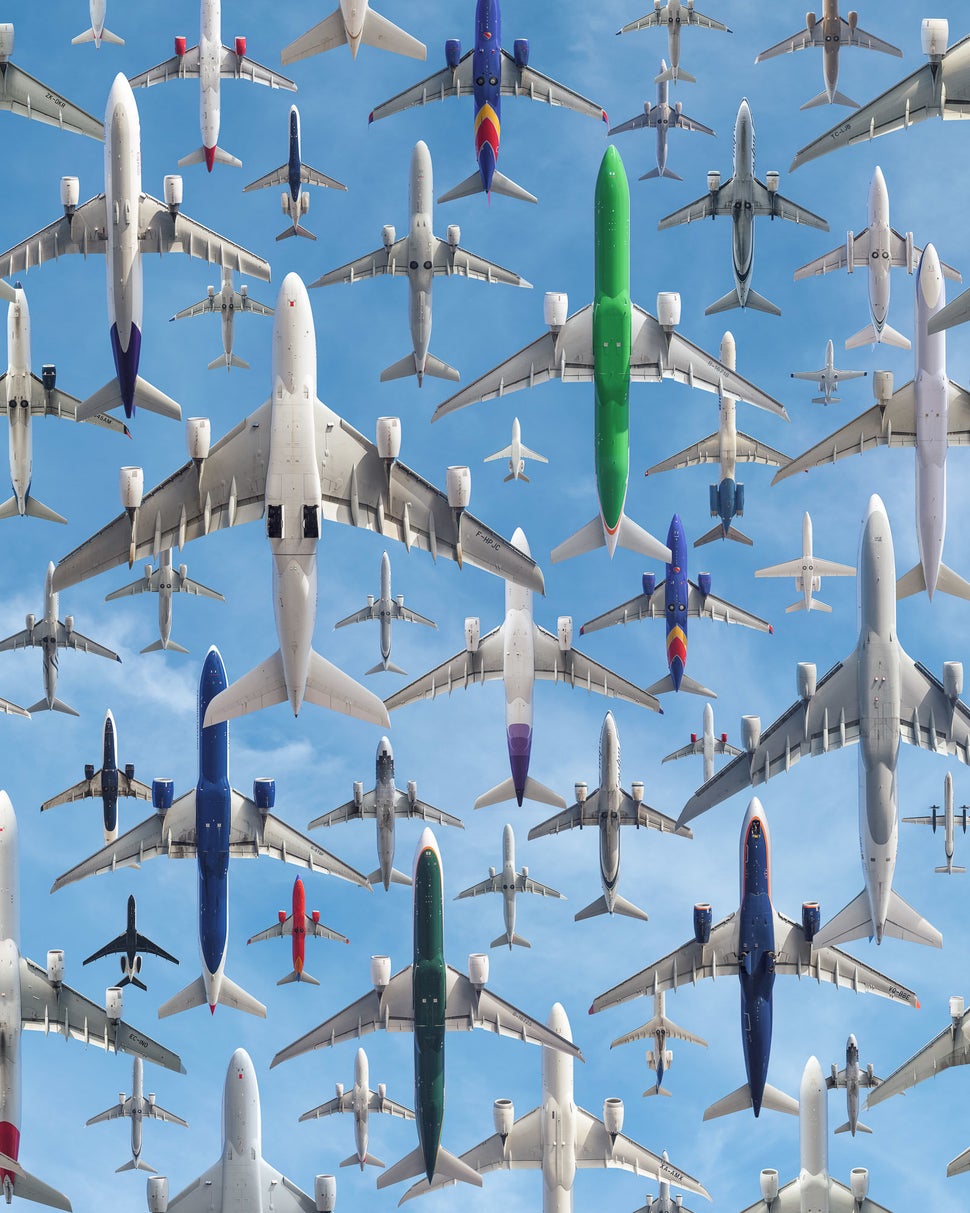 The project took nearly two years. A lot of planning and strategy was required to arrange flights and access to various airports, then take thousands of photographs at each one. Then there was all the time spent in post-production, arranging the photos and editing them to look as realistic as possible.
Kelley racked up more than 74,000 air miles on 25 flights to complete the series. He described the process in a blog post as "arduous, to say the least:"
"From some locations I had thousands of pictures that needed to be culled, color corrected, extracted, and composited. For a few locations, I had weather that changed throughout the day (e.g. Frankfurt) from sunny to cloudy and back again. I had to think of a way to put these together that respected the weather and location, showed the aircraft realistically, and looked relatively believable."
But why? To highlight what Kelley calls "the inherent beauty in aviation, something that's easy to forget as air travel has become a touch more mundane in recent years."
Basically, he just really loves airports.
See the rest of the series below.
Kingsford Smith International Airport, Sydney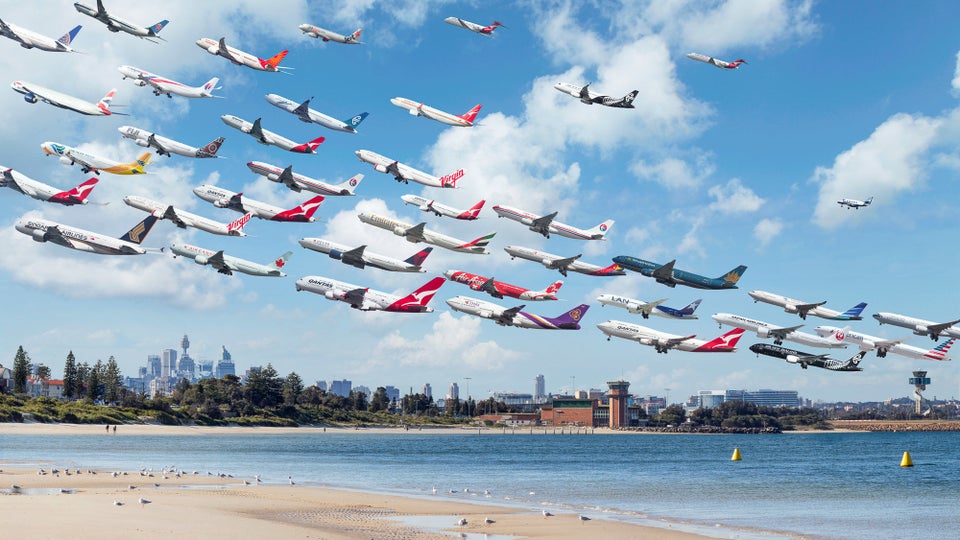 Frankfurt Airport, Germany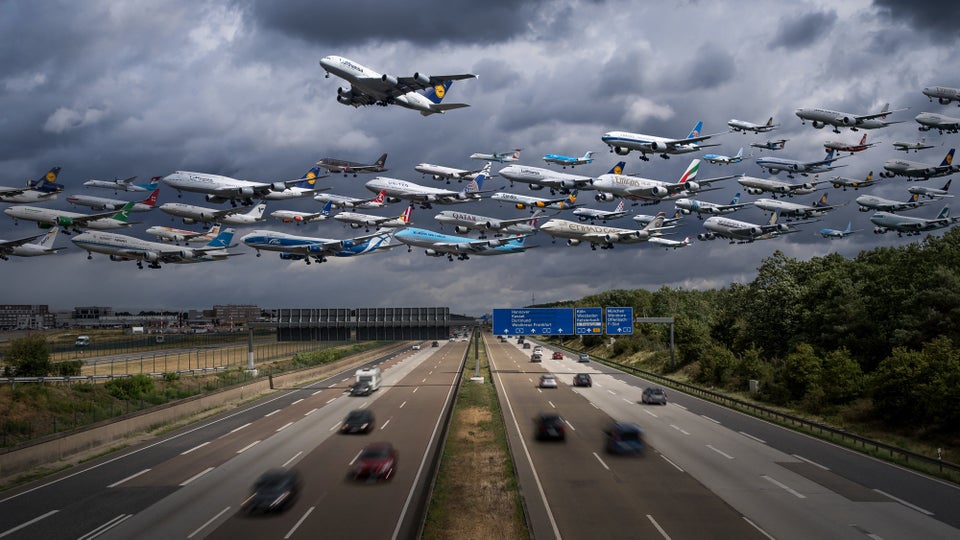 Los Angeles International Airport, Los Angeles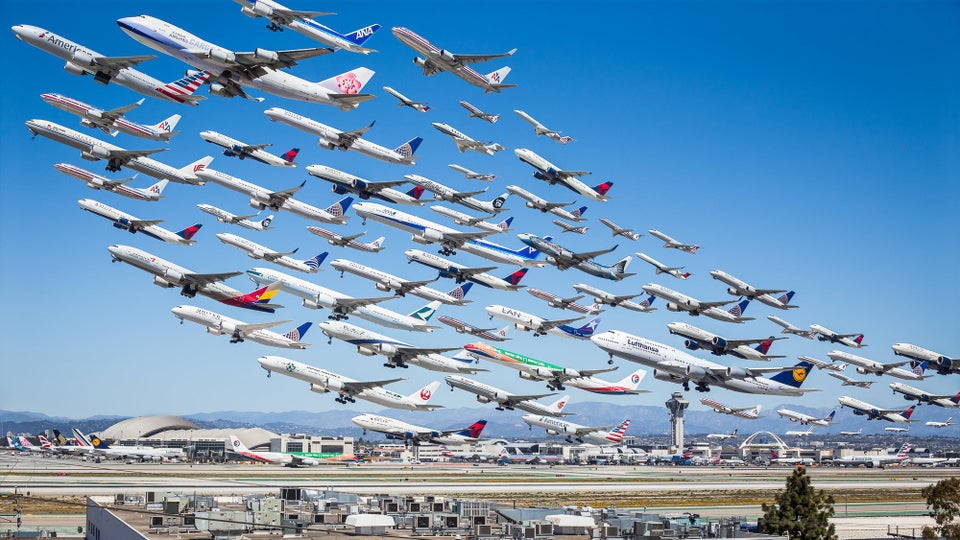 Amsterdam Airport Schiphol, Netherlands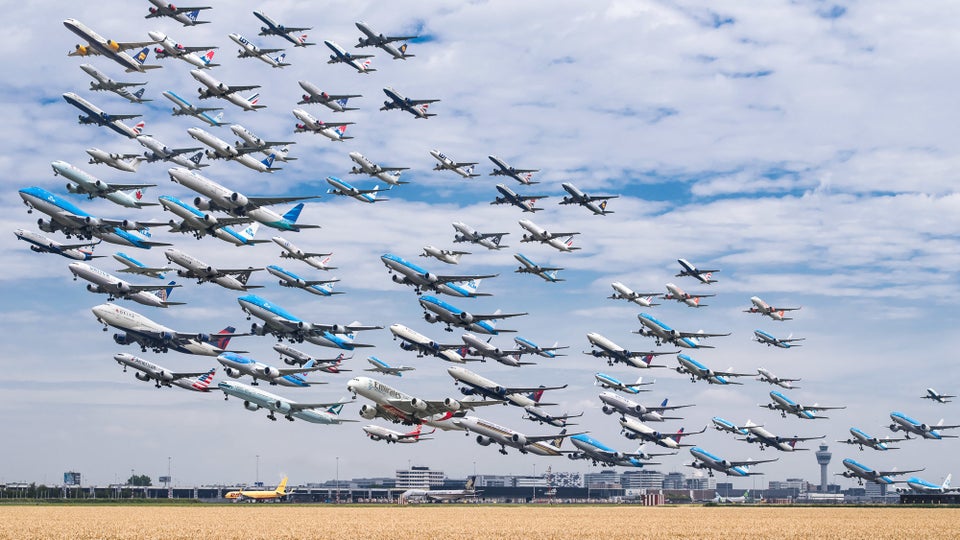 Flughafen München, Munich, Germany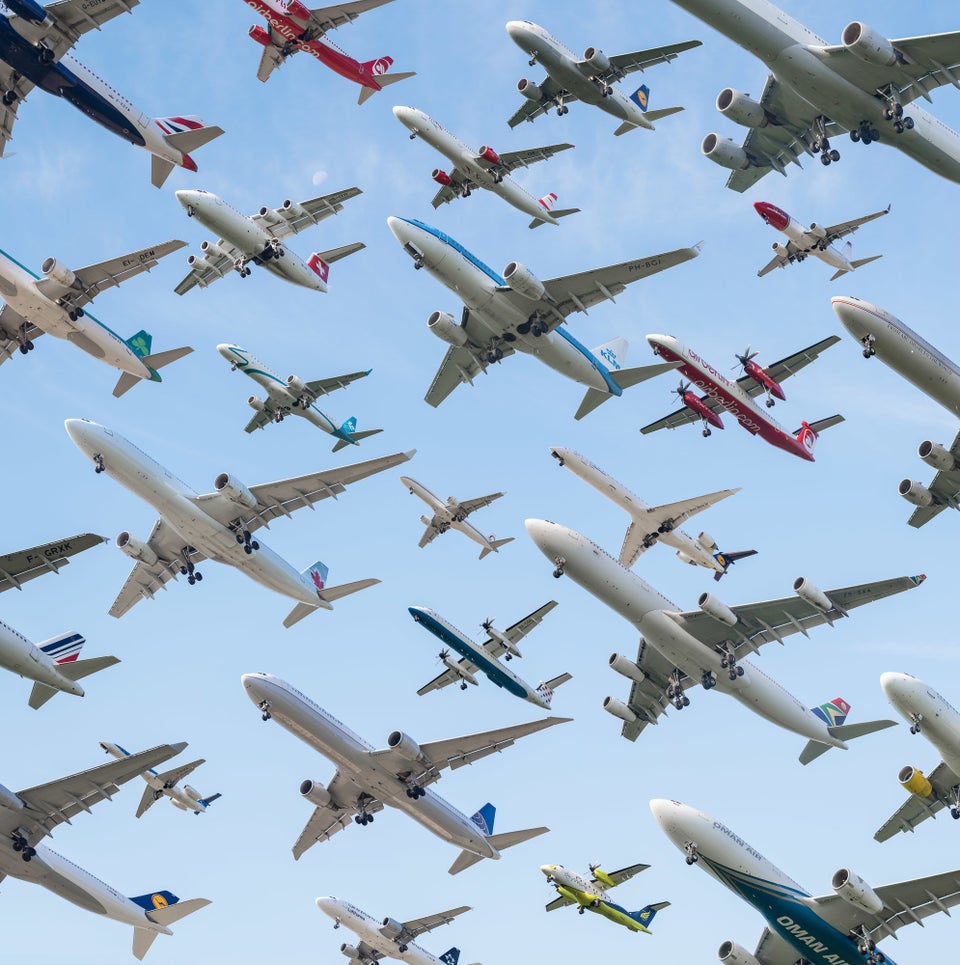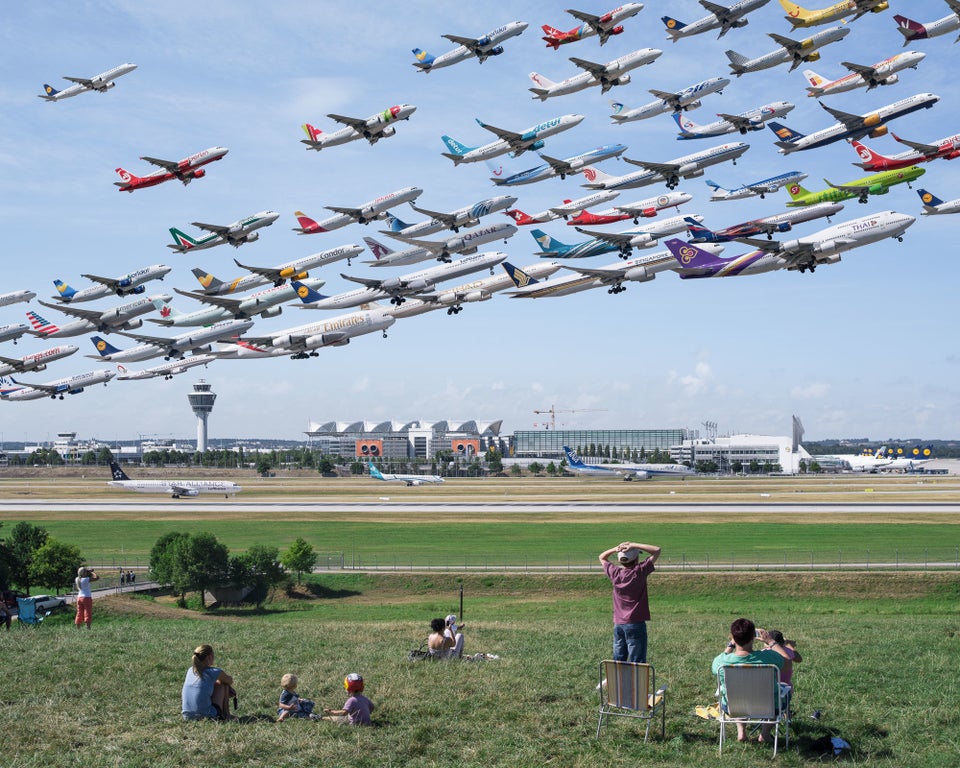 Dubai International Airport, Dubai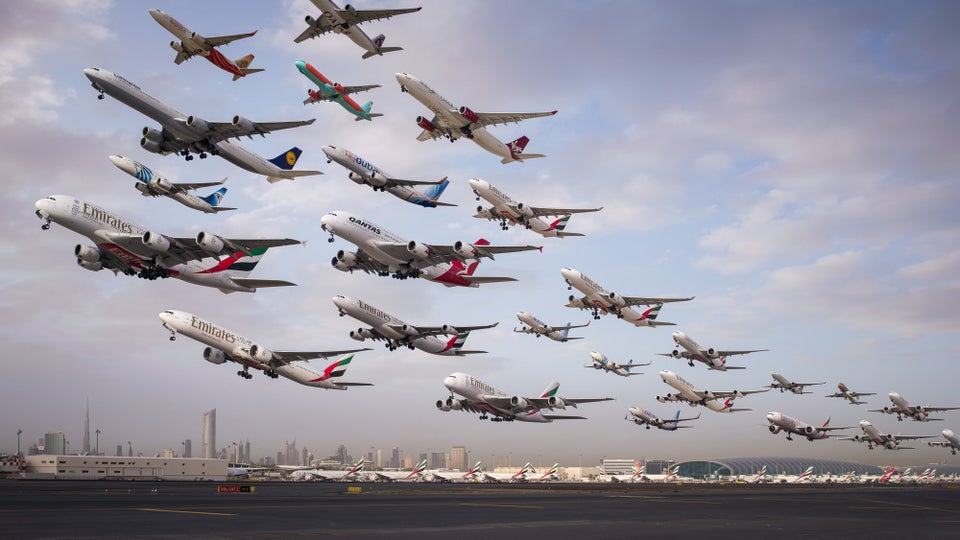 Tokyo Haneda Airport, Japan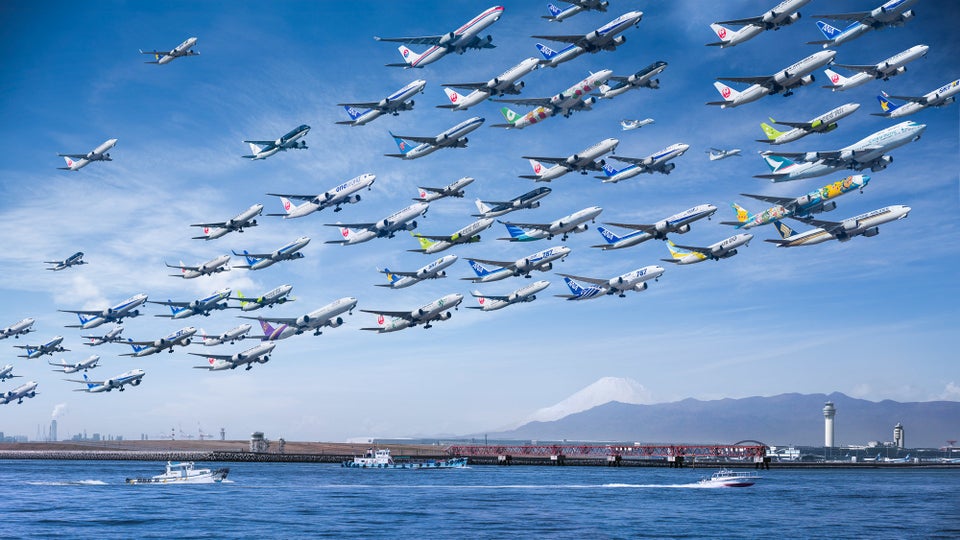 Flughafen Zurich Airport, Switzerland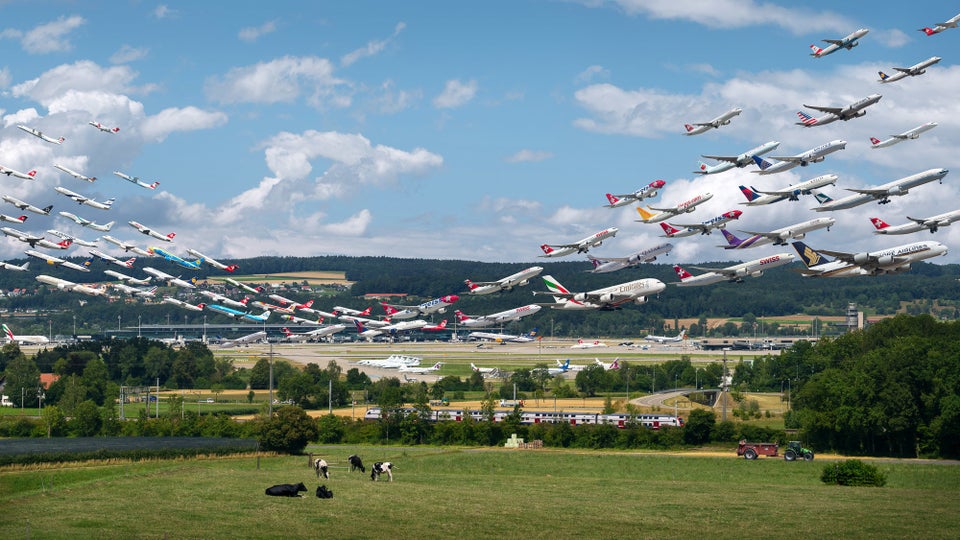 Auckland International Airport, New Zealand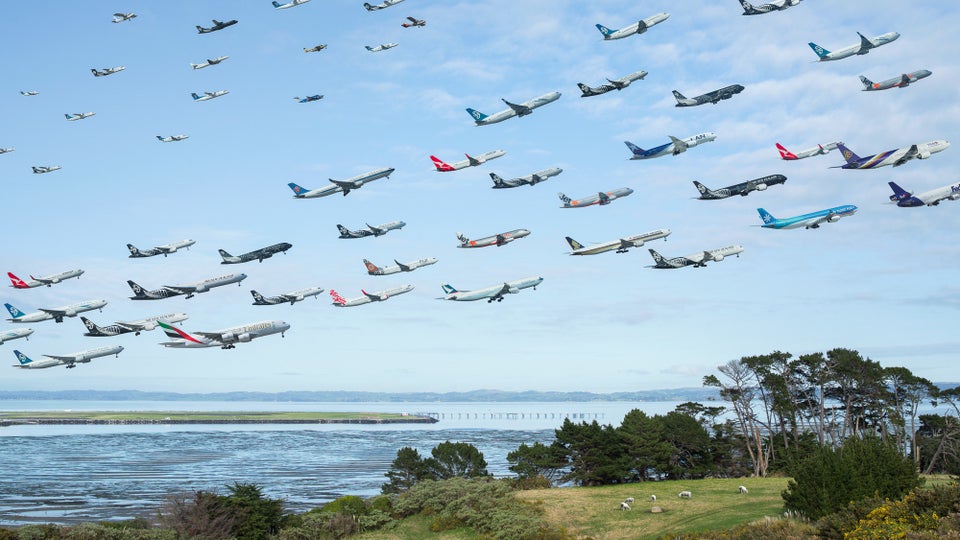 Heathrow Airport, London, England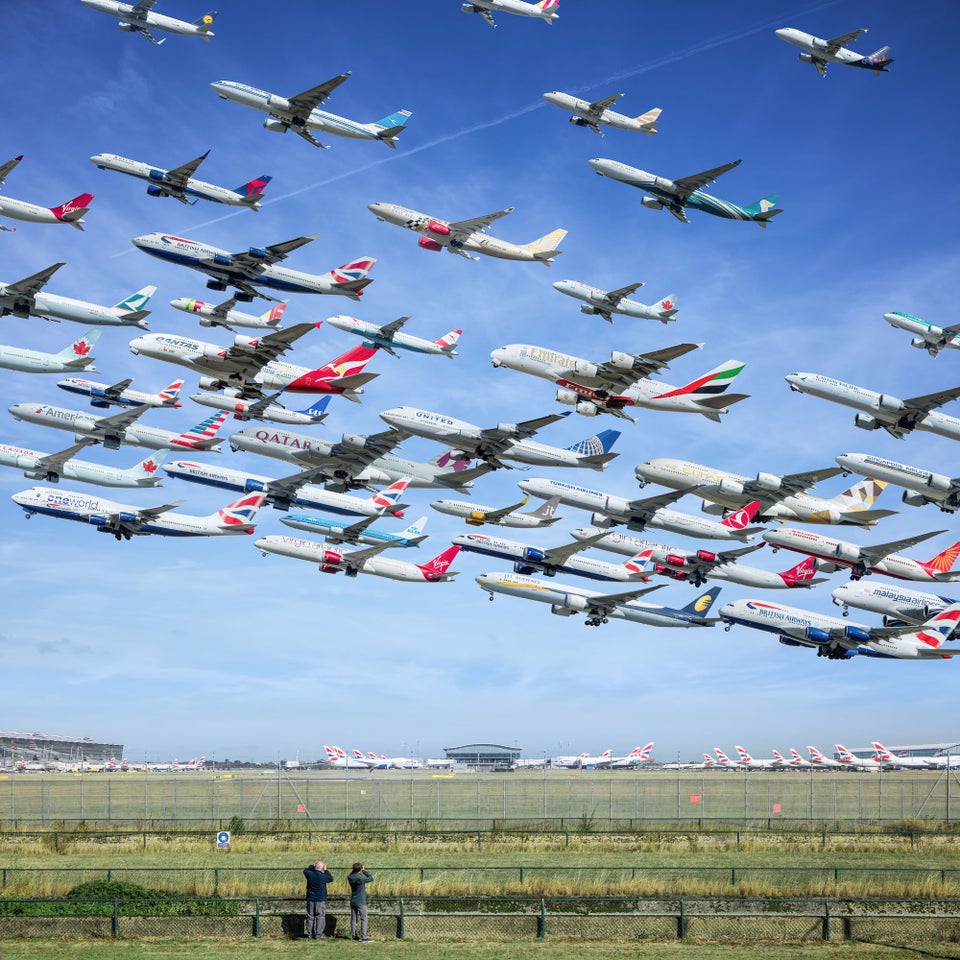 São Paulo–Guarulhos International Airport