Respected film editor and documentary filmmaker Tyler Hubby is believed to be the last photographer to capture a portrait of international artist Mike Kelley on an assignment for Artillery magazine. The recent passing of the artist, musician and LA art hero has given a simple photo shoot a grave and life-changing significance.
Los Angeles-based Hubby has long been a fan and admirer of Mike Kelley. To produce a photo shoot, one has to prepare and plan, as well as anticipate for the serendipitous unknown. "I was really excited to photograph Mike Kelley," he said, "I had seen photographs of him dressed up as a janitor and in other unusual set-ups and thought that he would be up for something interesting. Not all artists are like that. But Mike was totally game."
Mike Kelley is best remembered in a much-printed black and white photograph, a portrait of a young man. "I wanted to do a variation on the famous high school photo of him with the buttoned-up shirt and long hair," says Hubby, "When we did the session on December 7th (2011) at his office in Highland Park he was completely into it, told us the story behind that photo and even brought a shirt for it." Hubby captured the contemporary and near half-century recreation.
The Hubby portrait graces the cover of the January issue of Artillery. Kelley looks somber, distorted and dislocated. Tyler Hubby remembers, "For the cover photograph, I was inches away from his face and he knew that the result would be very intense, and he was perfectly OK with that."
Hubby is sorry that a beautiful opportunity is now lost. He is making a feature length documentary about Tony Conrad, who was a mentor to Mike Kelley and artist Tony Oursler. Hubby asked Kelley if he would like to be interviewed in the film. Kelley agreed immediately. Hubby laments, "It never happened. I was waiting for the magazine to come out before scheduling it with his assistant."
The lanky photographer shrugs, "Kelley also seemed excited to see a video I had made in 1998 of Tony Conrad playing his signature loud violin drone in the space that he and Paul McCarthy had curated for the "Out of Actions" show at the Geffen Contemporary. I sent him the link but I don't know if he ever saw it."
The death of Mike Kelley is a tragedy, a loss felt especially hard in the LA art world where Kelley is a hometown hero. This has given great significance to the January issue of Artillery magazine. As a longtime writer for Artillery, I have seen a magazine born on a kitchen table, grow and flourish in small, hard baby steps. Five years later, still sailing after stormy seas, the art magazine goes national. The new February-March 2012 issue hits the newsstands and all Barnes and Noble stores in the U.S.A. The editor Tulsa Kinney said she was proud and excited to have her hero Mike Kelley on the cover of this premiere issue. The excitement has now been etched with great sadness.
The photography of Tyler Hubby is represented by the Cache Agency. The photos are courtesy of the photographer.
GORDY GRUNDY is a Los Angeles-based artist and writer. His visual and literary work can be found near www.GordyGrundy.com.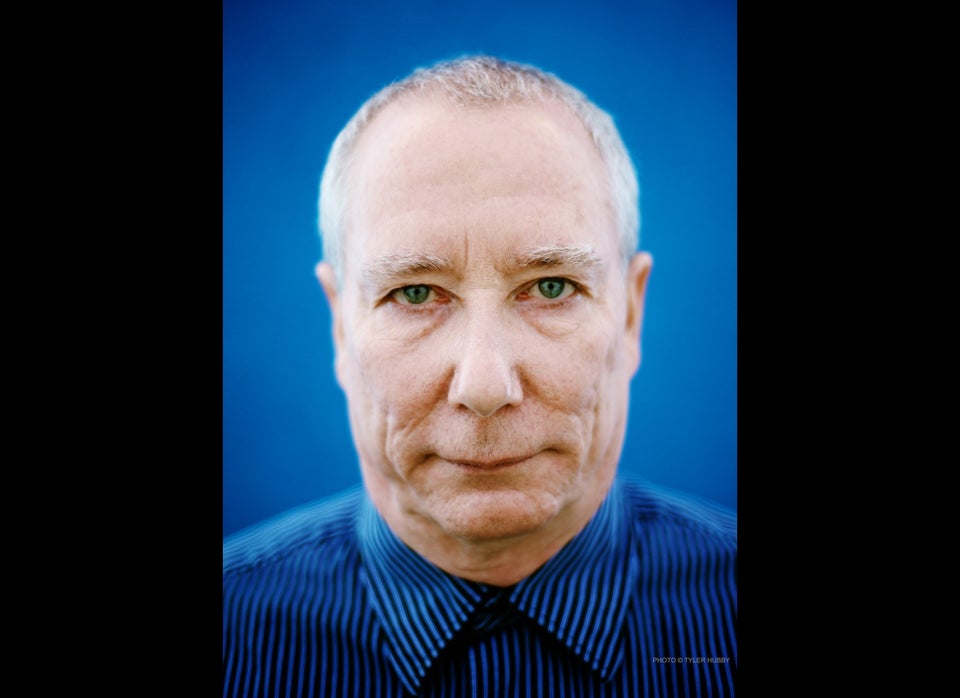 The Making of the Last Portrait of Mike Kelley
Support HuffPost
The Stakes Have Never Been Higher
Related
Popular in the Community