A Republican congressman claimed that former President Barack Obama has chosen to stay in Washington in order to run a "shadow government" aimed at undermining President Donald Trump.
The Obamas have said they would keep living in the nation's capital until their younger daughter, Sasha, graduated from high school.
But Rep. Mike Kelly (R-Pa.) saw more devious motives at work.
"President Obama himself said he was gonna stay in Washington until his daughter graduated. I think we oughta pitch in to let him go somewhere else because he's only there for one purpose and one purpose only, and that is to run a shadow government that is gonna totally upset the new agenda," Kelly told a gathering in his home state on Saturday.
He suggested that the former president was somehow blocking the Republican agenda, even as the GOP controls both chambers of Congress and the White House.
"People sit back and they say to me, 'My gosh, why can't you guys get this done?' I'm saying we've got a new CEO, we've got some new heads in the different departments, but the same people are there, and they don't believe that the new owners or the new managers should be running the ship." the congressman said.
Thomas Qualtere, a Kelly spokesman, tried to walk back his boss's comments on Friday.
"Rep. Kelly delivered his remarks to an audience of fellow Republicans in Mercer County, Pennsylvania, last Saturday. He was sharing the frustration of everyone in the room over how they believe certain Obama administration holdovers within the federal bureaucracy are attempting to upset President Trump's agenda," Qualtere said in a statement. "He fully supports President Obama's decision to stay in Washington until his daughter finishes school. He hopes the former president will continue to root for President Trump's success as he said he would do last November."
Obama has extended his successor the courtesy of not criticizing him, although he denied Trump's unsubstantiated accusation that he'd ordered a wiretap on Trump's presidential campaign. An Obama spokesman did not immediately respond to a request for comment.
Later on Friday, Kelly's office sent out a second statement to say that he does not believe Obama is personally operating a shadow government.
"Because of the extraordinary interest in Rep. Kelly's remarks, it is worth clarifying that Rep. Kelly does not believe that President Obama is personally operating a shadow government," the statement says "He does believe it would be helpful to the new administration if the former president would personally call for an end to all leaks and obstruction by personnel from his administration who currently serve in the Executive Branch under President Trump."
Kelly's "shadow government" remark echoes the thinking in conservative media that there is a "deep state" in the federal government working to subvert Trump. White House Press Secretary Sean Spicer argued on Friday that government employees were still trying to advance Obama's goals.
"I don't think it should come as any surprise that there are people that burrowed into government during the eight years of the last administration and may have believed in that agenda and want to continue to seek it. I don't think that should come as a surprise to anyone," Spicer said.
The story has been updated with a later statement from Rep. Kelly's office.
Support HuffPost
The Stakes Have Never Been Higher
Before You Go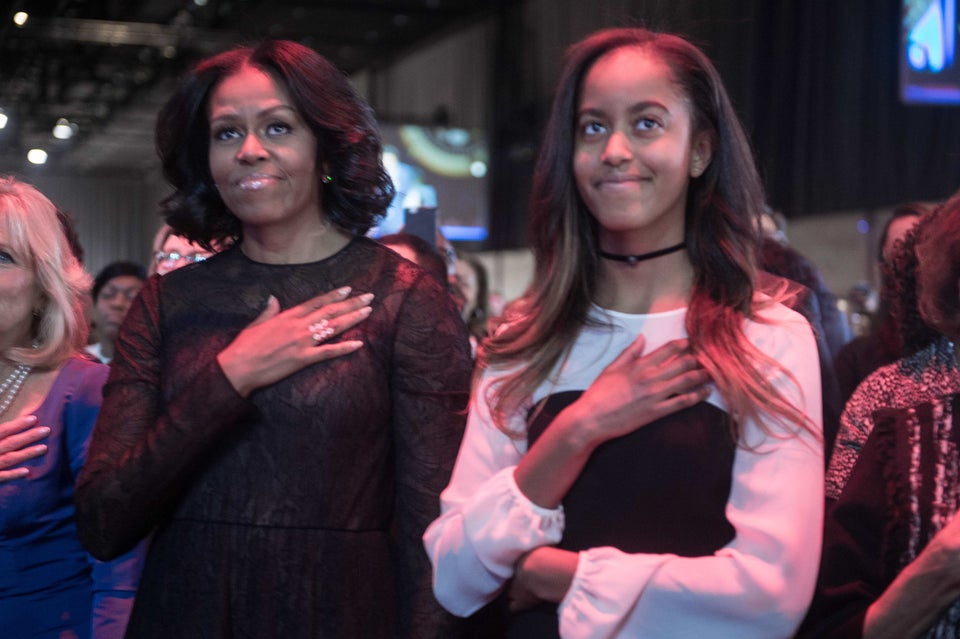 President Barack Obama's Final Farewell
Popular in the Community