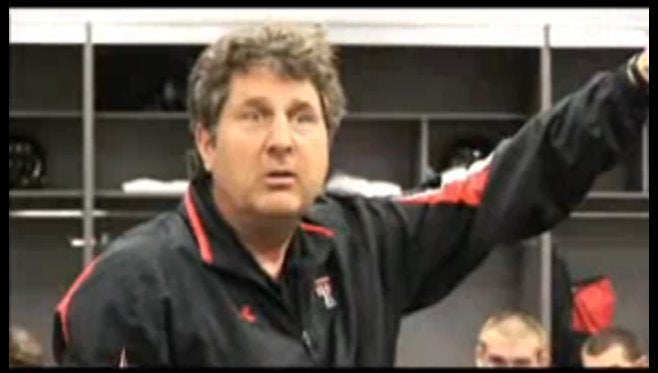 Mike Leach was fired by Texas Tech in December, but the former Red Raiders coach continues to make news -- and not only because the ensuing lawsuit remains ongoing. The saga preceding and immediately following Leach's firing featured criticism of ESPN (including from its own ombudsman) and the publication of multiple videos showing the coach's alleged treatment of player Adam James, whose complaints led to Leach's undoing at the university.
Now, new videos have surfaced from Leach's time at Texas Tech.
In one video, Leach addresses his team for more than six minutes. His speech is filled with expletives, although his demeanor remains somewhat calm. It's also unclear if his salty language is even atypical for a college football coach. At one point, Leach says, "Fuck playing close. We lost a goddamn game to the University of Texas and we could have won the motherfucker."
In the other video, he speaks to his "god squad" players, telling them, "As long as we're going to have all these prayers out on the field, as long as we're going to do all this other stuff, I want you to make sure that's directed towards football." Scroll down to see.
Popular in the Community