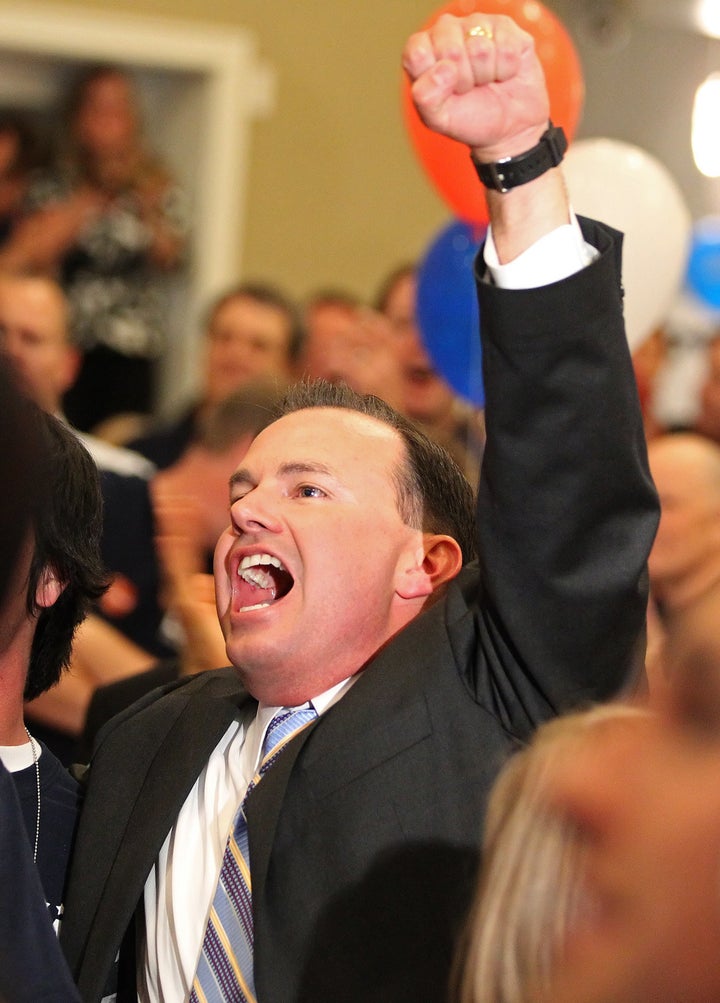 Freshman Sen. Mike Lee (R-Utah) recently defended his state's request of millions of dollars in disaster relief from the Federal Emergency Management Agency following a spate of devastating flooding, calling into question the consistency of the Tea Party-backed senator's stance on the breakdown of state and federal powers.
"That money is there," Lee said of the FEMA funds, according to Deseret News, made available after Utah Gov. Gary Herbert (R) declared a state of emergency in the face of torrential downpours that recently pounded southern portions of the Beehive State. "It's been appropriated for disaster relief, and I see no reason why Utah ought not be entitled to receive such federal funds."
The comments may appear surprising considering Lee's prior position, announced in an interview last week, that states, not the federal government, should be expressly responsible for disaster relief, according to the Constitution.
"States will prepare [for disasters] differently if they understand that it's their responsibility rather than that of the federal government," Lee claimed at the time, not wavering even when asked if the state of Louisiana would have been able to deal with the mayhem caused by Hurricane Katrina.
But Lee says there was no contradiction between his current favoring of the funds and his previous comments regarding the role of federal government in providing disaster relief.
"There's no change," Lee told Deseret News. "Those are two different, analytically distinct issues. One relates to what is the government we have now in place, what programs now exist at the federal level. And the other question deals with what should be the proper role of the federal government versus the states."
Popular in the Community