Mike Lookinland is best known as America's favorite little brother, Bobby Brady. After the popular '70s television show ended, Lookinland says he struggled to find normalcy. In this clip from "Oprah: Where Are They Now?" Lookinland opens up about fame, his battle with alcoholism and his surprising new career choice that has nothing to do with the entertainment industry.
"The problem for me was, I lived my childhood in my 20s," Lookinland says in the video. "You should really try to live your childhood when you're a child, because if you do it when you're 26, it can be dangerous."
In the aftermath of his "Brady" days, Lookinland says he began drinking. "I loved alcohol. First time I had a drink, oh boy, I thought it was the greatest thing in the world."
"When it became clear that the choice wasn't between sobering up or drinking, but the choice was actually between living or dying, then it became a simple choice for me," he says.
Today, Lookinland has been sober for 16 years. He is married to his college sweetheart, and they have two children. "Life's better, that's for sure," he says.
Lookinland says he had been working in film production for 20 years when one day his wife brought home a library book that caught his eye. "The title of the book was 'How to Make Concrete Countertops,'" Lookinland recalls. "I said, 'Honey, I'm quitting my job. I'm going to make concrete countertops for a living.'"
And that's exactly what he did. In the video, Lookinland takes cameras into his workshop and demonstrates the process. "It's artistic, and it's rewarding, and it's permanent," he says.
"From the age of 8, I learned that nothing in the entertainment industry is real," Lookinland says. "It's all fake. Your face, your clothes, what you say -- it's all a fake. I think I was drawn to something more real that I could do myself."
Related
Before You Go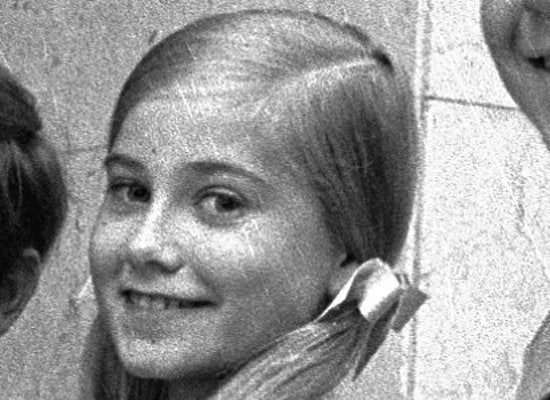 Where Are They Now: The Cast Of 'The Brady Bunch'