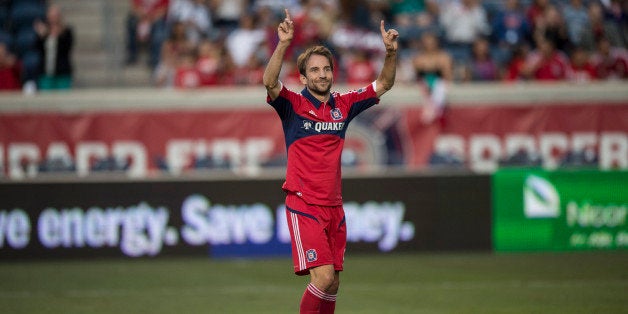 It's been a sweet homecoming for the Chicago Fire's star forward Mike Magee.
Magee's decision to leave the championship-winning Galaxy was a bold move professionally, but Magee told The Huffington Post in a recent interview he made the decision based on family -- not fame.
"I was leaving a team that had won the championship the previous two years and made some amazing accomplishments," Magee said. "They didn't want to see me go, and to be honest, I didn't want to leave the team -- it was more so for the sake of my 3-year-old daughter because I thought back in Chicago, her life would be better."
Magee said the change has been a boost for him too, noting the way the Fire's passionate fan base has embraced him and the way he's meshed with his new teammates. "It was a great group of guys, first and foremost," Magee said.
As the Men In Red reach a crucial point in the season, Magee talked to HuffPost Chicago about returning home after all the years away, his aversion to the city's "hipsters," and the comfort of Chicago's food.
Where in the city do you live and how long have you lived there? River North, and I've lived there for two months. Before that, I was kind of bounced around: up until 4 I lived in Chicago; from about 4-year-old to 7th grade I lived in Elmhurst, and then after 7th grade my family moved back to the city and I moved to Florida to go to IMG [the private elite athlete's boarding school]. After I moved there, I haven't been back home since two months ago.
What is your age? What is your occupation? 28. I kick a soccer ball for a living.
What was your first job in Chicago? I moved away when I was 15 so, I guess I'd say professional soccer player -- kickin' a soccer ball was my first job. When I was really young I scrapped together cash washing cars -- but I stopped after about three cars once I made the money for whatever thing I was hoping to buy.
Which Chicago "celebrity" -- living or dead, real or fictional -- would you have over for dinner? What would you talk about? Chris Farley's Chicago sports fan [aka Todd O'Connor of the "Bill Swerski's Superfans" sketch from "SNL."]. I'd talk about Chicago sports with him.
What is your favorite "last call" bar? The Grid.
Where is your favorite place to grab brunch? Tavern on Rush. Wait. You know, that's some celebrity answer that sounds all bourgie. No, no, I'm changing my answer: Jam in Logan Square!
What are your go-to spots when you have visitors in town? I just had a friend in town and she wanted to see the Bean, but I'm the least tourist-y person. Wrigley Field probably is number one when there's a game; after that, then probably Hubbard Street.
What is the last cultural event you saw in the city? What'd you think? I just took my daughter to the Brookfield Zoo. I'm not a big museum guy. It was cool, and she loved it — that's what makes it good. I don't think I went to a zoo before she was born but now I've been to about 10. Now I am a zoo expert. I know where all the new animals are, like the baby giraffe.
I was drafted when I was 18, and it took me four years to even realize I should just have pasta the night before the game instead of whatever I was craving. I was in the league for five years and -- literally -- still eating cheeseburgers the night before a game. After a while I realized "you know what, I am not feeling good!" We finally got a nutritionist and I quit doing that.
Wicker Park, 1993 or Wicker Park, 2013? To be honest, I do not like Wicker Park -- but you cannot write that! [Ed. note: We later got the OK; sorry hipsters!]. I'm going to go with '93. I'm a big-time creature of habit. I know River North [where I live] and West Loop. I don't go anywhere else. When I go other places I get anxiety.
Chicago-style hot dog, Chicago-style pizza or Chicago-style politics? Just politics. When I was living in LA and New York, every time someone knew I was from Chicago, they always wanted to know about Chicago's shady politics. I'd tell them, "Chicago is the best city in the world. We get shit done."
What advice would you give to a new Chicago transplant? Get a house in Florida for the winter.
What do you miss the most when you're not in Chicago? It's always been family. And Mr. Beef.
If you could change just one thing about our fair city what would it be? There's only one thing I would change: I would get rid of all the potholes.
Describe Chicago in one word. One word? From a guy with a terrible vocabulary? (laughs) Home. It's crazy: everything's just as I had hoped it would be. I also thought I'd get back sooner, but [the trade] was maybe a blessing in disguise. It helped me appreciate how much I love it here and how much I miss my family. It took all that time away for me to really miss it.
In 1951's "Chicago: City on the Make," Nelson Algren wrote: "Once you've come to be a part of this particular patch, you'll never love another. Like loving a woman with a broken nose, you may well find lovelier lovelies. But never a lovely so real." Through My Chicago, HuffPost is discussing what, to this day, makes the patch we call home so lovely and so broken with some of the city's most compelling characters.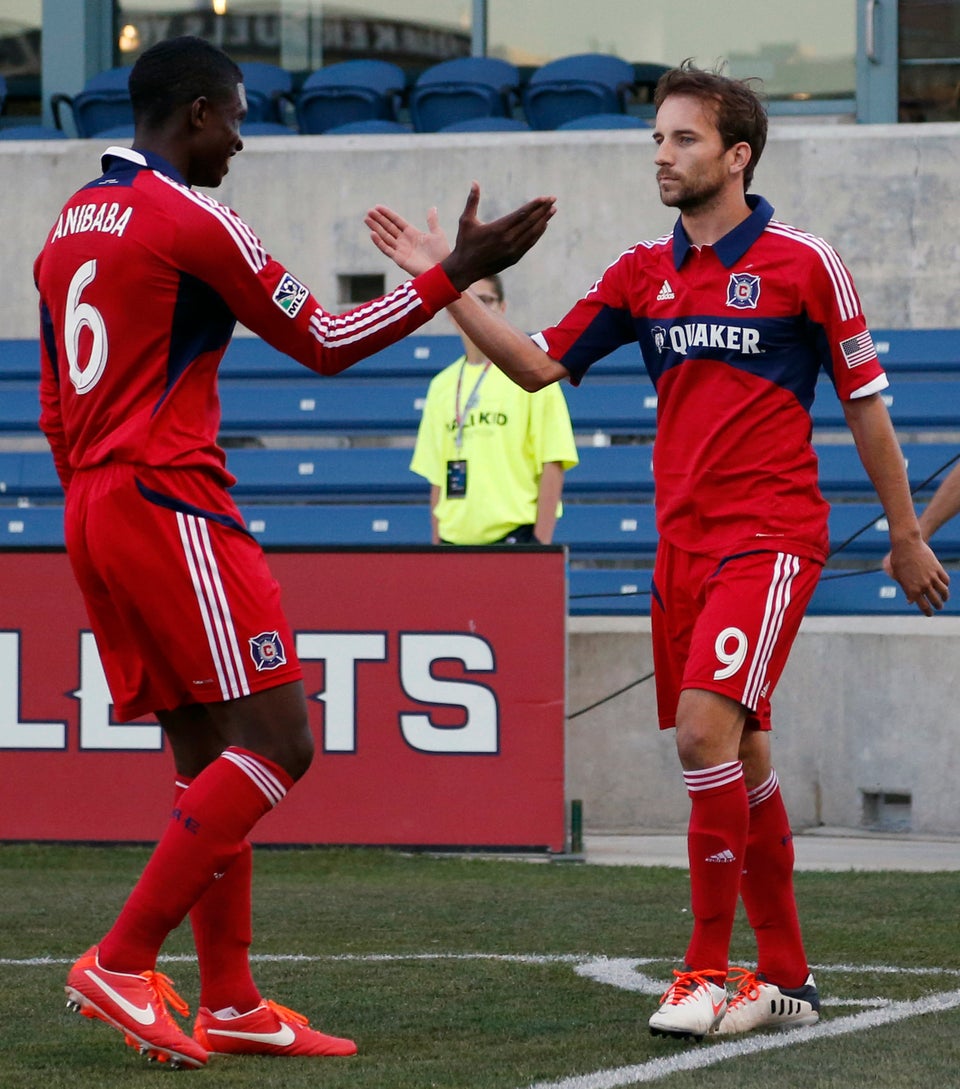 The Chicago Fire's "Magic Mike"