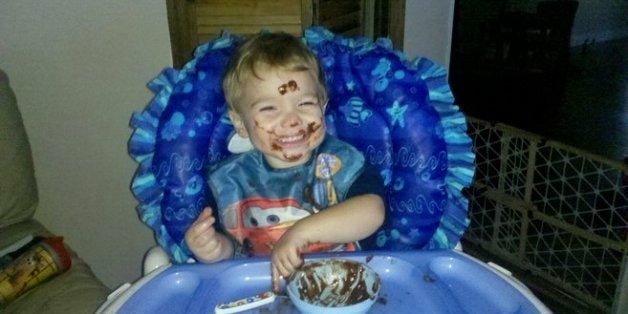 In the weeks leading up to his second birthday, Elijah Nealey's fascination with Spider-Man -- a superhero the tot fondly called "Piderman" -- had just become an obsession. He and his dad wore matching dinosaur shirts, and they hung pictures in his room as the big day drew near.
But that birthday never came.
The Virginia boy was killed by his babysitter, 22-year-old Jessica Fraraccio, two years ago. And while that pain will never go away, it was only magnified on Monday, when the woman sentenced for the felony murder got slapped with a five-year sentence.
Mike Nealey, 40, of Prince William County, spoke to The Huffington Post just days after the sentencing. He and his family had hoped for a 50-year sentence, and expected at least 40 years. Charges also included child abuse.
What they got, instead, left Nealey dizzy with disbelief.
"Once the verdict was read, I didn't even fully comprehend it until after I'd left the courtroom and it all started sinking in," Nealey said. "The anger has started to really build up since Monday. It still doesn't make sense."
Fraraccio was entrusted to take care of the 23-month-old toddler. For seven months, she came over and spent time with Elijah. Nealey described her as a very nice person, who was mostly introverted and quiet.
In August 2012, Fraraccio killed the boy. Fourteen months later, she pleaded guilty, after initially saying the toddler had slipped in a bathtub and hit his head.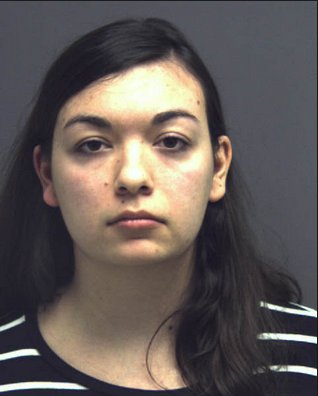 Fraraccio later admitted that while Elijah was eating lunch, she kicked the chair out from under him because he wouldn't stop crying. The boy hit his head on the table, then the floor.
As Elijah wailed harder, Fraraccio became frustrated, then enraged, and picked the boy up with one arm as if he were a football. She covered his mouth with her hand and slammed his head on the stair railing.
When she finally put the boy down, his body was limp. Fraraccio had smothered the child to death.
When Judge J. Howe Brown sentenced Fraraccio, audible gasps were heard in the courtroom, The Washington Post reports.
"Nothing I can do brings back Elijah or makes [his parents] feel better," Brown said in open court. "Likewise, nothing I can do to punish [Fraraccio] is more important than her memory of what she did."
Nealey said he just can't comprehend why Brown made the decision he did.
"His decision shows no respect whatsoever for me, my family, or the life of my son," Nealey said.
Defense attorney Sandra Drewniak told The Huffington Post that Fraraccio had a mental health break and "just kind of snapped."
"Ms. Fraraccio in my opinion had what is very similar to shaken baby syndrome," Drewniak said. "It was a terrible accident and she had no intention of hurting Elijah."
But Nealey, who is still grasping for justice, called the defense attorney a liar and said he didn't believe a word she said.
"They keep saying 'accident'," he said. "It was no accident."
Despite that, Drewniak said Brown agreed with her assessment.
"[Brown's] exact words were that Ms. Fraraccio is not a monster, that's exactly why he went that way," she said.
Fraraccio, who Drewniak said is a devout Catholic with a "submissive personality," had no prior criminal history. Drewniak said her client never had so much as a traffic ticket, was a great student, and very active in her church and in the community, all possible reasons why she received a shorter sentence.
Along with her five-year sentence, Fraraccio will be required to donate one dollar to any charity of her choice every year on the anniversary of Elijah's death upon her release.
"I know no punishment is going to bring my son back," Nealey said. "I know that. I definitely know that. But five years? That is not a punishment. And it will be even less time, because she's already been in jail for nine months."
The day of Elijah's death, Nealey said he was planning the boy's upcoming birthday party. He had called the local Chick-fil-A where he and his family had often visited. They had become good friends with the owners who were receptive to throwing Elijah a party.
Instead of a party, the restaurant posted a photo of the little boy up on the playroom wall in memory of him. Instead of celebrating, employees were stopping by the Nealey's home to deliver them food while the family grieved.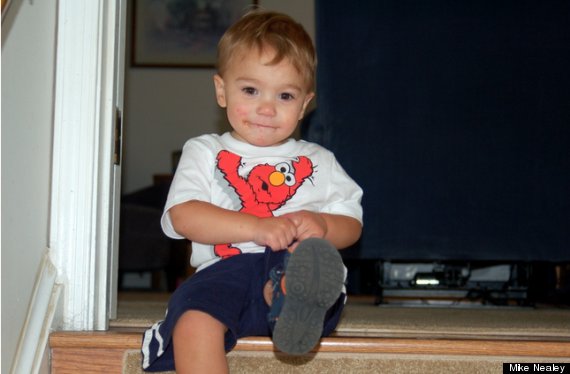 "Elijah was just really becoming a little boy," he said. "He was slowly starting to come into his own. Everybody he met was his best friend. He was tough, he didn't fear anybody. He was coming into his own...it's really hard."
One of Nealey's best memories of his son was taking him to a dinosaur-themed park. It bored Nealey at first, until he saw the wonder in Elijah's eyes as he gazed up on the life-size statues made of shining fiberglass.
"I was really happy to be able to take him there because I went there when I was his age," he said.
That day, father and son bought dinosaur shirts to remember the experience. Nealey wore his shirt to his son's funeral.
When Fraraccio eventually gets out of prison, Nealey will one day be tasked with explaining to his two daughters, ages 6 and 7, the truth of what happened. For now, the two girls believe their brother died after slipping in the tub.
"That's the story we've told them and we haven't changed it," he said. "They're not old enough to really comprehend it yet. We'll tell them one day, but not anytime soon."
Nealey said the continued anguish he and his family feel lies on Brown.
"I want to get the word out to as many people that will listen, what kind of injustice [Elijah] received from the courts. To me, it's a total failure of our justice system. I want everyone to know what the judge thought my son's life was worth...which is pretty much nothing, according to him."
In 2011, Brown overruled a jury's recommendation in a 2009 malicious wounding case. While the jury wanted to give 23-year-old Anthony Lee Perry Jr. five years in prison, Brown instead gave him just two.
"[He deserved] five years," stabbing victim Aragon Olievar told the Loudoun Times at the time of the sentencing. "I don't know why the judge made that decision."
An online petition has started in an effort to permanently remove Brown from the bench.
As Nealey searches for answers and some kind of retribution, his son's toys that still litter their house are a constant reminder of what he and his family have lost.
"We think about him every day, every moment."
The father of two said he will never forgive Fraraccio.
"There's no forgiveness," he said. "I don't care what other people say, there's no forgiving something like that."
Before You Go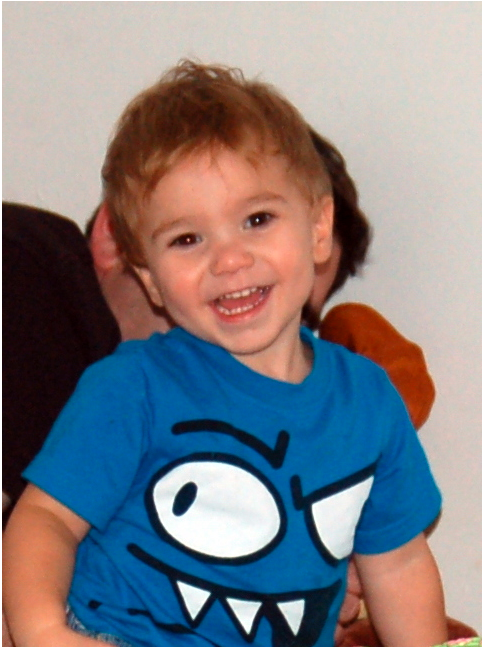 Elijah Nealey
Popular in the Community