Reuters journalists Wa Lone and Kyaw Soe Oo were arrested in Yangon in December 2017. They were found guilty in September of breaching the Official Secrets Act and sentenced to seven years in prison.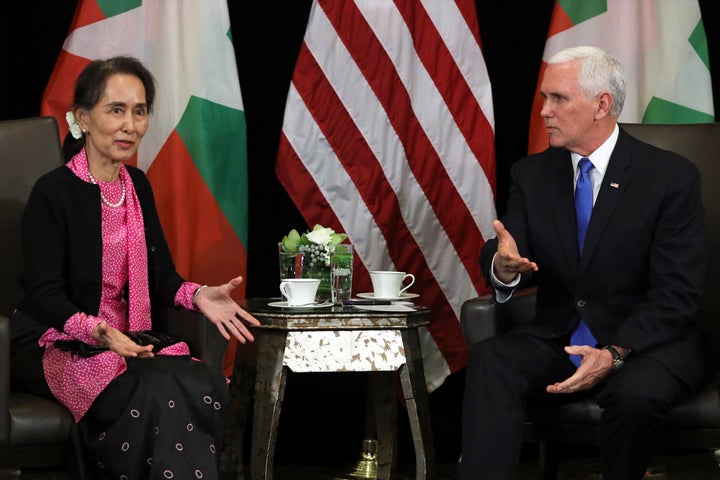 Pence met Suu Kyi on the sidelines of an Asia summit in Singapore.
"He raised the case of two Reuters journalists in particular and raised the request that a pardon could be made," a senior White House official told reporters on condition of anonymity. "They had a very candid exchange of views on that."
The official declined to comment on Suu Kyi's response in the closed-door meeting.
Lawyers for the two Reuters reporters have lodged an appeal against their conviction.
At the time of their arrest in December, Wa Lone and Kyaw Soe Oo were working on a Reuters investigation into the killing of 10 Rohingya Muslim villagers during an army crackdown in Rakhine state.
Related
Popular in the Community