WASHINGTON― Vice President Mike Pence cast the tie-breaking vote in the Senate on Thursday to overturn an Obama administration rule and allow states to withhold Title X family planning money from Planned Parenthood.
"Mike Pence went from yesterday's forum on empowering women to today leading a group of male politicians in a vote to take away access to birth control and cancer screenings," Dawn Laguens, executive vice president of Planned Parenthood, said in a statement. "There's a reason they could barely get enough votes to get this bill through a procedural step: People are sick and tired of politicians making it even harder for them to access health care, and they will not stand for it."
The Title X federal grant program, enacted by President Richard Nixon in 1970, subsidizes preventive health care and family planning services for 4 million low-income Americans, roughly half of whom are uninsured. Planned Parenthood serves about a third of Title X patients, using the $70 million a year it receives in family planning grants to provide birth control and sexually transmitted infection screenings for people who can't afford them. Title X money cannot be used to pay for abortions, but Republicans still oppose giving grants to organizations that offer abortion services.
The activists behind the videos were charged with 15 felonies on Tuesday for illegally recording confidential conversations with health care providers without their consent. But the GOP is moving forward with efforts to defund the provider, and President Donald Trump is expected to sign the Title X resolution into law.
"Taxpayers should not be forced to subsidize the abortion industry in this country," Sen. Joni Ernst (R-Iowa) and Rep. Diane Black (R-Tenn.), the sponsors of the House and Senate resolutions, wrote in a joint op-ed for the Washington Examiner. "Nor should they be forced to foot the bill for an organization like Planned Parenthood that has displayed such blatant disregard for human life."
Women senators pointed out that a group of mostly men were once again making a decision that could severely impact women's health care options.
Sen. Mazie Hirono (D-Hawaii) criticized the vice-president's vote on Thursday morning.
"I urge people across the country to let their Senators know that this is not acceptable," said Sen. Patty Murray (D-Wash.), urging her fellow congressional members to block the resolution. "Tell them to stand up for women and their families, for their rights to take care of their own reproductive health care at the facility that provides for the in their own communities."
"End the damaging political attacks on women and stand with millions of women and men and families. They need us."
UPDATE: 5:17 p.m. ― The Senate voted to send the resolution to Trump's desk to be signed into law.
Collins, one of two senators to break with her party on the vote, told reporters after the vote that she thinks allowing states to defund Planned Parenthood will have the opposite of its intended effect. "If you're serious about trying to reduce the number of abortions," the Maine Republican said, "the best way to do that is to make family planning more widely available."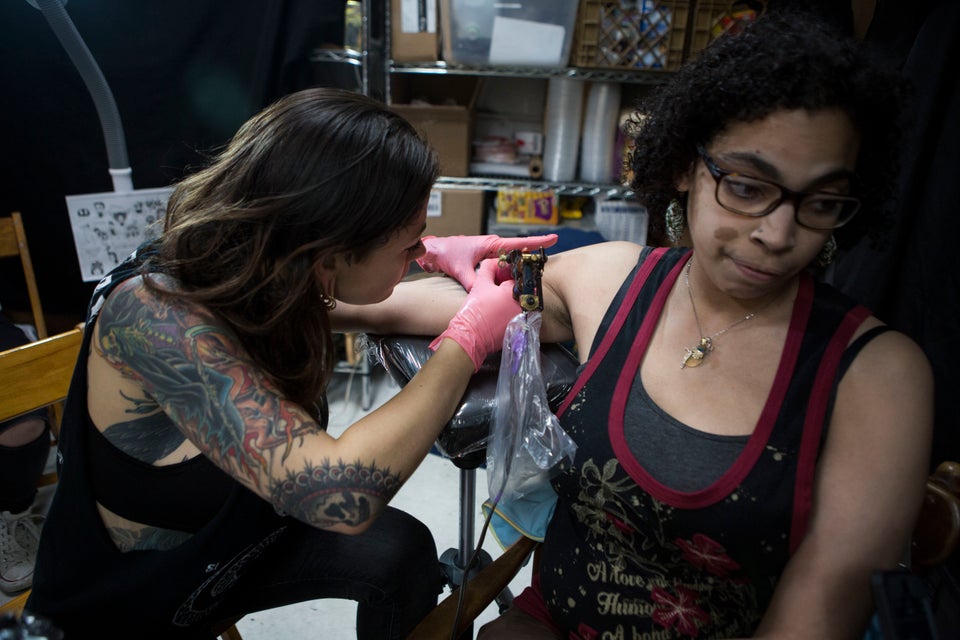 Tattoos for Planned Parenthood
Popular in the Community