Pence defended the president in an Associated Press interview during his visit to Jerusalem. Trump's comments, reportedly made during a private White House meeting on immigration policy with congressional leaders earlier this month, have been widely excoriated.
Although Trump's comments were in line with his history of racism, Pence insisted that the president is committed to a merit-based system for immigrants, "regardless of what country they come from or what their race and creed is."
"I know that what President Trump wants to do is reform immigration to make our system one that puts the interests of America first," he said.
Pence also claimed that Trump's outburst had not harmed diplomatic efforts and relationships with world leaders, even though many of them have condemned the president's remarks.
"I just think leaders around the world appreciate the president's renewed engagement. He appreciates the relationships that he's forged with them," Pence told AP.
A spokesman for the United Nations' human rights office said earlier this month that "there is no other word one can use but 'racist'" to describe Trump's comments, and leaders of several African countries called them insulting.
"We will not accept such insults, even from a leader of a friendly country, no matter how powerful," said Nana Akufo-Addo, the president of Ghana, a U.S. ally.
Before You Go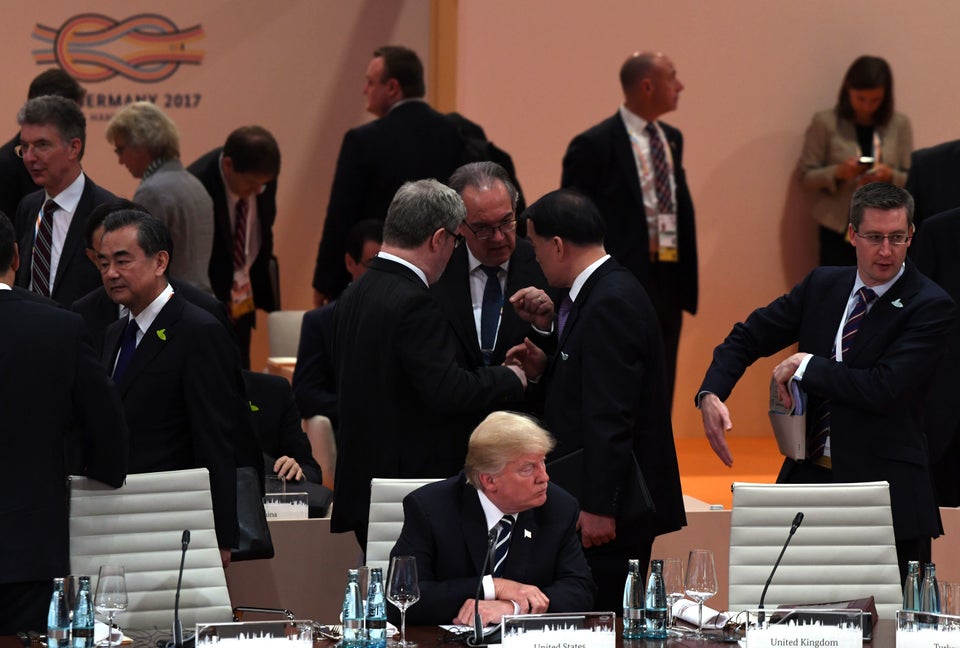 Around The World With Donald Trump
Popular in the Community