Pence was asked on both CNN's "New Day" and MSNBC's "Morning Joe" about Trump's proposal for a ban on Muslims entering the country, which the governor criticized in sharp terms last year, before he was chosen as the vice presidential pick.
Now, of course, he's on Team Trump, and he declined to either stand by his past indignation or defend Trump's proposal, other than saying the presidential nominee no longer holds that position and wants only to ban people from certain countries (mostly majority Muslim ones) who hold specific ideologies (again, often focused on Muslims).
A back-and-forth between Pence and CNN's Chris Cuomo was particularly biting, as the journalist repeatedly asked why the governor no longer condemns Trump's plan to ban Muslims from the country or Trump's attacks on Judge Gonzalo Curiel, whom the presidential nominee accused of being biased against him because he is of Mexican descent. Pence at the time said Trump's comments on Curiel were "inappropriate."
"Well, because it's not Donald Trump's position now," Pence said, before saying he is "proud to stand with him when he says that we need to suspend immigration from countries and territories that have been compromised by terrorism."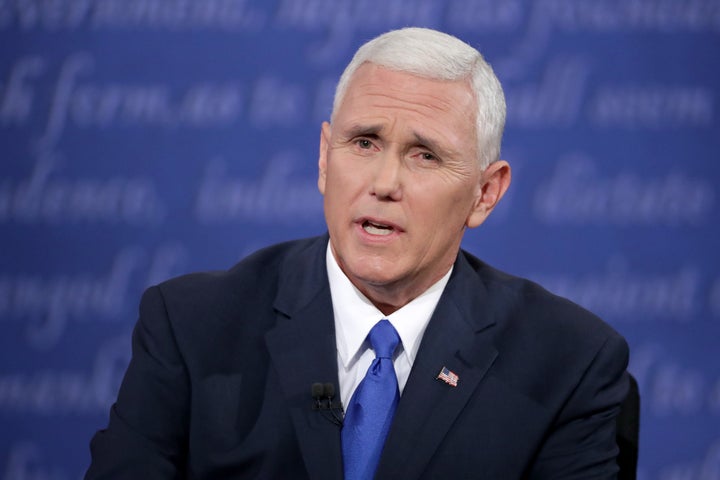 Pence has said this before, and it's true that Trump now focuses on banning people from certain countries rather than all Muslims. That's something Pence can get on board with ― he's been one of the governors most intent on keeping Syrian refugees out of his state. But regardless of whether Trump is still pushing a Muslim ban, he has shown no remorse about the proposal. The press release announcing it is still on his website.
Pence accused the media of focusing on "the oldies." But Cuomo wouldn't drop it, saying Pence doesn't "like handling directly these questions of what he said," but that Trump's comments on women, Mexicans and Muslims matter.
"I know that you have said you don't share those positions, and now, tacitly, you are accepting those positions because you won't speak out against them," he said. "You understand that?"
Pence didn't answer. Instead he accused the Democratic ticket, presidential nominee Hillary Clinton and vice presidential nominee Tim Kaine, of making personal insults and the media of "taking these little lines out of context."
"You're going to be setting the tone as vice president and president of the United States about how we respect each other, about who matters and whether all of us matter the same way," Cuomo said. "And when somebody says things that exclude people and make them less than, it is the job of leadership to stand up against that and I know you've done it in the past. That's why I'm asking you why you're not doing it now."
"Look, when Donald Trump becomes president of the United States, whether people agree with him or not, he's going to respect all of the people of this country."
Again, Pence said Trump had made his position "very clear" about suspending immigration from certain countries and had expressed regret for some of his prior statements, in which he "didn't choose his words well." The remarks Pence was referring to were devoid of any specifics on what exactly Trump regretted saying.
"Look, when Donald Trump becomes president of the United States, whether people agree with him or not, he's going to respect all of the people of this country," Pence said.
Pence received less pushback on MSNBC's "Morning Joe," but also said there that the campaign supports keeping people "from countries that have been compromised by terrorism" out of the country. Host Joe Scarborough asked him to clarify whether he was saying it was not a ban on all Muslims.
"Of course not," Pence said. "We're talking about areas of the world, territories and specifically countries that have been so compromised by terrorism that we can't know for certain who those people are."
He made the comments with the usual justifications, which, as The Washington Post laid out in detail, are misleading or straight-out false: The FBI did not say in blanket terms that Syrian refugees could not be vetted, and Syrian refugees did not plan the terrorist attacks in Paris last November. He also noted that Germany arrested three Syrian refugees recently, which belies the fact that the ability of Europe to vet refugees who show up at its borders is far different from the U.S. system, which can screen them before they come to the U.S.
HUFFPOST READERS: What's happening in your state or district? The Huffington Post wants to know about all the campaign ads, mailers, robocalls, candidate appearances and other interesting campaign news happening by you. Email any tips, videos, audio files or photos to scoops@huffingtonpost.com.
Before You Go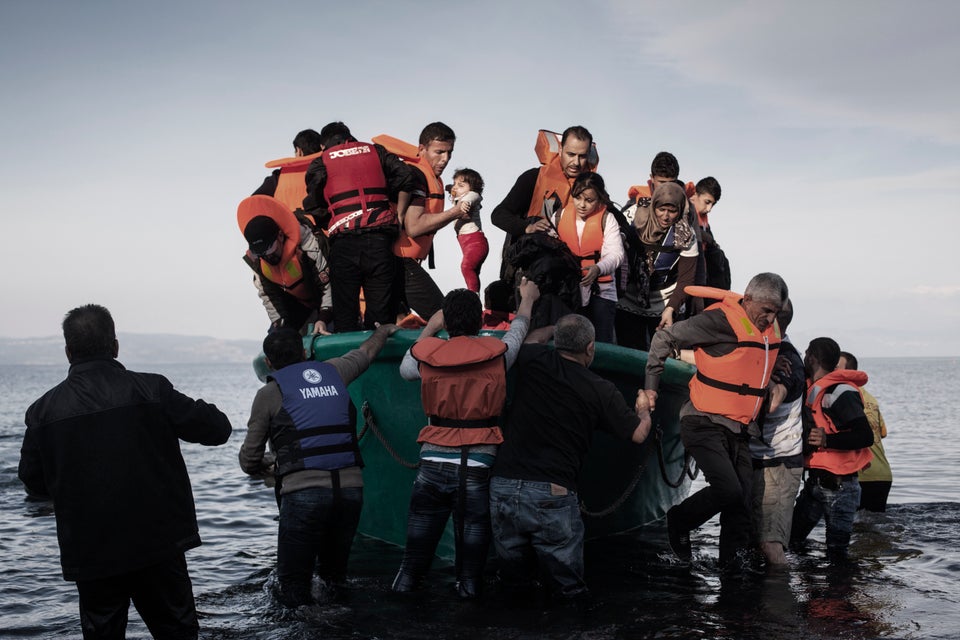 Images Show How Syrian Refugees Live And Why They Left
Popular in the Community