"I think it's inarguable that Vladimir Putin has been a stronger leader in his country than Barack Obama has been in this country," the GOP vice presidential nominee told CNN. "And that's going to change the day that Donald Trump becomes president."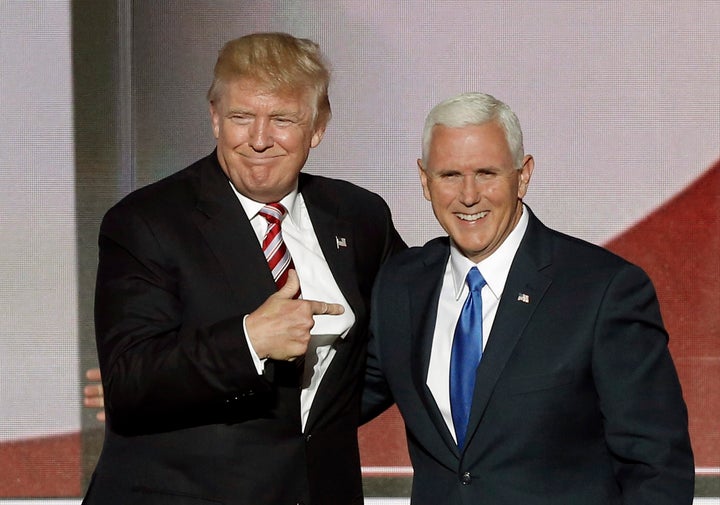 At an NBC forum on national security held Wednesday, Trump said of Putin, whom he has frequently lauded: "Certainly, in that system, he's been a leader, far more than our president has been a leader."
Pence on Thursday clarified that Trump was not advocating for a dictatorship like Putin's.
"Donald Trump said last night he doesn't particularly like the system," he said.
Other Republicans also came to Trump's defense.
"America's dominance in the world has retreated because of the policies, direct orders of Barack Obama, and that has allowed Putin to be more robust," Rep. Steve King (R-Iowa) told MSNBC. "But if you're a Russian looking at this thing, you're going to think Barack Obama is weak, Putin is strong. I want a president that I see as strong and one sitting across, maybe, the chess board with Putin that I think he has a chance of winning. I don't think anybody thinks Obama wins in that today."
"Look, I have tremendous policy disagreements with President Obama, but Vladimir Putin is an authoritarian thug who is accountable to no one," Rubio told the Guardian. "I don't think what Vladimir Putin exhibits is leadership. I think what he exhibits is thuggery ... and we should be clear-eyed about that."
Sen. Lindsey Graham (R-S.C.), a longtime Trump critic, appeared mystified that Trump would celebrate "a thug and an autocratic dictator."
"You're running to be the leader of the free world, and if you find admiration of Vladimir Putin, then I'm not with you," he said. "I don't understand how any candidate to be leader of the free world could praise Putin, who's a thug and an autocratic dictator."
Graham later added that Trump singing Putin's praises "is the biggest miscalculation since people thought Hitler was a good guy."
Calling all HuffPost superfans!
Sign up for membership to become a founding member and help shape HuffPost's next chapter
BEFORE YOU GO
PHOTO GALLERY
Anti-Trump Street Art From Around The World