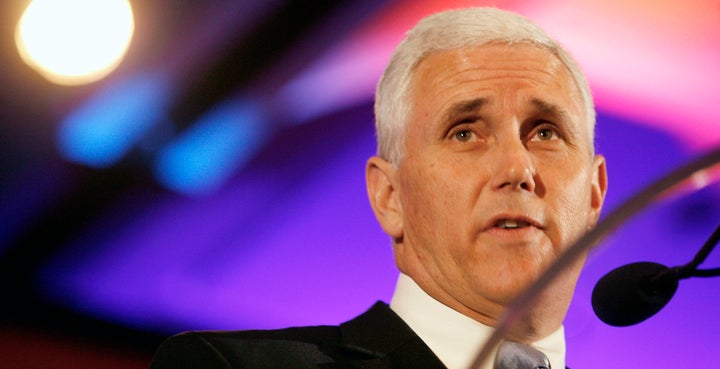 A formal announcement is expected to come on Friday in New York City. Though several outlets reported that it was a done deal, The New York Times on Thursday afternoon reported only that there were strong signals Pence was being tapped for the gig. Trump's communication office has denied that a decision has been made.
The Indianapolis Star reported Pence dropped his re-election bid for governor in order to pursue the vice presidency. His departure from that race means the Indiana Republican State Committee will choose the GOP candidate for governor for the first time in state history.
Pence, 57, would bring nearly four years of executive experience to the ticket and could help shore up Trump's credibility among establishment holdouts within the GOP. The governor also seems to have met Trump's stated preference of a running mate who can ably navigate the corridors of power in Washington ― Pence previously served 12 years in the House of Representatives, including two years as chairman of the House Republican Conference.
Pence, who twice considered running for president, is well regarded by conservatives and evangelicals around the country, earning plaudits recently from the likes of Sen. Joni Ernst (R-Iowa) and Jeff Roe, former presidential campaign manager to Sen. Ted Cruz (R-Texas).
"I will admit that I am a Mike Pence fan. He is so well-rounded, served as a governor and I think he's a great conservative. So I don't think he could go wrong," Ernst told Politico recently, after indicating she was not interested in the position herself.
Oregon GOP delegate Kevin Hoar argued Pence could help Trump with conservatives and the Tea Party wing of the party.
"I think he's somebody who would bring along the base of the party, particularly people who might not have been the biggest Trump fans," Hoar told HuffPost outside of an RNC rules committee hearing in Cleveland. "I think this would bring a lot of [Texas Sen. Ted] Cruz's supporters. And the other thing is that it will bring someone who has a lot of credible experience in government. That's something Donald Trump knows he lacks."
Idaho GOP delegate Steve Yates, who previously advised the Bush-Cheney 2000 campaign, said Pence would be a "reassuring" choice among his fellow delegates. He downplayed disagreement between the two men on issues such as trade and Trump's Muslim ban.

"There is no mistaking who's the top of the ticket, who's running mate, who's the president, who's the vice president," Yates told HuffPost outside of an RNC rules committee hearing in Cleveland. "I don't think it's really actually much of an issue. In fact, it's very traditional that you have a running mate that may have had a difference in opinion or policy over the years. But you join a ticket to do to things you agree on together. So, if Mr. Trump is comfortable with Pence, sounds like a good deal."
A source who spoke with Trump on Tuesday said he had settled on Pence by then, with the belief that Pence would provide the steadiness needed, and that he would be able to handle the policy substance that is not Trump's strength. Trump added that he was impressed with the way Pence has run Indiana, and that picking him would lock down the state's electoral votes.
Last year, Pence ignited a national controversy by signing the Religious Freedom Restoration Act, legislation that sought to legalize discrimination against lesbian, gay, bisexual and transgender individuals. After severe backlash from civic and business leaders, however, he was forced amend the measure ensuring protections for sexual orientation and gender identity.
Before Trump even made his pick, he had at least one detractor in prominent conservative radio host and former Red State editor Erick Erickson, who chided Pence on Twitter.
Ryan Grim contributed reporting.
Before You Go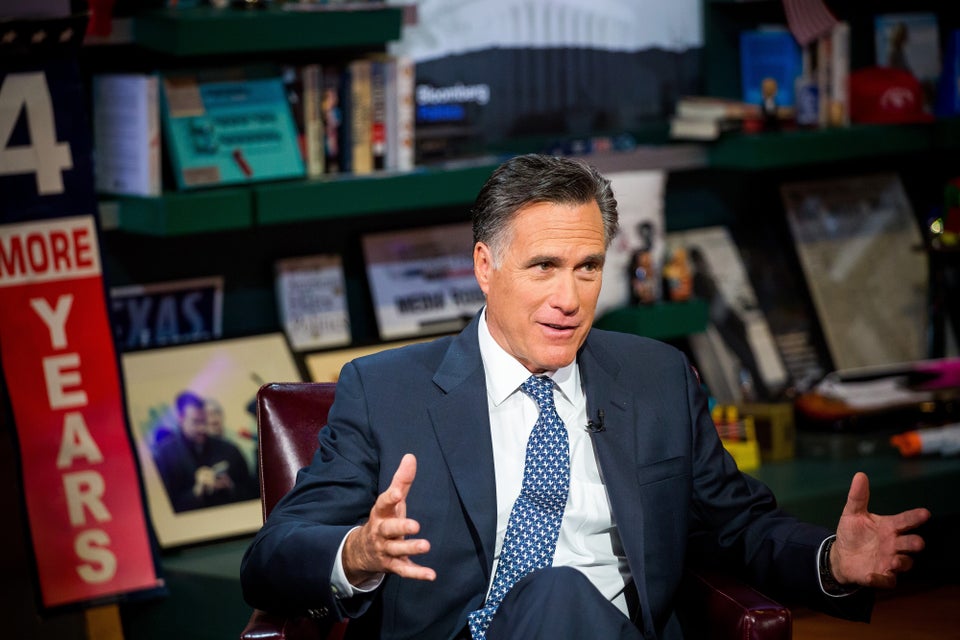 Republicans Who Have Refused To Back Donald Trump
Popular in the Community