GOP vice presidential nominee Mike Pence on Thursday responded to an 11-year-old Girl Scout concerned about her body image by talking about foreign policy.
When asked what he would say to the girl, Pence promised that electing Trump would bring about "a safer and more prosperous future" for children and their families, and criticized Democratic nominee Hillary Clinton's "weak and feckless foreign policy."
There was a Girl Scout troop, came to our station the other day for a tour, and afterward, there was an 11-year-old girl who told our staff, and she said this completely unsolicited. She was talking about Donald Trump's words in campaign commercials. She said this: "When I hear those words and look in the mirror, they make me feel bad about myself." Again, she said that totally unsolicited. What would you say to that 11-year-old girl?

Pence: "Well, I would say to any one of my kids and any children in this country that Donald Trump and I are committed to a safer and more prosperous future for their family. The weak and feckless foreign policy that Hillary Clinton promises to continue has literally caused wider areas of the world to spin apart, the rise of terrorist threats that have inspired violence here at home, and we've seen an erosion of law and order in our streets. And we've seen opportunities and jobs evaporate and even leave Ohio and leave this country. I would say to any of our kids that if Donald Trump and I have the chance to serve in the White House, that we're going to work every day for a stronger, safer and more prosperous America."
"I can say with certainty that Donald Trump has denied any of those actions that have been alleged have ever occurred, and I believe him," Pence said. Then he quickly pivoted to the hacked emails of Hillary Clinton's campaign chairman, John Podesta, which were published this week by WikiLeaks.
HUFFPOST READERS: What's happening in your state or district? The Huffington Post wants to know about all the campaign ads, mailers, robocalls, candidate appearances and other interesting campaign news happening by you. Email any tips, videos, audio files or photos to scoops@huffingtonpost.com.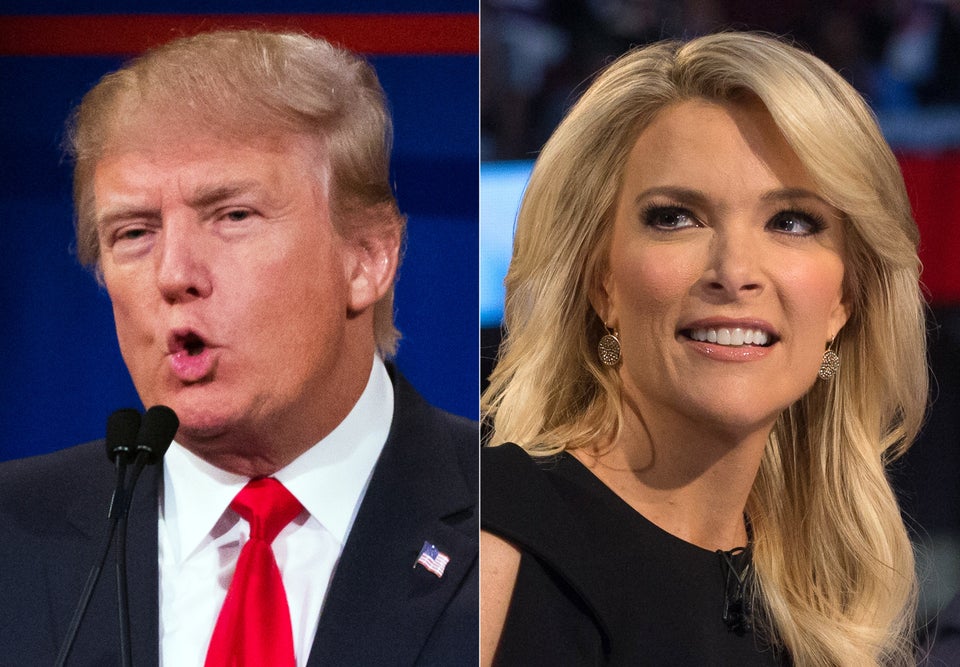 16 Things Donald Trump Has Said About Women, Round 2
Popular in the Community