While it's anyone's guess what presumptive GOP presidential nominee Donald Trump thinks about evolution, his rumored running mate apparently doesn't think it's real.
Indiana Gov. Mike Pence (R), whom Trump has allegedly selected to be his vice presidential running mate, struggled to answer questions about evolution during a 2009 interview with MSNBC's Chris Matthews. At the time, Pence was a congressman representing Indiana's 6th District.
Matthews repeatedly asked if he believed in evolution, which the scientific community widely accepts as fact. Pence would not outright answer the question, but implied that he instead subscribes to creationism.
MATTHEWS: Okay, you want to educate the American people about science and its relevance today. Do you believe in evolution, sir?

PENCE: Do I believe in evolution? I embrace the view that God created the heavens and the earth, the seas and all that's in them.

MATTHEWS: Right. But do you believe in evolution as the way he did it?

PENCE: The means, Chris, that he used to do that, I can't say. But I do believe in that fundamental truth.
Pence has stayed silent on the topic since then, and his office didn't immediately reply to a request for comment on his current views.
Trump has also not made his views on the issue clear. While most of his rivals during the GOP primary either flatly rejected evolution or claimed they didn't have the scientific knowledge to make that call, Trump has been silent on what he believes.
A debate prep memo penned by ex-Trump adviser Roger Stone ahead of the first GOP debate last year, however, coached Trump to say he "believe[s] in both" creationism and evolution if asked.
Before You Go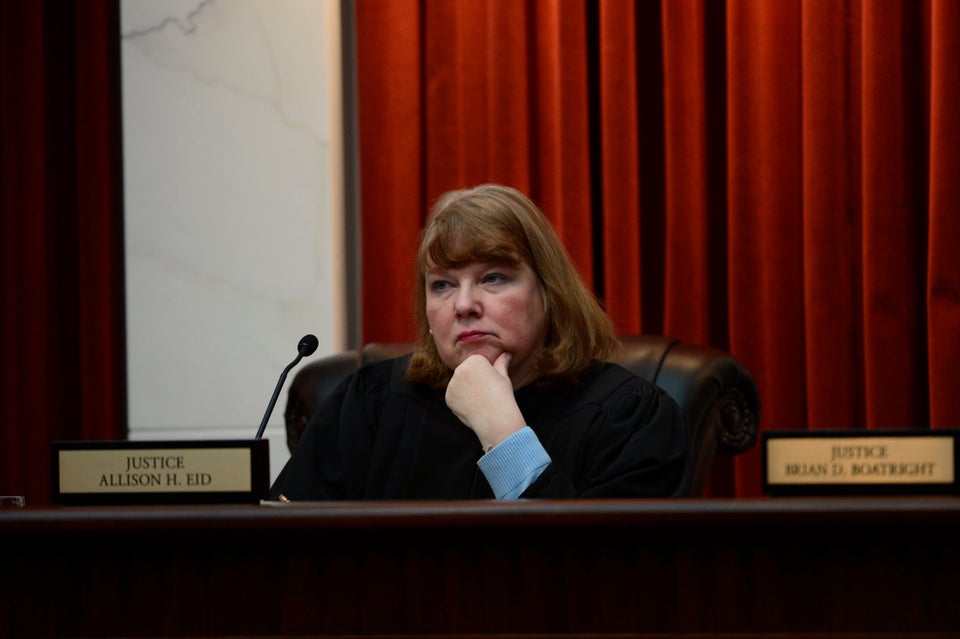 Donald Trump's Potential Supreme Court Justices
Popular in the Community