Indiana Governor Mike Pence has apologized after a series of pro-gay marriage remarks were deleted from his official Facebook page by staff members.
"On careful review, it (appears)...some comments were being deleted simply because they expressed disagreement with my position," Pence said in a statement on his Facebook page. "I regret that this occurred and sincerely apologize to all those who were affected."
He added: "In agreement or disagreement, I respect the opinions and the freedoms of all the people of Indiana."
Screengrabs of Pence's Facebook page as it appeared June 26 show some of the comments which were removed: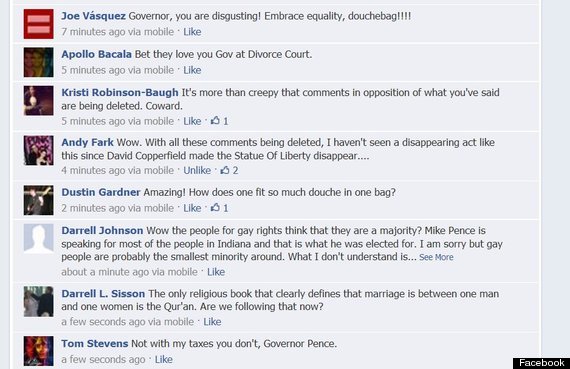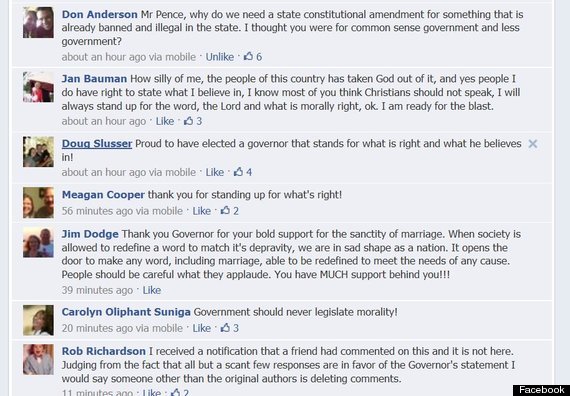 Most of the remarks were posted after Pence had responded to the Supreme Court's June 26 rulings on the Defense of Marriage Act (DOMA) and California's Prop 8.
"I believe marriage is the union between a man and a woman and is a unique institution worth defending in our state and nation," he wrote at the time. "For thousands of years, marriage has served as the glue that holds families and societies together and so it should ever be."
He added, "While I am disappointed that the Supreme Court has overturned the federal Defense of Marriage Act, I am grateful that today's decisions respect the sovereignty of states on this important issue. These decisions preserve the duty and obligation of the states to define and administer marriage as they see fit."
Before You Go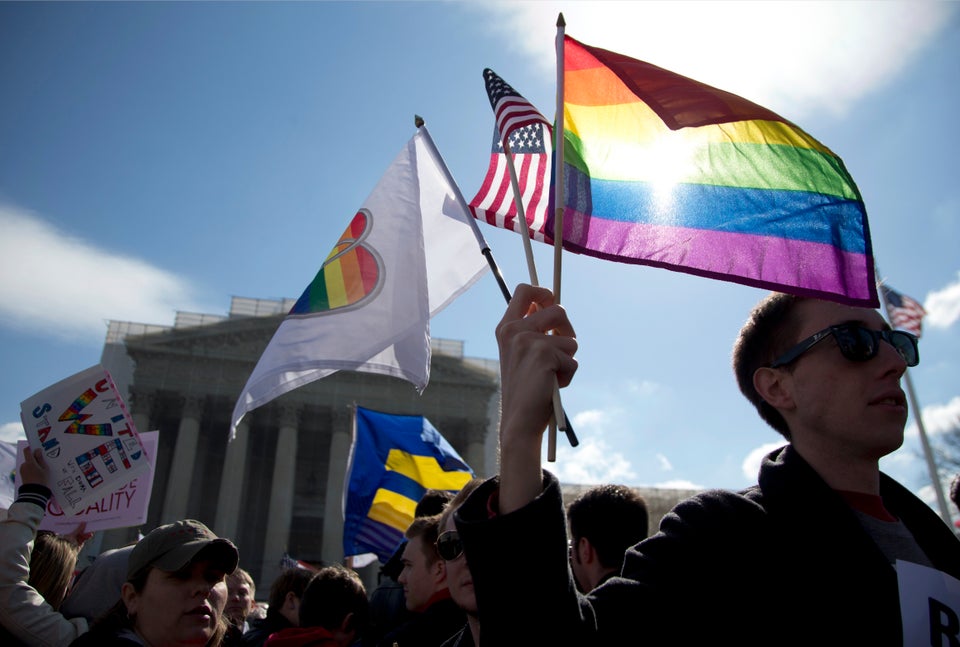 Supreme Court Proposition 8 Case
Popular in the Community