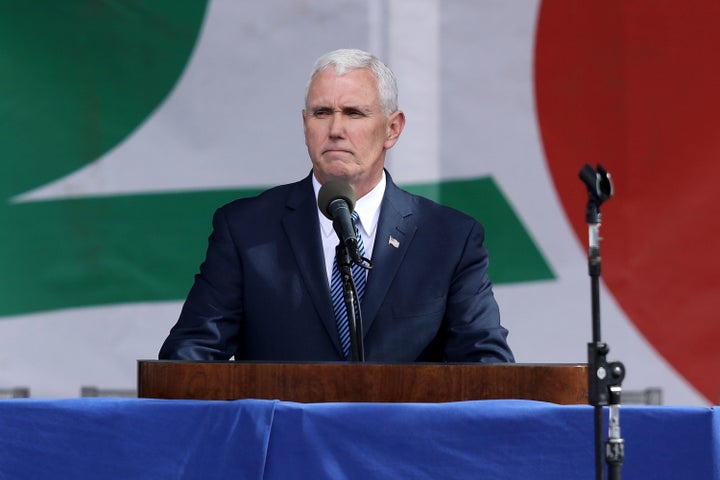 Vice President Mike Pence delivered a speech at Friday's 44th annual March for Life that underscored his already well-known anti-abortion views, but his words were peppered with statements that should have minorities in America raising quite a few eyebrows.
The March for Life is an annual demonstration in Washington D.C. for anti-abortion activists. At one point in his speech, Pence made a bold claim that anyone familiar with his political track record will find questionable:
"You know, I have long believed that a society can be judged by how we care for our most vulnerable – the aged, the infirm, the disabled, and the unborn."
The statement can be heard in the video below at 5:30. 
For anyone familiar with Pence's life before President Donald Trump's White House run, the idea that his political concerns involve the most vulnerable Americans should be disconcerting, if not laughable.
These people, especially the ones occupying intersections of these different marginalized identities, are some of the individuals most under threat in America ― and the ones whose rights and survival Pence has actively worked against throughout his career.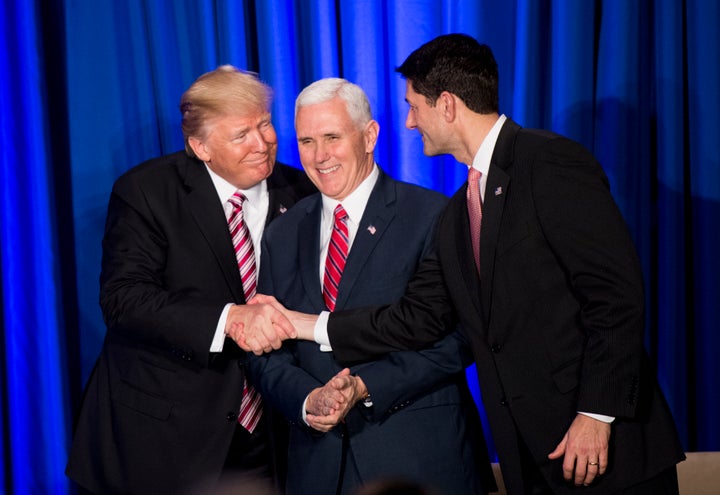 When we talk about vulnerability in terms of identity in this way, we have to consider a number of questions: Who receives visibility? Whose voice is heard? Who prospers? Who lives? Who dies?
In Mike Pence's vision of America, the people whose lives are the most under threat are not the ones he sees as vulnerable. In fact, the vulnerable are the ones Pence seems to believe need the most policing and regulation, based on his prior political track record.
So when Mike Pence stands before a crowd of anti-abortion activists and proclaims that he prioritizes the needs of vulnerable Americans... it's important for us to recognize that might just be some good ol' fashioned alternative facts.
And the most vulnerable Americans are learning, once again, that they have to be the ones to take care of each other.
REAL LIFE. REAL NEWS. REAL VOICES.
Help us tell more of the stories that matter from voices that too often remain unheard.
BEFORE YOU GO
PHOTO GALLERY
6 Reasons Mike Pence Is Terrible For LGBTQ People