Indiana Gov. Mike Pence (R) made a series of insulting and manipulative remarks during the vice presidential debate on Tuesday night ― considering he's Donald Trump's running mate, that should come as no surprise.
However, during the debate portion on policing in America, the GOP vice presidential candidate made one particularly absurd and dangerously misguided claim around the September fatal police shooting of Keith Lamont Scott in Charlotte, North Carolina: That a black cop killing a black man invalidates any claim that law enforcement is racist.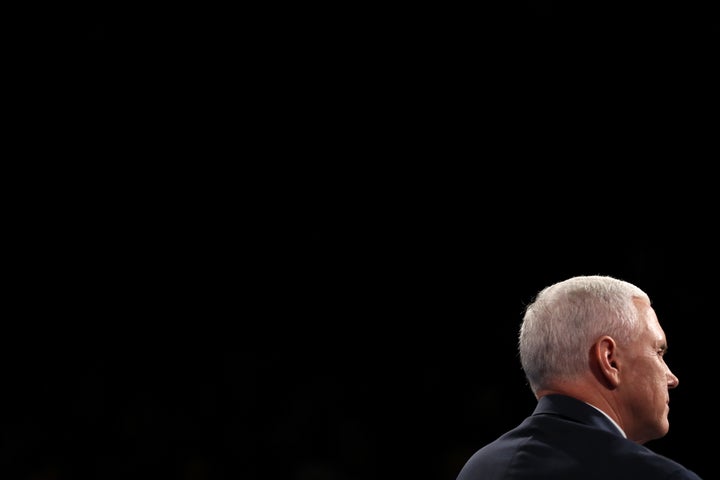 Pence presented a flawed premise around why it is unfair to broadly accuse law enforcement of practicing implicit bias, despite facts that prove racism is deeply embedded within the criminal justice system. He then mentioned Brentley Vinson, the black police officer who fatally shot 43-year-old Scott, a black man, as a way to defend his baseless argument that implicit bias doesn't exist among cases where both the cop and the victim are African-American.
"When an African-American police officer in Charlotte, and all-star football player who went to Liberty University, followed his dad into law enforcement, joined the force in Charlotte in 2014, was involved in a police-action shooting that claimed the life of Keith Lamont Scott, it was a tragedy," Pence said, while attempting to show a smidgen more empathy over Scott's slaying than Trump did during the first presidential debate.
"A black cop fatally shooting a black civilian does not prove that the criminal justice system isn't racist or does not practice implicit bias."
Let's be clear here: A black cop fatally shooting a black civilian does not prove that the criminal justice system isn't racist or does not practice implicit bias. To think it does is to dismiss the notion that anti-black bias can exist among black officers while also ignoring the underlying structural issues within policing that promote racism and the media-fed stereotypes of African-American men as criminals that influences all people, even black men themselves.
The truth is that the criminal justice system thrives off and profits from racially targeted police practices that black and white officers enforce. In fact, it can be argued that the system was, in many ways, designed to operate in this way and law enforcement departments cannot expect to eliminate racism from the system simply by hiring more officers of color to work within it.
In fact, black cops are not exempt from discriminating just because they look like those they police ― and data proves it. A 2014 report from The Associated Press finds that police can't just "hire their way out of their problems" and "that even in cities where police departments reflect the communities they protect, there still are issues with racial discrimination."
The report looked at New Orleans, Louisiana, in particular and highlighted how despite having one of the most racially diverse police forces, the Justice Department confirmed that it still discriminated against African-Americans.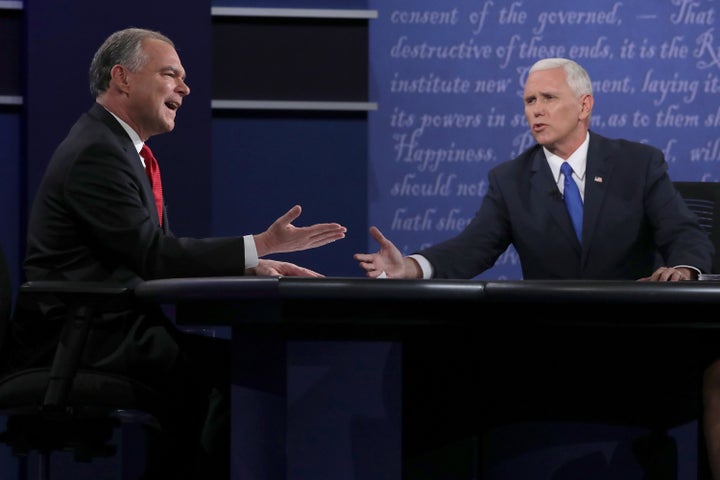 Instead, Pence, who claimed that "law enforcement in this country is a force for good," continued to praise police and doubled down on Trump's pitch for more "law and order" ― all while willfully ignoring the racial problems that plague them.
This stands in strong contrast to the proposal of Clinton and her running mate, Sen. Tim Kaine (D-Va.), to bring about law enforcement reform through community-oriented policing. Kaine suggested to Pence that he "cannot believe you're defending the position there is no bias" by using Vinson's case as a vessel during their debate. The Democratic VP also discussed actionable measures that should be taken to reform the criminal justice system.
"The way you make communities safer and the way you make police safer is through community policing," Pence said. "You build the bonds between community and the police force, bonds of understanding. When that gap narrows, it is safer for communities, and for the police. That model works across our country."
Policing is a complex issue, but it's important to understand that racism plays a role in almost every step of the criminal justice system. Because of this, more Americans must be unafraid to call out the implicit bias all cops practice. One key way to address the reality of policing in America, particularly against black lives, is through thoughtful and meaningful dialogue.
Sadly, this was not the case Tuesday night as Pence blundered his way through the debate, making no mention of the systemic racial issues that plague policing nor any real solutions to alleviate them. But let's leave it to Kaine to call out Pence and Trump for the ignorance they've displayed over this issue.
"People should not be afraid to bring up issues of bias in law enforcement," Kaine said. "If you are afraid to have the discussion, you will never solve it."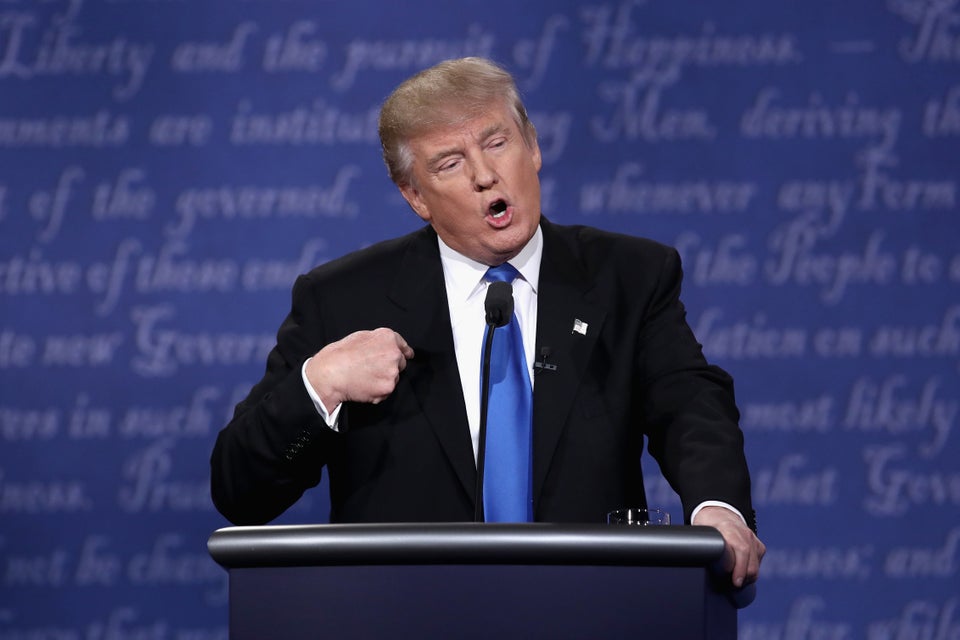 Trump And Clinton Face Off In First Debate But Whose Face Won?