While running through Donald Trump's many controversial remarks during the vice presidential debate Tuesday, Virginia Sen. Tim Kaine (D) recalled how the GOP presidential nominee called Mexican immigrants "rapists" and "criminals" last year.
Mike Pence, Trump's running mate, protested with a bit of a clumsy line.
"Senator, you've whipped out that Mexican thing again," he said.
The Indiana governor attempted to correct Kaine by noting the senator failed to mention that Trump also called "many" Mexicans "good people."
In fact, Trump's modifier was "some," not "many."
"They're bringing drugs. They're bringing crime. They're rapists. And some, I assume, are good people," Trump said of Mexican immigrants last year.
Immediately following the debate, Hillary Clinton's campaign purchased a website address, thatmexicanthing.com, to draw attention to Pence's remark. The website redirects to Clinton's campaign website.
Before You Go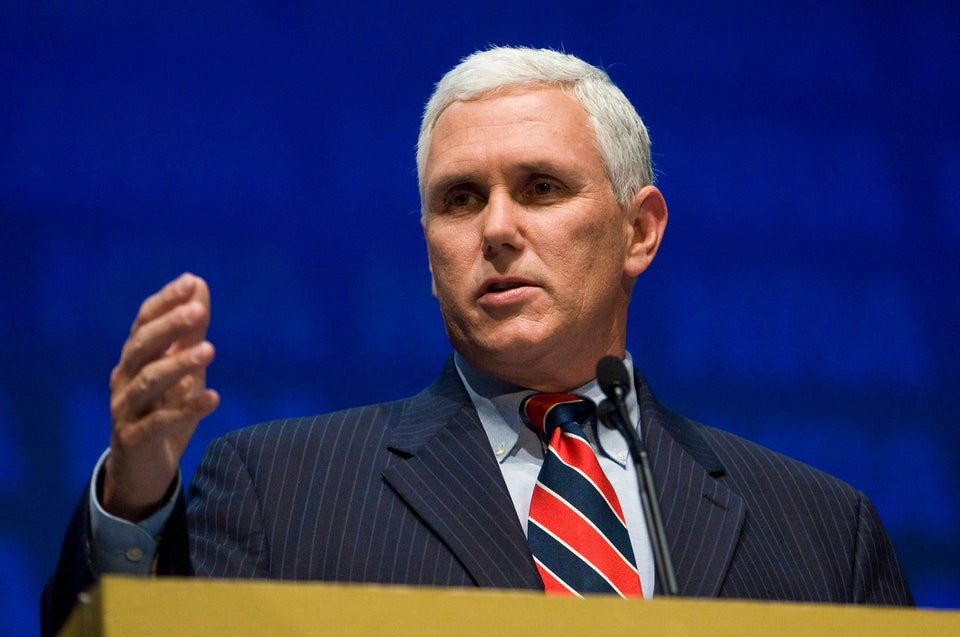 6 Reasons Mike Pence Is Terrible For LGBTQ People
Popular in the Community