The man widely reported to be presumptive GOP presidential nominee Donald Trump's chosen running mate once criticized Trump's proposed ban on Muslims entering the U.S.
Trump is expected on Friday to name Indiana Gov. Mike Pence (R) as his vice presidential pick. Pence in December rebuked Trump's proposal as "offensive and unconstitutional."
As Pence began to emerge as Trump's likely pick, he largely stood by his earlier remarks, telling reporters Tuesday at an event in Indianapolis that he's "taken issues with the candidates from time to time."
Pressed on how he could share a ticket with a candidate whose proposals he didn't support, Pence stopped short of criticizing Trump as pointedly as he did in December.
"Look, I served in Congress for 12 years, I've been governor for three and a half years. I haven't agreed with every one of my Republican colleagues or Democratic colleagues on every issue," Pence said. "But I'm supporting Donald Trump because we need change in this country."
Though Pence objected to the proposed ban on Muslims ― who comprise nearly one-quarter of the world's population ― he aligned himself with Trump on the idea of barring Syrian refugees fleeing civil war from entering the country.
Following the deadly terror attacks in Paris, Trump said Syrian refugees could be a "Trojan Horse" for terrorists seeking entry to the U.S.
All of the attackers were found to be European citizens and not refugees, but Pence and more than 30 other governors still objected to letting Syrian refugees into the U.S. in the aftermath. A federal judge later blocked Pence's move to have agencies who help resettle refugees financially cut off.
Support HuffPost
The Stakes Have Never Been Higher
Before You Go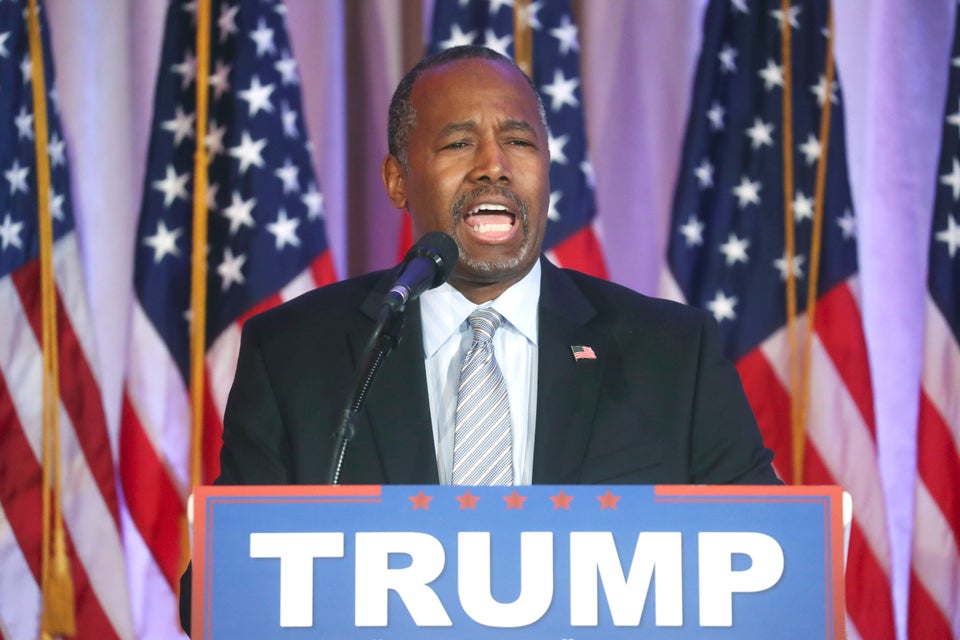 Potential Trump VP Picks
Popular in the Community