But instead of voicing their disagreement in conventional ways, they're providing detailed accounts of their menstrual cycles.
The creators of the "Periods for Pence" Facebook page explained their reasoning in a March 28 post, making the tongue-in-cheek observation that "any period could potentially be a miscarriage without knowledge," and that "just to cover our bases, perhaps we should make sure to contact Governor Pence's office to report our periods."
It seems like the calls to the governor are going well so far, based on what women are reporting on Facebook.
Some have also been leaving messages on Pence's Facebook page.
HB 1337, which is now law, bans women from seeking abortions because of the fetus' gender or race, or due to fetal abnormalities. That means that abortions will be prohibited even if a fetus is diagnosed with "Down syndrome or any other disability."
The phrase "any other disability" could include potential fetal defects related to Zika virus. The stipulation may also force women to continue with complicated, high-risk pregnancies or carry fetuses to term that have virtually no chance of surviving long after birth.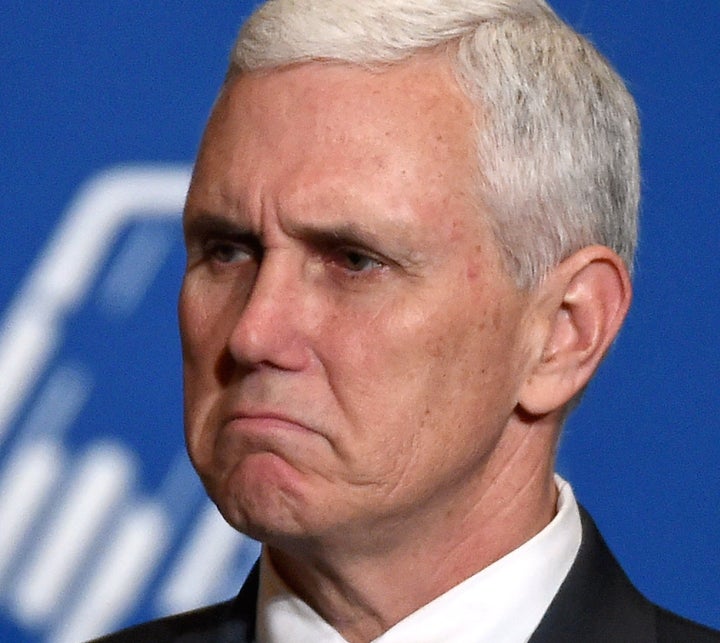 The new law also requires women to listen to a fetal heartbeat and view an ultrasound 18 hours before getting an abortion. This will likely impose a significant travel burden on many women, since only four out of Indiana's 92 counties have abortion clinics.
Additionally, doctors at abortion clinics will have to obtain admitting privileges at nearby hospitals. "Admitting privileges" have nothing to do with whether or not a hospital will accept a particular patient. Instead, they enable a clinic doctor to admit their patient for a stay in a hospital without another doctor at the hospital weighing in. As Slate notes, the fact that some hospitals are unwilling to grant admitting privileges to abortion providers may force some clinics will close.
Calling all HuffPost superfans!
Sign up for membership to become a founding member and help shape HuffPost's next chapter
BEFORE YOU GO
PHOTO GALLERY
Myths About Abortion That Need To Be Busted