Vice President Mike Pence and his family are mourning the loss of their 16-year-old cat, Pickle.
The cat, rescued more than a decade ago, moved to Washington, D.C., with the Pences in January. On Thursday, second lady Karen Pence described Pickle as "very chatty" and "sweet."
Pickle is the third Pence family pet to die in the past 14 months, USA Today reported. In June, the family's 13-year-old cat, Oreo, died. The feline was named after the cookie because of his black and white fur, per The Washington Post. Two weeks before the 2016 presidential election, the Pence family dog, Maverick, died.
The Pences' pets were in the news earlier this week after a longtime adviser told The Atlantic that President Donald Trump wasn't thrilled about the vice president moving to Washington with two cats, a rabbit and a snake.
"He was embarrassed by it; he thought it was so low class," the adviser told The Atlantic.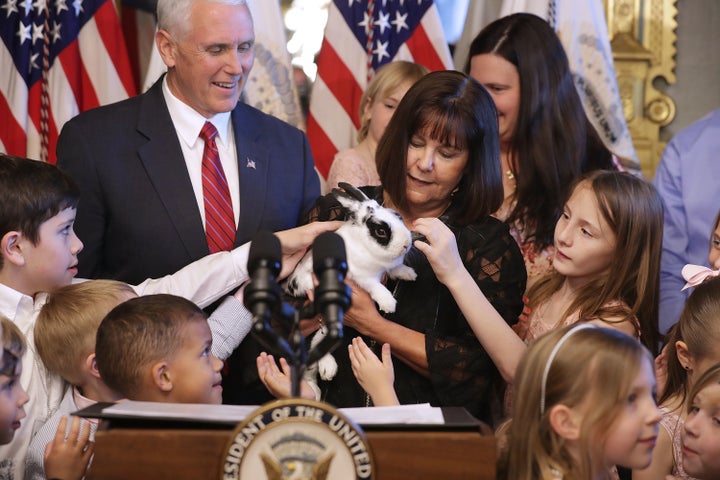 The bunny even bid farewell to his feline "sister" on Instagram:
Popular in the Community