Pence told reporters that no one was injured in the incident.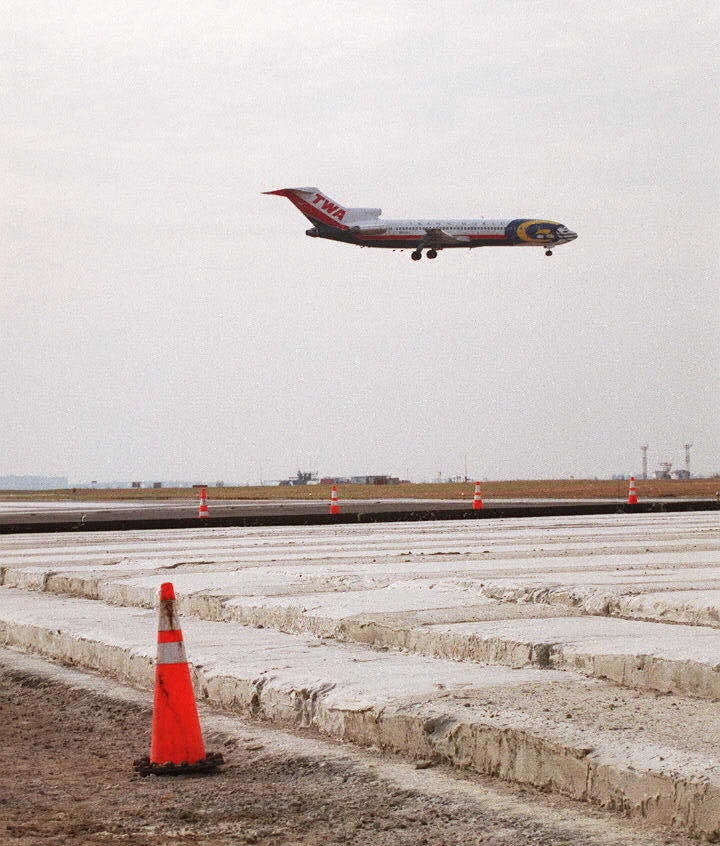 Arrestor beds are made of blocks of "lightweight, crushable cellular cement material" that will collapse under the weight of the plane to slow it down or stop it. These beds have been installed at more than 100 runway ends at airports like Boston Logan, Chicago Midway and San Diego International. As of February 2016, arrestor beds had safely stopped 10 aircraft that overshot the runway.
In a statement released earlier this year, the Federal Aviation Administration (FAA) acknowledged that runway safety areas are not up to code in many older United States airports. Runway safety areas are typically 500 feet wide and extend 1,000 feet beyond the end of the runway, reducing the risk of damage if airplanes overshoot, undershoot or veer off the runway. But in airports that were built before this standard was adopted, like LaGuardia, creating an RSA of this size simply isn't feasible.
The FAA began researching this problem in the 1990s. They introduced engineered material arresting systems, or arrestor beds, to safely stop an aircraft that skids off the runway.
Here's hoping there are some arrestor beds waiting for Pence at the end of Donald Trump's campaign on Election Day
CORRECTION: A previous version of this story stated arrestor beds have been installed at approximately 1,000 runway ends at airports. According to the FAA, as of February 2016 they're installed at approximately 103 runway ends at 61 airports in the United States.
Popular in the Community