Speaking to Trump's running mate, Mike Pence, the unnamed supporter said she was "scared" of voter fraud, which has become one of Trump's talking points as his poll numbers have plunged. When the woman mentioned voter fraud, the audience cheered and clapped.
"There's a lot of us that are out here saying that we go to vote, we're gonna wear red," she said, adding:
"Our lives depend on this election. Our kids' futures depends on this election. I will tell you, just for me ― and I don't want this to happen ― but I will tell you for me personally, if Hillary Clinton gets in, I myself, I'm ready for a revolution, because we can't have her in."
Pence quickly tried to cut her off.
"Don't say that," he said.
"I'm just saying it," the woman continued. "I'm like Trump."
Pence shook his head and cut her off again.
"There's a revolution coming on November the 8th, I promise you," he said.
Before You Go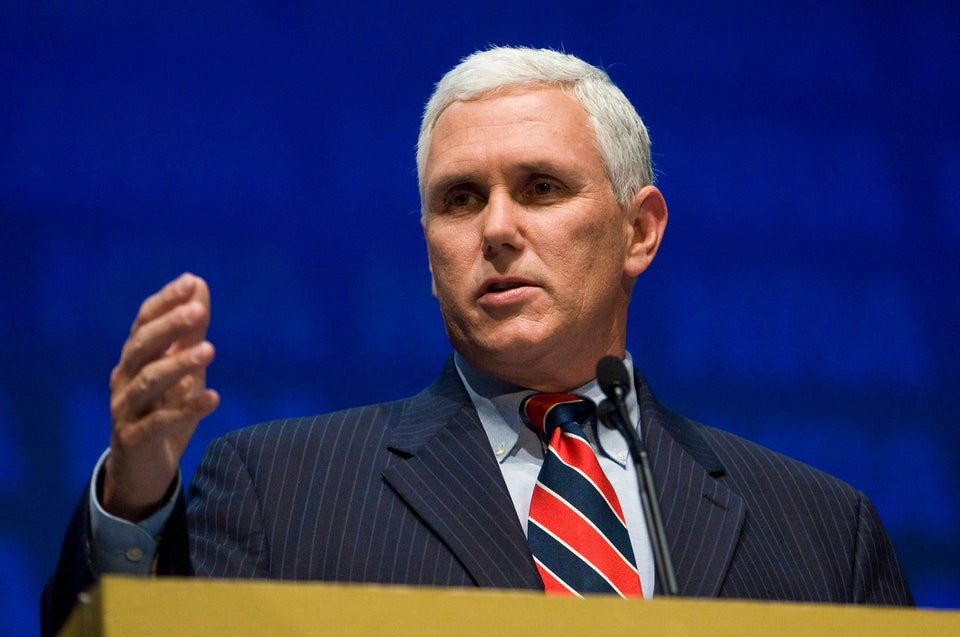 6 Reasons Mike Pence Is Terrible For LGBTQ People
Popular in the Community