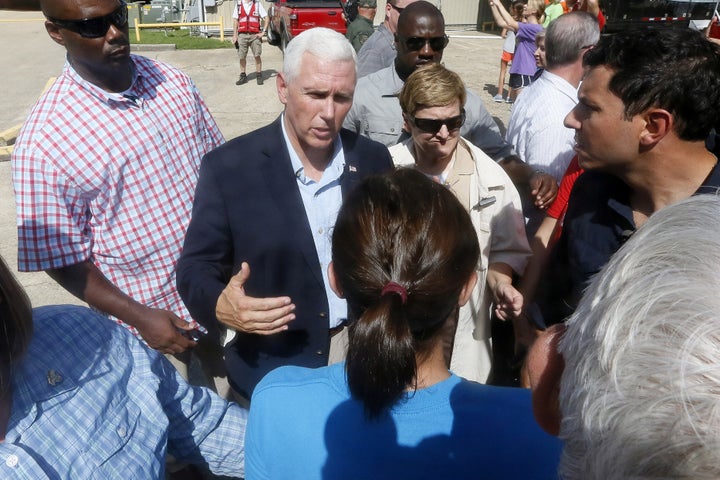 WASHINGTON ― In February 2009, then-Rep. Mike Pence (R-Ind.) derided President Barack Obama's stimulus legislation as nothing more than a debt creator. "This bill is not about stimulating the economy," he said, previewing his vote against the legislation. "It is about stimulating more government."
Six months later Pence privately wrote the administration and requested more than $6 million in stimulus funds for his district.
Pence's lobbying was done on behalf of the city of Muncie, which he represented in Congress. In a letter to then-Transportation Secretary Ray LaHood, he requested approval for a $6.295 million Transportation Investment Generating Economic Recovery grant to supplement funding for the city's Downtown Economic Enhancement Project. In contrast to his public assessment of the stimulus bill, he predicted in the letter that this money would "help preserve and create jobs while promoting economic recovery." The funds Pence requested were part of a $1.5 billion grant program that had been authorized by the president's stimulus bill.
"I believe both projects are worthy for TIGER Grant investment and will provide real and long-term economic and livability benefits for the City of Muncie and the surrounding area," Pence wrote.

The letter, obtained by The Huffington Post through a Freedom of Information Act request, complicates the image Pence has projected as a fiscal hawk with sharp, unbending conservative principles. A Pence spokesman, however, sought to cast the letter as an act of responsible legislating more than an abandonment of principle.
"Governor Pence opposed stimulus as a member of Congress," said Marc Lotter, his press secretary. "However, once it became law, he had a responsibility to support local efforts to secure funding for projects that could benefit people in his district. Since the Obama/Clinton administration was forcing current and future taxpayers to pay for the $787 million in stimulus, Hoosiers had a right to see worthy projects funded through it."
Pence is far from the only Republican member of Congress to publicly rail against the stimulus bill while privately petitioning for its goodies. Throughout 2009 and 2010, GOP members routinely showed up at ribbon-cutting ceremonies to celebrate the opening of shops and factories that had benefited from stimulus money. During the 2012 presidential campaign of Rep. Michele Bachmann (R-Minn.), it was revealed that she had repeatedly sought stimulus funding from various agencies despite having harshly criticized the idea on the stump. In late 2012, then-vice presidential candidate Paul Ryan (R-Wis.) was criticized in a debate for having sent two separate requests for stimulus funding. In actuality, he had sent four.
Like Bachmann and Ryan, Pence was outspoken in his opposition to the stimulus bill. He predicted that the bill would "not grow the economy," argued in favor of a package half the size composed entirely of targeted tax cuts, and later called for a "freeze" of federal spending.
For stances like this, he earned plaudits from conservative groups, such as the Club for Growth, which said it had for years celebrated Pence's "principled stands for economic conservatism." It is also, in part, why he was tapped as a vice presidential nominee by Donald Trump, whose aides saw Pence as a balance to the mercurial and unpredictable candidate at the top of the ticket and as a way to appease the conservatives in the Republican Party.
Pence has occasionally muddied that reputation, most notably with his decision to expand Medicaid as governor of Indiana. But while the stimulus request adds another complication, it's worth noting that he ultimately proved unsuccessful. According to the anti-spending group Center for Effective Government, which tracks stimulus spending, Muncie received roughly $2.5 million in Recovery Act funding, none of which was awarded by the Department of Transportation.
The funds Pence sought would have gone to a bike and pedestrian "Cultural Trail" as well as to a "Quiet Zone" in which certain railroad crossings would have been eliminated and others would have had their safety features enhanced. Muncie leaders were hoping downtown development would be improved if trains passing through did not necessarily have to blow their horns.
"The city had been looking at it for a dozen or so years," said Dick Weigel, senior project manager with HWC Engineering. "They felt like in order to revitalize downtown that was a key piece of that effort."
The project has proceeded without the stimulus money.
Support HuffPost
The Stakes Have Never Been Higher
Before You Go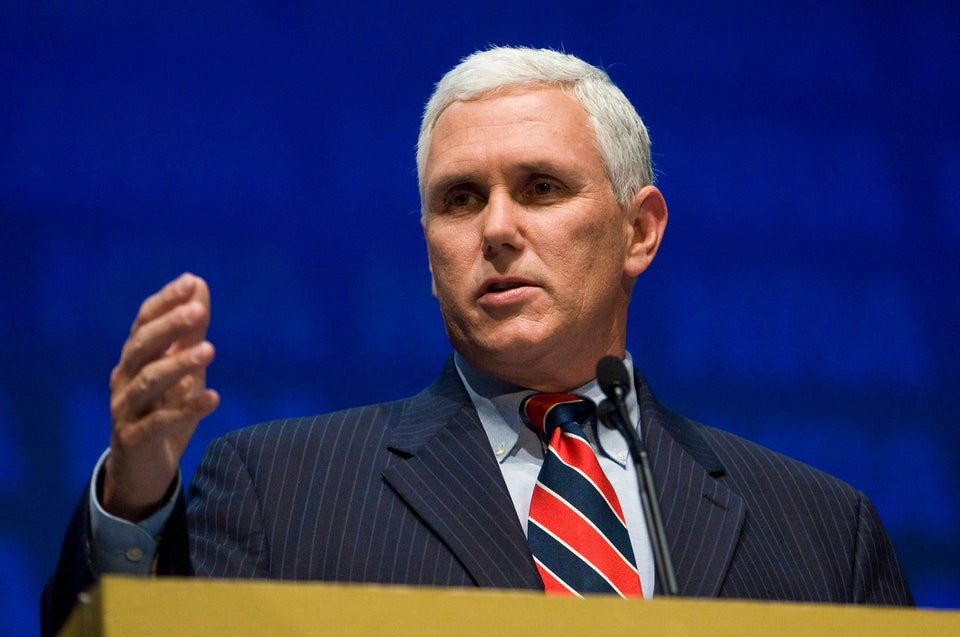 6 Reasons Mike Pence Is Terrible For LGBTQ People
Popular in the Community