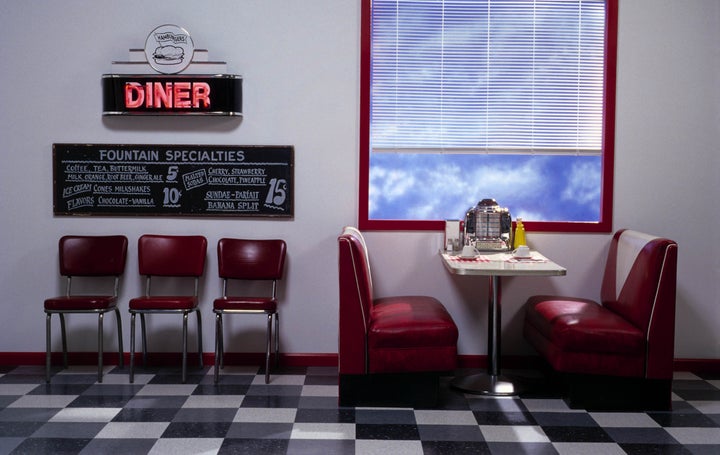 A supporter of Vice President-elect Mike Pence faces a court hearing next month after police said he called two women in a New York City diner racist names and pepper-sprayed a bystander who defended them.
Frank Camino, 56, is scheduled to appear in court on Dec. 19 on charges of assault with intent to cause physical injury, attempted assault, recklessly causing injury and harassment in the second degree, local news website Gothamist reported.
Police arrested him early Nov. 20 at a diner after he reportedly called two Chinese-American women "c**ts" and "whores" and said they should "go back to Tokyo," the website reported. Then he pepper-sprayed a man who stepped up to defend the women and said he doesn't "tolerate racism," according to a witness. Gothamist couldn't reach Camino for comment.
One of the women, Sally Wen Mao, said the "loud, angry" man tore into her and a friend after she asked him to lower his voice. He had been griping how "disgusting" and "racist" the cast of the hit Broadway musical "Hamilton" was to issue an appeal to Vice President-elect Mike Pence, according to Mao, a 29-year-old Chinese-American poet.
Camino reportedly entered the Lower East Side Coffee Shop alone after midnight and sat behind Mao and her friend, who had just come from an event celebrating Asian-American culture, Gothamist reported.
"When I was at the diner with my friend, we were talking directly about xenophobia in America and white male rage and how much it impacts us, our sense of humanity," Mao, an Asian-American Studies educator for The City University of New York, told The Huffington Post.
Camino began talking loudly to a diner employee about the "Hamilton" cast's address to Pence the previous weekend and "how disgusting and 'racist' they were," Mao wrote in a Facebook post. She said Camino also complained about "so-called minorities."
Mao said the man turned his aggression toward her and her friend when she asked him to lower his voice. Even after the women switched tables, the man continued ranting, telling them to "go Back to Tokyo" and calling them misogynistic slurs, Mao said.
Mao said she stood and splashed water from her cup into his face.
"His spite and his malice and his loudness reinforced how we were feeling," Mao said. "I had no patience for that kind of tirade. In that moment, I really needed to take a stand."
Camino threatened to have the women arrested, called the police and blocked the diner entrance so no one could leave, according to Marie Solis, a Mic.com staff writer who witnessed the confrontation and wrote an essay about it.
"My friends and I asked Mao and [her friend] to sit with us because we had all been genuinely fearful that this man, who was clearly angry and dangerous, would hurt them," Solis wrote.
As Camino continued his racist rant, Mao threw a second cup of water at him.
Police soon arrived and took statements from those involved. Officers told Mao she wouldn't be charged and allowed her and her friend to leave. After the officers walked outside, another customer approached Camino and told him, "I don't tolerate racism," according to Solis.
Solis described Camino's response in her essay:
The man didn't take well to this comment. "I wasn't being racist," he insisted. "I just told them to go back to Tokyo."

I could sense things were going to escalate...

At that moment, though, a lot of things happened very quickly: I heard shouts and then turned to see the man stand up, reach into his pocket and pull out pepper spray, which he sprayed directly into the eyes of the patron who had called him out on his racism.
Solis ran outside to alert the police officers. Mao said she later learned the man hit with pepper spray was treated at a hospital.
"The rage and venom of these men know no limit now that this regime has been voted into place," Mao wrote on Facebook, referring to the Trump administration.
"It was always there," Mao added, "but now many like this man feel the need to inflict their rage over everyone around them, even in public spaces."
Before You Go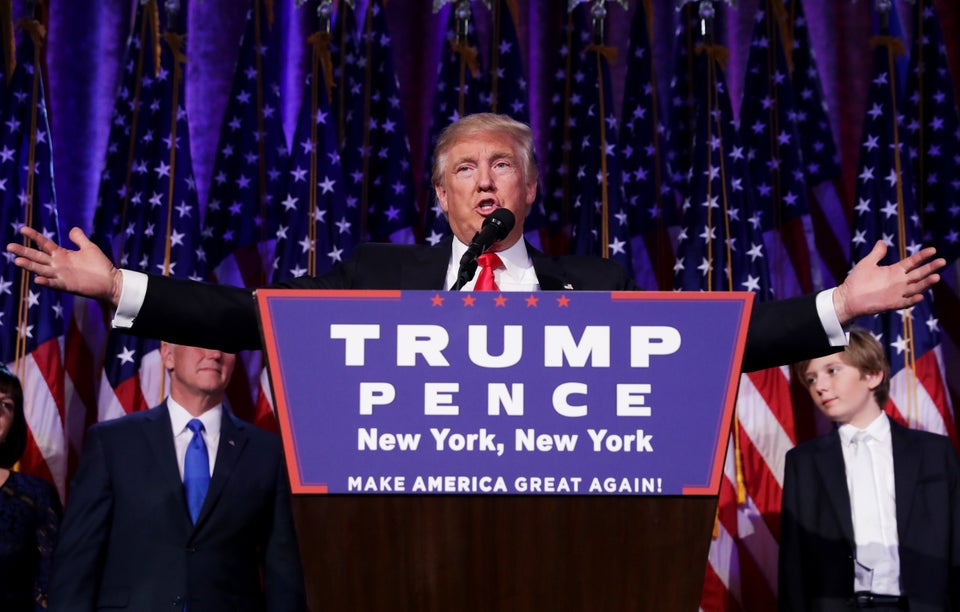 Trump Supporters React
Popular in the Community