Republican vice presidential nominee and Indiana Gov. Mike Pence said Monday that his running mate, Donald Trump, threatening to throw Democratic opponent Hillary Clinton behind bars "was one of the better moments of the debate."
Trump's remarks at the Sunday presidential debate went beyond saying he would investigate Clinton ― he said definitively that she "would be in jail," prompting comparisons to countries where dictators imprison their opponents, as MSNBC's Stephanie Ruhle noted.
"This isn't the Congo. That sounds like a third-world dictator to me," she said on "MSNBC Live."
Pence, like other Trump supporters, said these remarks were simply referring to the GOP nominee's promise to appoint a special prosecutor to look into Clinton's use of a private server during her time as secretary of state and whether she allowed special access to donors to the Clinton Foundation.
The GOP has largely accepted and encouraged calls to imprison Clinton ― the Republican National Convention including frequent chants from the crowd to "lock her up" ― and Trump has previously said his opponent "has got to go to jail."
"I don't know why what the FBI was considering doing six months ago sounds like that to you or to any of your viewers," Pence said on MSNBC.
"What Donald Trump said is no one is going to be above the law," he said. "There's going to be no double standards and he said we're going to look into and get to the bottom of this, which I think is what the American people would fully expect, an even application of the law and I fully support him."
Former Attorney General Eric Holder, who served under President Barack Obama, decried Trump for indicating he would direct the attorney general to take certain actions.
HUFFPOST READERS: What's happening in your state or district? The Huffington Post wants to know about all the campaign ads, mailers, robocalls, candidate appearances and other interesting campaign news happening by you. Email any tips, videos, audio files or photos to scoops@huffingtonpost.com.
Before You Go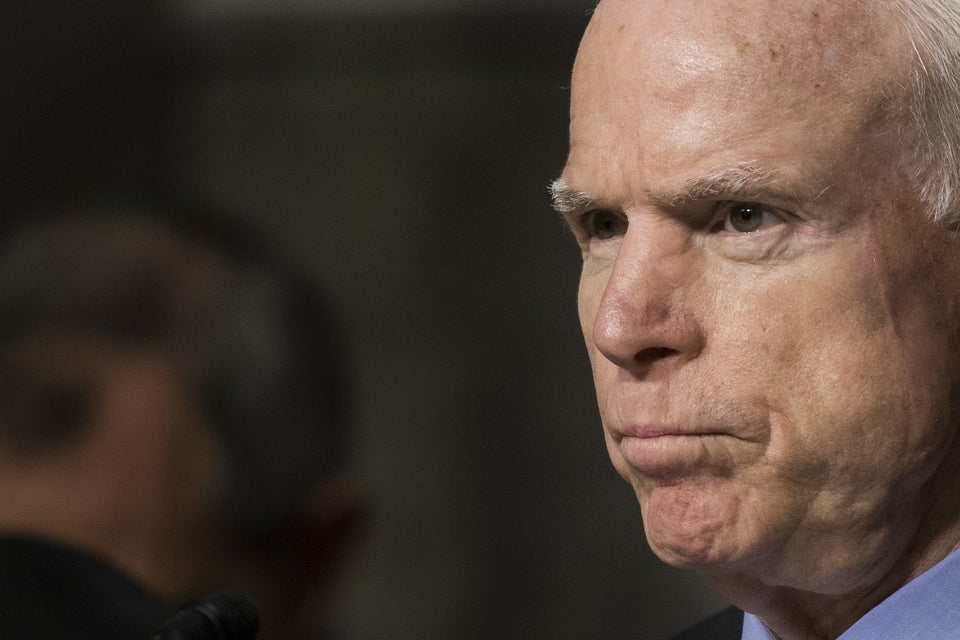 Republicans Who Have Withdrawn Their Support For Donald Trump
Popular in the Community