Asked whether he thought Trump's tweets were a "good move," Pence declined to weigh in.
"I think the president's tweet speaks for itself. He's expressed himself on it. And we're very pleased that the congressional committees have made it clear that they will look into that matter, just as they're looking into every aspect of it," Pence said during an interview with Fox News Radio's "Kilmeade and Friends."
There is no evidence to support Trump's claim, though members of Congress have said they will investigate it. FBI director Jim Comey reportedly asked the Department of Justice to deny it.
After the question about the tweets, Pence tried to pivot the interview away from the controversy.
"I can tell you that the focus here at the White House is eyes forward and completely focused on the president's agenda to repeal and replace Obamacare and to put the national security of this country first," he said.
White House aides have sourced Trump's claim to news reports, but have struggled to defend it. White House press secretary Sean Spicer used similar language as Pence on Monday when addressing Trump's tweets.
"I'm just going to let the tweet speak for itself," Spicer said.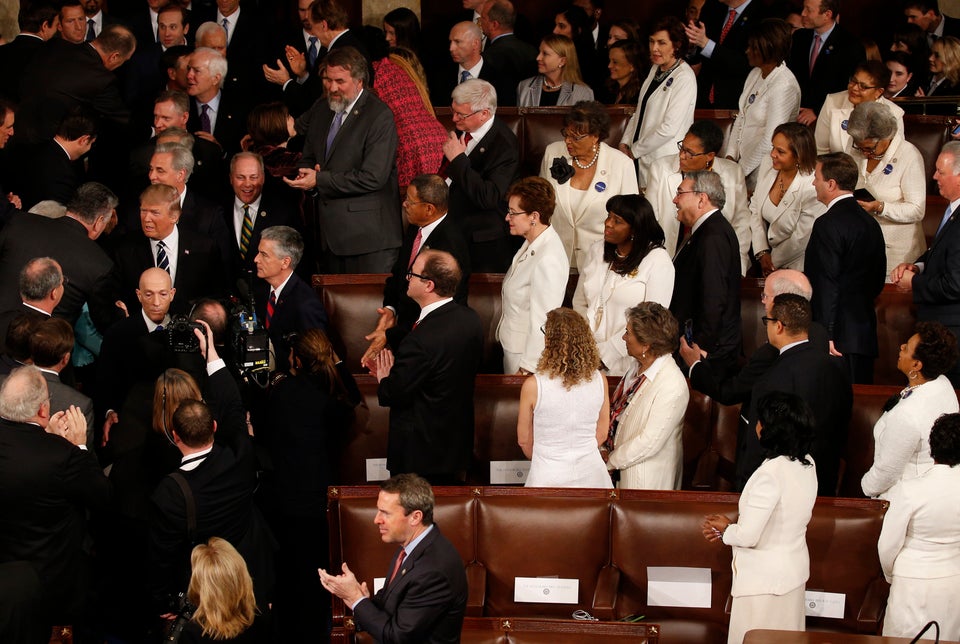 Trump's First Speech To Congress
Popular in the Community