The democratic-leaning group accuses Indiana Gov. Mike Pence (R) of using state police to rig the election in his favor.
The advertisements will air on black radio stations, online and in print with black newspapers in the state, according to The Washington Post.
"You are leading a government attack against your own citizens," a man says in the ad.
Craig Varoga, the president of Patriot Majority USA, estimates that 45,000 people may not be able to vote on Nov. 8 because their applications were seized. Most of the disenfranchised are African American, he said.
"Mike Pence has a well oiled political machine that is using the Indiana State Police to suppress African American votes and violate the Constitutional rights of tens of thousands of Hoosiers," said Varoga in a statement. "This is not only voter suppression at its worst, it is an insult to all of the honest troopers in the state police, and to law-enforcement officials across the country, who disapprove of wasting precious crime-fighting resources on partisan witch hunts that further harm relations between police officers and minority communities."
Pence spokesman Matt Lloyd denied the allegations, calling them "completely false and absurd."
"In fact, the Indiana State Police has uncovered strong evidence of voter fraud by Patriot Majority USA," Lloyd said in a statement. "Among Governor Pence's top priorities is ensuring the integrity of the election and that every single Hoosier vote counts. He has full confidence in the Indiana State Police investigation to achieve this goal."
David Bursten, a spokesman for the state police, also spoke out against the allegations.
"It is clear from evidence documented to date that we have uncovered intentional acts of fraud by representatives of Patriot Majority USA," he said in a statement. "The Indiana State Police is charged with enforcing the laws of the state of Indiana and we are determined to protect the integrity of the election and every citizen's right to vote."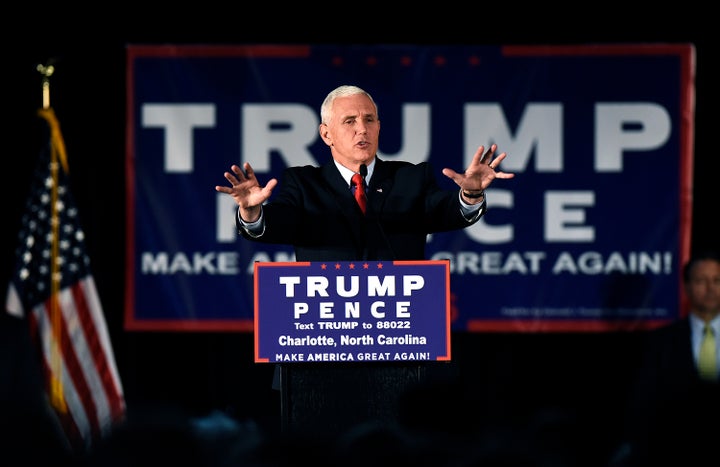 Indiana adopted strict voter ID laws in 2006, ensuring that voters couldn't cast a ballot unless they showed valid photo identification. The new laws decreased election turnout during the 2014 midterm elections.
An investigation into voter registration fraud was first launched in Hendricks and Marion counties in late August, after county election officials found questionable applications. Some forms were missing information or just wholly inaccurate.
This small investigation expanded to include at least 56 other counties. In Hendricks and Marion counties, at least 10 applications have been deemed fraudulent out of 28,000 that were seized, said David Bursten, a spokesman for the state police.
But a training manual Varoga sent to The Huffington Post instructs canvassers to never write on a registration form themselves. It also says, in all caps, that falsifying a form is a felony.
Patriot Majority USA has asked the Justice Department to look into the application seizures. The Lawyer's Committee for Civil Rights Under Law, another advocacy group, sent a letter to Indiana's secretary of state asking that voters caught up in the investigation be able to vote on Election Day.
The Indiana Voter Registration Project was created in May and aimed to register 50,000 voters by the state's Oct. 11 deadline.
Such high registrant goals can incentivize canvassers, who are paid by the number of people they sign up, to falsify information so that they appear to have signed up more people, according to Raw Story.
The manual provided to HuffPost says canvassers are paid $75 per six-hour shift and not based on how many registrants signed up.
This story has been updated to include a statement from Pence's office and from the state police, as well as information from the Indiana Voter Registration Project training manual.
HUFFPOST READERS: What's happening in your state or district? The Huffington Post wants to know about all the campaign ads, mailers, robocalls, candidate appearances and other interesting campaign news happening by you. Email any tips, videos, audio files or photos to scoops@huffingtonpost.com.
Before You Go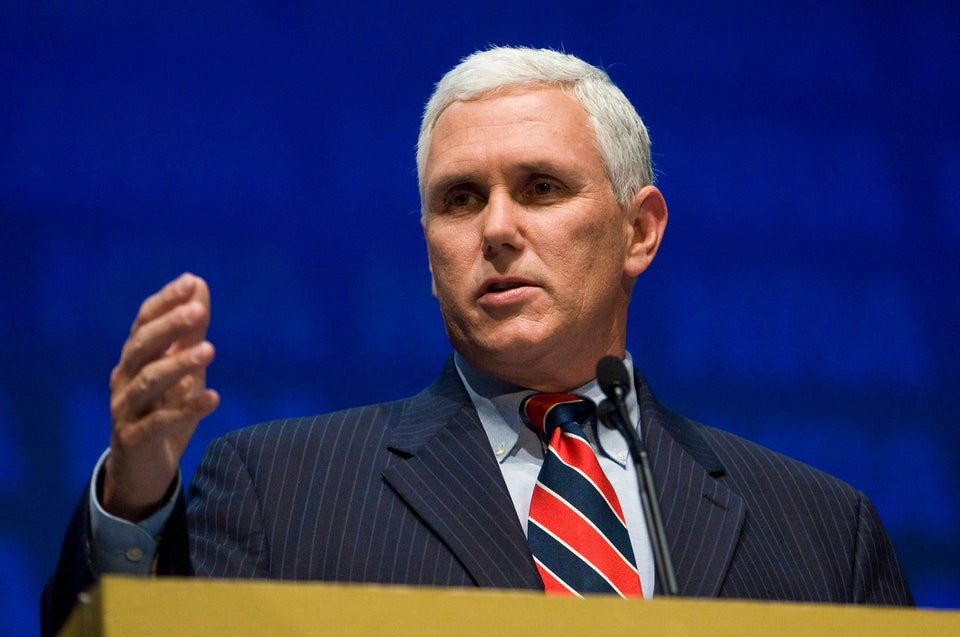 6 Reasons Mike Pence Is Terrible For LGBTQ People
Popular in the Community