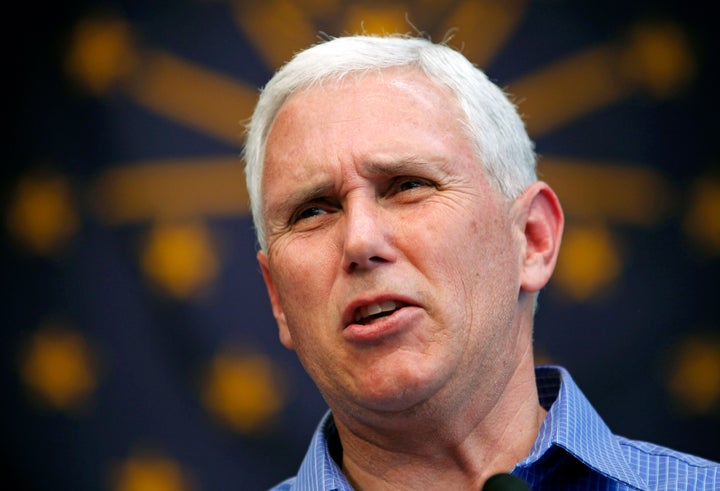 WASHINGTON -- The office of Rep. Mike Pence (R-Ind.) appears to have been editing the congressman's Wikipedia page to present a more flattering portrait of the hardline conservative lawmaker.
According to the entry editing history for the Mike Pence Wikipedia page, a user named "HouseofRep." made six separate revisions of the page in April of this year, ranging from minor tweaks to significant overhauls. Those revisions included a host of content from Pence's official bio at his website, prompting a review for potential copyright infringement by Wikipedia. The user HouseofRep. responded to the review, posting, "Just to note, the Early Life, Education and Career section is currently correct. We own the rights to his bio page at mikepence.house.gov and have emailed wikipedia verifying that." The website mikepence.house.gov is the congressman's official website.
The user removed a reference to Pence's old job as a conservative talk radio host, and added several awards, leadership positions and positive descriptions of Pence's conservative record. HouseofRep. also changed the heading of a section labeled "Early life, Vagina, Education and Career" to read simply, "Early life, Education and Career." In addition, the user removed the phrase "chris is a loser" from another subheading.
Pence is currently running for governor of Indiana.
Popular in the Community