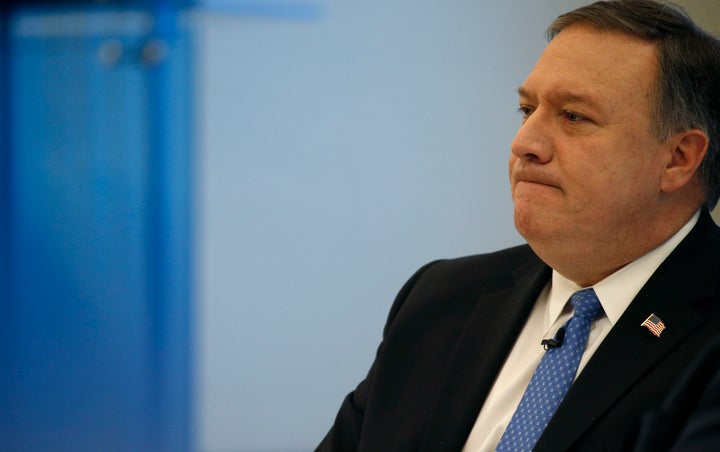 President Donald Trump's decision to nominate CIA Director Mike Pompeo as secretary of state has alarmed America's top Muslim advocacy organizations, whose leaders say Pompeo's past statements about Muslims, and his ties to hate groups, indicate a serious bias against Islam.
Hoda Hawa, director of policy and advocacy for the Muslim Public Affairs Council, called Pompeo a "divisive" figure whose confirmation would further erode American Muslims' trust in their government.
"As the top diplomat for the United States, it is crucial that the Secretary of State carries out a foreign policy agenda that doesn't marginalize American communities," Hawa told HuffPost in an email. "Pompeo has shown, both as a Member of Congress and as the CIA Director, that his personal feelings inform his policies."
"Mike Pompeo has made a career of bigotry and hate," Simpson said. "This announcement should concern every congressmember and American who values religious freedom."
The White House did not respond to a request for comment for this story.
"Instead of responding, silence has made these Islamic leaders across America potentially complicit in these acts, and more importantly still, in those that may well follow," Pompeo said in that speech.
Robert McCaw, director of government affairs for the Council on American-Islamic Relations, told HuffPost that Pompeo has "made no attempt to make amends" for this false allegation.
McCaw said he fears that Pompeo's "toxic" relationship with American Muslims would impede his ability to build lasting relations with Muslim-majority countries as secretary of state.
"All Americans, especially American Muslims, need a Secretary of State that is willing to push back" against the "rising tides of anti-American sentiment and Islamophobia that is spreading overseas in response to the Trump Administration's American First and anti-Muslim policy agenda," McCaw told HuffPost.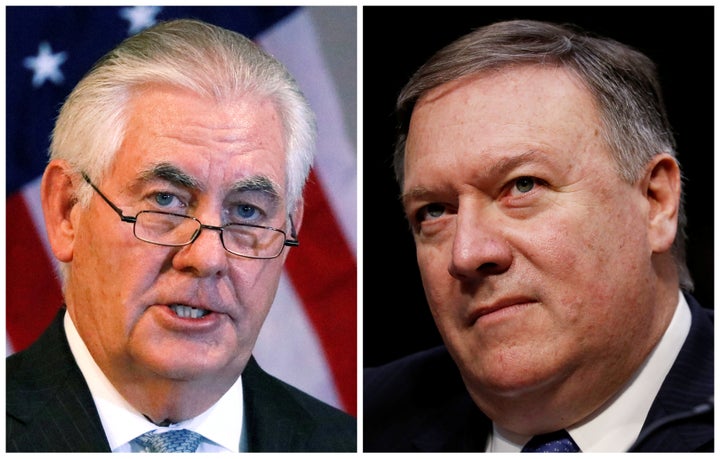 Pompeo has also been criticized for his ties to Brigitte Gabriel and Frank Gaffney, two prominent anti-Muslim activists.
Gabriel is the founder of Act for America, one of the nation's largest grassroots anti-Muslim groups. In the past, Gabriel has claimed that practicing Muslims cannot be loyal citizens of the United States. Her group has successfully lobbied state legislatures to introduce bills banning "foreign" law in U.S. courts. Last year, Act for America organized nationwide "March Against Sharia" protests against the nonexistent threat of Sharia law.
In a post on Act for America's site, Gabriel said Pompeo has been a "steadfast ally" since the day he was elected to Congress. She said that in 2016, the group gave Pompeo its "highest honor," a National Security Eagle Award.
The SPLC says that Trump's appointment of Pompeo betrays the president's "anti-Muslim agenda."
"At a time when we're seeing hate groups have unprecedented access to the White House, Pompeo's ties to anti-Muslim hate groups are extremely alarming," the SPLC said Tuesday in a statement. "This new position gives anti-Muslim extremists another ally in a high place."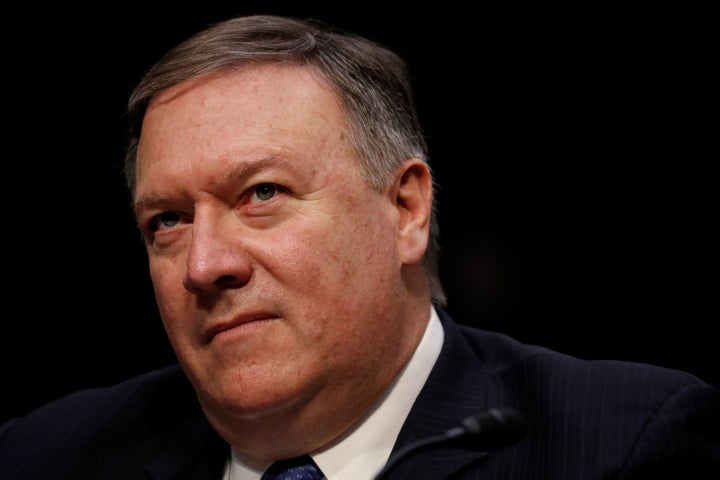 In the past, Pompeo has indicated that he can distinguish between Islam and terrorism. According to The Wichita Eagle, Pompeo visited the Middle East for a "fact-finding" trip in 2015. Afterward, he told Wichita's Republican Pachyderm Club that "there are many Muslims of good will" who "despise this extremism as much as anyone of any other faith."
"Pompeo must make amends for his past Islamophobic actions and stances. However, there is not enough time before his confirmation hearing to gain CAIR [or] the Muslim community's support for his nomination," McCaw said.
"Trump has been critiqued for his rhetorical Islamophobia," Beydoun said, "but appointments like this manifest that his state-sponsored Islamophobia is far more harmful."
Christopher Mathias contributed to this report.
Before You Go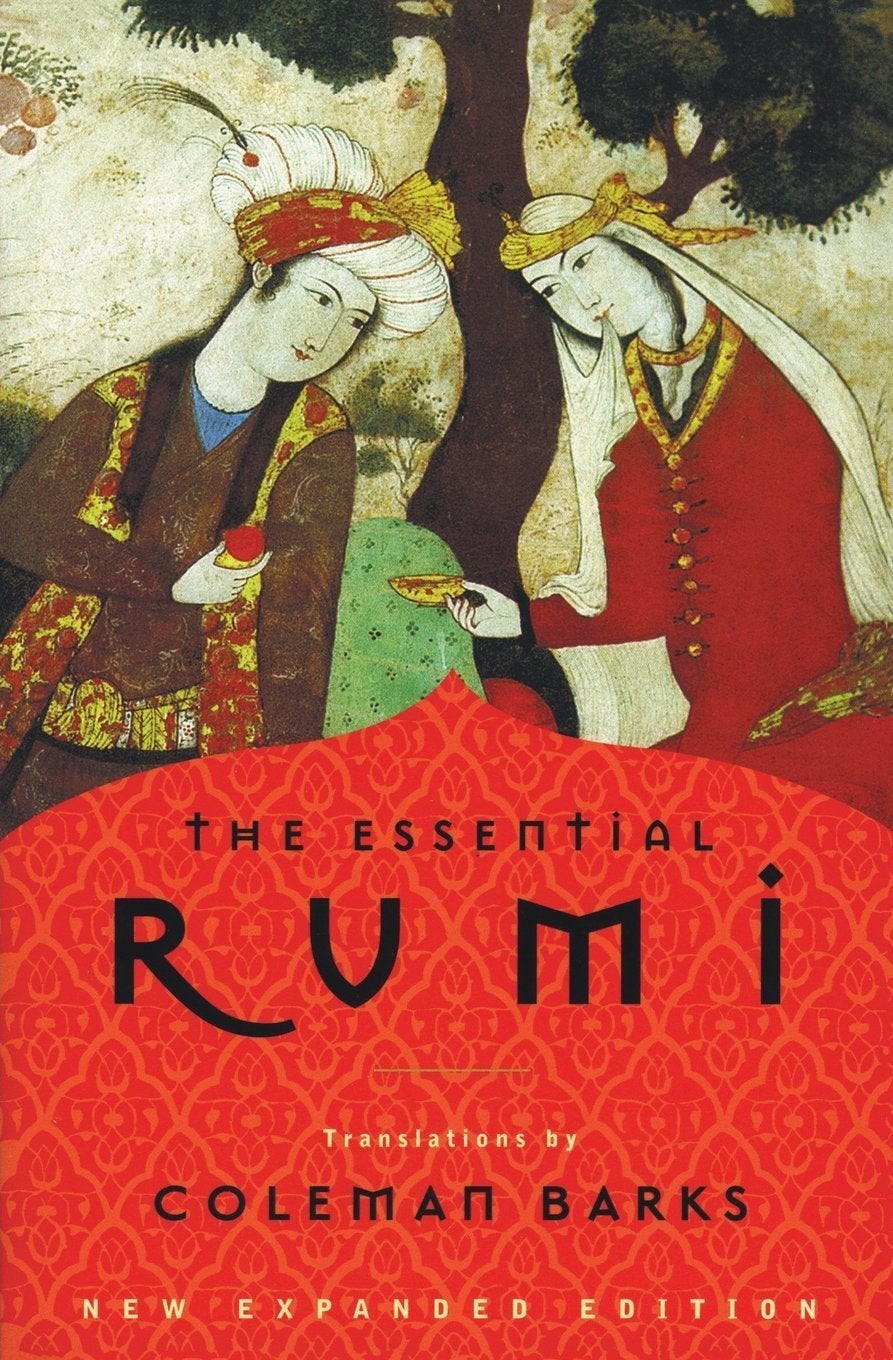 Must-Read Books By Muslim Authors