CLICK HERE for complete Sports Illustrated report.
Neither the NFL or the Patriots were aware that papers were going to be served following the game at Gillette Stadium on Sunday, reported Kevin Clark of the Wall Street Journal, citing an unnamed source familiar with the matter.
"The next thing that will happen is Pouncey will have to find a lawyer," ESPN legal analyst Lester Munson explained after the SI report. "He's going to have to decide whether he is going to answer questions from the prosecutors in Massachusetts or he's going to protect himself with the fifth amendment. And then the state police will evaluate everything that Pouncey says and determine the next step in the investigation."
The 24-year-old offensive lineman and his twin brother, Maurkice, attended the University of Florida with Hernandez. The Pouncey brothers' friendship with Hernandez generated headlines in July when they were photographed at a nightclub wearing hats with the message "FREE HERNANDEZ.
Hernandez is facing first-degree murder and weapons charges in the fatal shooting of semi-pro football player Odin Lloyd in June. Hernandez has pleaded not guilty and has been held without bail at the Bristol County House of Correction.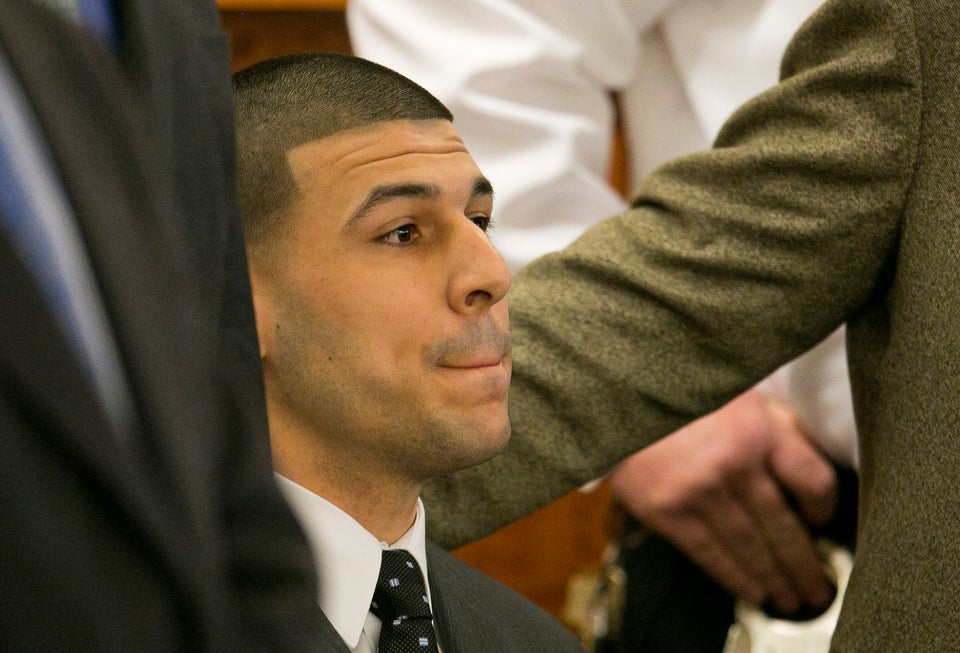 PHOTOS: The Aaron Hernandez Case
Popular in the Community