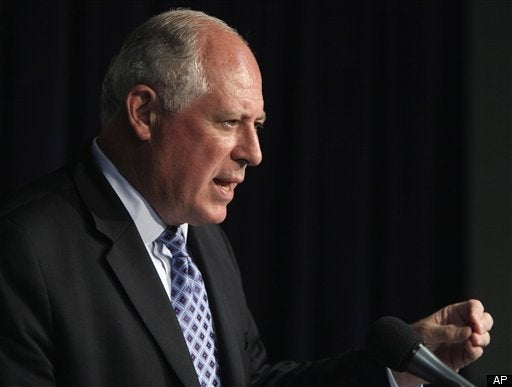 U.S. Rep. Mike Quigley endorsed Pat Quinn Monday in the governor's bid for outright election to the job he inherited after Rod Blagojevich was impeached.
Quigley, who earned a reputation as a reformer on the Cook County Board, praised Quinn for being "a reformer before it was fashionable" and lauded the accidental governor for his work on economic recovery, ethics reform and the environment at a Chicago press conference announcing the endorsement.
"Pat Quinn has brought a passion to serve and a willingness to take on historical problems on behalf of the families of Illinois," Quigley said in a statement. "Our state has been paying the cost of corruption for too long; now more than ever, we can't afford it. I'm proud to support Governor Quinn and will do what I can to further reform at all levels of government along with him."
The endorsement may be about more than like-minded candidates. Quinn's Democratic challenger, State Comptroller Dan Hynes, endorsed Sara Feigenholtz over Quigley in the March special election primary for Rahm Emanuel's Congressional seat.
Illinois political blogger David Ormsby suggested Monday that revenge may have factored in Quigley's choosing to endorse Quinn.
"Payback," Ormsby wrote. "Betchca."
Quinn, who has long nursed a reputation as an outsider and reformer, heaped praise on Quigley for his own outsider cred.
"Throughout his years in public service, Mike Quigley has always stood up for the people against machine politics and special interests," Quinn said. "I am honored by Congressman Quigley's endorsement, and I look forward to working with him to make Illinois a stronger, greener, more prosperous state."
Calling all HuffPost superfans!
Sign up for membership to become a founding member and help shape HuffPost's next chapter